Having already released our first list of guests for our February 2018 convention, The 29 Voyages of Gallifrey One, back in May (details here), we are thrilled to add a second batch of guests to our lineup, as follows. And remember… we will continue to announce new guests in the months to come, as we're still just getting started! (As always, all appearances at Gallifrey One are subject to cancellation due to work commitments.)
Wendy Padbury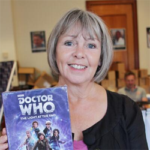 Celebrating her upcoming fiftieth anniversary of being part of the legacy of Doctor Who, we are thrilled to welcome back a special appearance by Wendy Padbury. The actress who brought the companion character Zoe Heriot to life opposite Patrick Troughton and Frazer Hines, Ms. Padbury's involvement with the program has continued to this day, as she has appeared in a variety of audio adventures from Big Finish Productions. Now retired from her second career as a theatrical agent and living in France, Wendy has appeared at three previous Gallifrey One conventions, and we are thrilled to welcome her back in 2018 to celebrate her contributions to the program.
Rona Munro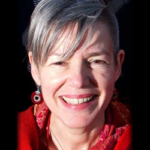 Writer Rona Munro is to date the only screenwriter to have penned episodes of both generations of Doctor Who: the final story of the original series, "Survival" starring Sylvester McCoy (which she also novelised), and this past season's "The Eaters of Light" starring Peter Capaldi. Munro is a successful playwright and screenwriter whose works include the award-winning 'Iron'; an adaptation of Richard Adams classic novel 'Watership Down'; the films 'Ladybird Ladybird' directed by Ken Loach, 'Oranges and Sunshine' directed by Jim Loach, and 'The James Plays trilogy' for the National Theatre of Scotland and National Theatre UK which headlined at the Edinburgh Festival in 2014 and then toured internationally. This is Ms. Munro's first-ever appearance at a convention in North America and we are delighted to welcome her to Los Angeles.
Keff McCulloch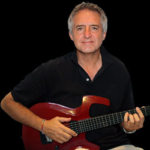 Composer Keff McCulloch is best known for his electronic music contributions to Doctor Who in the 1980s, arranging the theme tune for the Sylvester McCoy era and the incidental music for half of his stories, including "Time and the Rani," "Remembrance of the Daleks" and "Silver Nemesis," as well as the period-themed score for "Delta and the Bannermen" (in which he appeared briefly on screen as one of the Lorells). He also composed the themes for the "Dimensions in Time" special, and the video release of "Shada". McCulloch is also a sound engineer, touring with many bands and engineering and producing singles and albums, and currently lives in Sydney as a popular touring musician and entertainer. Gallifrey One 2018 will be Mr. McCulloch's first-ever appearance at a convention in North America and we are thrilled to have him.
Jenny Colgan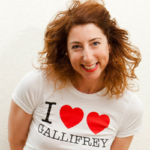 ​New York Times bestselling author Jenny Colgan has written numerous acclaimed novels including Little Beach Street Bakery, Christmas at Rosie Hopkins' Sweetshop, and Christmas at the Cupcake Café. A lifelong Doctor Who fan, her repetoire includes the Doctor Who novels Dark Horizons (featuring the Eleventh Doctor) and In the Blood (with the Tenth) published by BBC Books, the Big Finish audio stories Time Reaver featuring David Tennant and The Boundless Sea featuring Alex Kingston as River Song, as well as numerous short stories for the "Short Trips" line. We are thrilled to bring Ms. Colgan to L.A. for Gallifrey One next February.
Derek Ritchie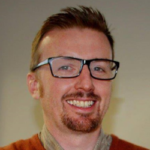 Writer/producer Derek Ritchie became part of the Doctor Who legacy in 2013 as script editor of "Time of the Doctor" and "Deep Breath," then producing five episodes of Series 9 starring Peter Capaldi, before joining Patrick Ness this past year to produce the first season of the Doctor Who spinoff series Class which recently completed its run on BBC America alongside Who's tenth season. Derek also produced and script edited Russell T. Davies & Phil Ford's series Wizards v Aliens, as well as his work as an AD on Being Human, Becoming Human, Identity, Still Game and Shoebox Zoo. Derek joined us in 2014 and we are delighted to welcome him back for a second visit to talk about his experiences behind the camera.
Robert Shearman
​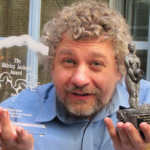 Playwright and screenwriter Robert Shearman has written many audio scripts for Big Finish Productions' Doctor Who stories, though he is perhaps best known for writing the television episode "Dalek," which was loosely based on his audio play "Jubilee," and the acclaimed "Deadline" as part of the Unbound series featuring Sir Derek Jacobi. His other works include The Chain Gang for BBC7, and the award-winning collections Love Songs for the Shy and Cynical and Everyone's Just So So Special. He was appointed resident dramatist at the Northcott Theatre in Exeter and has received several international awards for his theatrical work, including the Sunday Times Playwriting Award, the World Drama Trust Award and the Guinness Award for Ingenuity in association with the Royal National Theatre. A favorite guest of Gallifrey One in years past, Rob is returning to L.A. in February for a fresh visit and we're happy to have him back!
John Dorney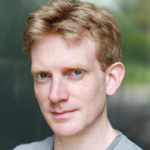 ​Writer and actor John Dorney has written, script-edited or acted in more than sixty of Big Finish's Doctor Who stories and spin-offs, as well as working on many other ranges such as The Omega Factor, The Avengers, Sapphire and Steel, and Survivors. His story Absent Friends won a BBC audio drama award in January 2017, and his plays The Red Lady and Iterations of I won the Scribe Award for audio. He won the BBC Show me the Funny and Sketch Factor competitions, and has written and performed for the National Theatre, The Royal Court Theatre, Soho Theatre and BBC Radio 4. This is John's first trip to a convention in North America.
Edward Russell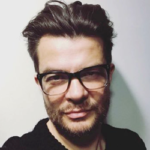 Edward Russell joined the Cardiff team in 2006 as Brand Manager for Doctor Who, including helping to devise Blue Peter Competitions, to working with BBC Children in Need's various charity events, including their annual telethon; he is also the liaison between BBC Worldwide and the programme makers and has been at the heart of the growth of fan-focused merchandise and events. More recently, Edward has managed all the Doctor Who book, magazine and comic output including novels, colouring books and factual guides, as well as photography on the show; he's also helped mastermind various special events including taking the show to Buckingham Palace and the enormous Doctor Who Festival in London to celebrate the 50th anniversary. We are happy to welcome Edward as part of our guest lineup for 2018.