Gallifrey One is excited to announce our third block of confirmed guests for the forthcoming The 29 Voyages of Gallifrey One next February, including our first group of programming participants from the local television, film, SF & genre community. As always, all guest announcements are subject to professional commitments up to the date of the convention.
(And remember, our list is by no means complete! We will have more guest announcements, including some major names at the top of the bill, in the weeks and months to come…)
​Stephen Wyatt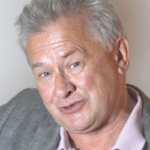 Stephen Wyatt is best known to Doctor Who fans as the author of two of the stories of the Sylvester McCoy era: "Paradise Towers," co-starring Bonnie Langford, and "The Greatest Show in the Galaxy" with Sophie Aldred. He's dramatized Dante's "The Divine Comedy" and wrote "The Shadow of Dorian Gray" for BBC Radio 4, and has written for the British stage, including his comedy "Told Look Younger". His book "So You Want to Write Radio Drama?" written in collaboration with Claire Grove was published in 2013. We're delighted to welcome Stephen for his first North American event.
Miles Richardson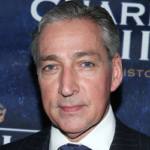 Miles Richardson is best known to Doctor Who fans as the voice of Cardinal Braxiatel – later Irving Braxiatel, owner of the Braxiatel Collection – in Big Finish's "Gallifrey" series as well as the audio adventures of Bernice Summerfield. Richardson has been a member of the Royal Shakespeare Company (including appearing on stage with Judi Dench) and has worked extensively in UK theatre and television and has provided his voice for over 100 films and video games. He was unable to join us last February for his first visit due to work commitments, so we're thrilled to be able to welcome him this coming February, courtesy Big Finish Productions.
Andrew Cartmel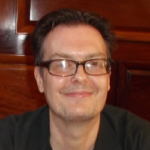 Andrew Cartmel script edited the final three seasons of the original Doctor Who series during the Sylvester McCoy era, making one of the most significant contributions to the show's mythos in its long history by redefining the Doctor (the backstory known to fans as the "Cartmel Masterplan"). He has written Doctor Who novels, audios and comics, as well as worked on Casualty and Dark Knight. A long-time friend of Gallifrey One, we are happy to welcome him back for a visit at our 2018 convention.
Jessica Martin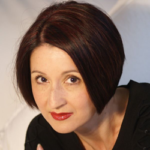 Actress Jessica Martin guest starred in the Doctor Who serial "The Greatest Show in the Galaxy" opposite Sylvester McCoy, and later voiced the Queen in "Voyage of the Damned" opposite David Tennant and starred in Big Finish's audio drama "Signs and Wonders"; she was also a regular on the series Spitting Image, and has an extensive theatre, voiceover and musical background, including a variety of one-woman shows in the West End. More recently, she has transitioned in the comics industry with her comic "It Girl" about silent film star Clara Bow; her first graphic novel Elsie Harris Picture Palace set in the 1930s British film industry was short listed in the Myriad First Graphic Novel Prize in 2014. This is Jessica's second visit to Gallifrey One.
Mike Tucker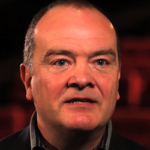 Mike Tucker's contributions to Doctor Who spans two eras, as both a visual effects assistant for the final season of the classic show with Sylvester McCoy, and as model unit supervisor on the new series beginning with Christopher Eccleston's tenure. Tucker's work with his team has earned him several BAFTA craft awards. Mike also penned the non-fiction book "Ace!" about his work in the late 80s with Sophie Aldred, and then became a prolific Doctor Who novelist for both Virgin and BBC Books; recently, "The Crawling Terror," was one of the first books to feature Capaldi's Doctor. A long-time friend of Gallifrey One, we're happy to have him back in 2018.
Mark Ayres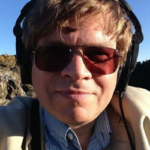 Musician Mark Ayres composed the memorable scores for three Doctor Who stories during the Sylvester McCoy era: "The Greatest Show in the Galaxy," "Ghost Light" and "The Curse of Fenric" as well as the charity piece "The Curse of Fatal Death". In addition, Ayres also composed music for the Myth Makers video series and the spinoff stories "Daemos Rising," "Shakedown" and "PRoBe". Mark's work has also been featured in films and television such as Casualty, The Innocent Sleep and Top of the Pops, and he worked extensively with the Doctor Who Restoration Team to restore archived sound recordings of Doctor Who stories; he's also a librarian of the BBC Radiophonic Workshop archive and has arranged numerous CD releases. Last with us in 2008, we're happy to welcome him back!
Phil Ford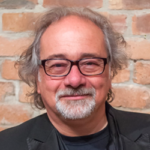 Longtime guest and friend of Gallifrey One, Phil Ford is an accomplished screenwriter and producer whose credits include co-writing "The Waters of Mars" with Russell T. Davies for David Tennant's Doctor, and the second episode of the eighth series, "Into the Dalek," starring Peter Capaldi (as well as the animated story "Dreamland"). Phil was also the former co-producer and head writer of The Sarah Jane Adventures, and more recently on Wizards vs. Aliens; he's also written for such series as Bad Girls, The Bill and Coronation Street. Phil makes his seventh visit to Gallifrey One.
Carrie Henn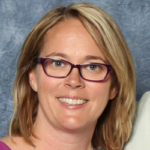 Carrie Henn is a former child actress whose memorable role as Newt in "Aliens" resonates with fans to this day; she won a Saturn Award in 1986 for the role, played opposite Sigourney Weaver. Ms. Henn later became a teacher, only returning to the science fiction community in recent years to reunite with her "Aliens" co-stars for press appearances. She is now due to star in the independent film "Triborn" and has now begun making convention appearances across the country, joins us as a special signing guest at Gallifrey One 2018.
Ricco Ross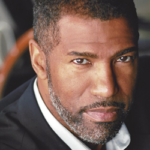 Ricco Ross played The Ringmaster in "The Greatest Show in the Galaxy," during the Sylvester McCoy era, and is also well known for playing Private Frost in James Cameron's film "Aliens". He also appeared in Babylon 5, Highlander, Bite Me, Westbeach, Jeeves and Wooster, and the films Death Wish 3, Spies Like Us, The Dirty Dozen: Next Mission, Gulliver's Travels, Mission Impossible, Fierce Creatures, Nate and the Colonel, and Hydra. Mr. Ross joined us for autographs two years ago and, with the direction our program is heading (focusing heavily on the Sylvester McCoy era), we're happy to welcome him back.
Chase Masterson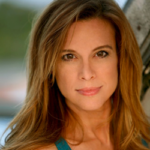 Chase Masterson has become a regular member of the Gallifrey One family, appearing every year since 2011. Best known to fans as Leeta from Star Trek: Deep Space Nine, it was through Gallifrey One that she met the Big Finish team and appeared in two Doctor Who audios as bounty hunter Vienna Salvatori before leading three seasons of "Vienna," a fourth of which is due in 2018. More recently, Chase has founded and led the Pop Culture Hero Coalition, an organization that advocates using stories from TV, film & comics to make a stand for real-life heroism over bullying, racism, misogyny, LGBTQ-bullying, cyber-bullying, and other forms of . We're always thrilled to have Chase join us; she'll be at the PCHC booth in the Dealers Room.
Dee Sadler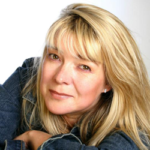 Actress Dee Sadler appeared in the Doctor Who story "The Greatest Show in the Galaxy" as Flower Child, and she will be returning to the Doctor Who fold for a Big Finish audio adventure featuring Colin Baker and Wendy Padbury. A long-time character actress in Britain known for her role as Tracy in "No Place Like Home," Ms. Sadler also appeared in "All Creatures Great and Small," "Peak Practice," "Ultraviolet" and "The Bill". We are happy to welcome her to Gallifrey One 2018.
Charlie Ross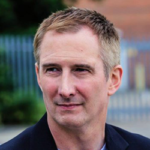 Writer, comedian and actor Charlie Ross hails from Glasgow and returns to Gallifrey One in 2018 as one of our masters of ceremonies. He wrote and staged four shows at the Edinburgh International Fringe Festival, including "Charlie's Angles" (2002) and "Carry on Camping" (2012). His first book, 'Smiles and Tribulations' was published in 2010. A self-confessed Doctor Who fan, Charlie has appeared on several Big Finish audio plays, and returns to Gallifrey One in 2018 after an absence of several years.
Programming Participant Guests
In addition, we are always delighted to welcome our programming participant guests… writers, producers and more from the science fiction & fantasy, comics, gaming, science, television and film industries. Our program guests are all Doctor Who fans themselves, and join us to enjoy the convention as well as for panel discussions about their craft and their experience.
David Gerrold – Award winning science fiction writer and the author of "The Martian Child" and "The Trouble with Tribbles"
Marv Wolfman – Legendary comics writer known for "Blade," "The New Teen Titans" and "Crisis on Infinite Earths"
Cherry Chevapravatdumrong – Writer and co-executive producer of "Family Guy"
Javi Grillo-Marxuach – Writer and producer, "Lost," "Charmed," "The Middleman," "Law & Order: SVU"
Barbara Hambly – Acclaimed science fiction & fantasy novelist and tie-in novelist ("Star Trek," "Star Wars")
Daniel Keys Moran – Science fiction novelist, "The Tales of the Continuing Time" series
Karl Martin – Set designer, "Westworld," "The Mindy Project," "Avatar," "Medium," "Deadworld"
Erin Maher & Kay Reindl – Television writers, "The Twilight Zone," "Millennium," "Night Visions," "Legend of the Seeker"
Richard Starkings – Font designer and comic book letterer, editor and writer; "Elephantmen"
Deric Hughes – Television writer and producer, "The Flash," "Beauty and the Beast," "Warehouse 13"
Gillian Horvath – Television writer and producer, "Beauty and the Beast," "Primeval New World, "Sanctuary," "Highlander," "Painkiller Jane," "
JK Woodward – Comics illustrator; "Fallen Angel," "Star Trek," "Doctor Who"
David Tipton – IDW Comics "Star Trek: The Next Generation"
Hayden Black – Goodnight Burbank
Steve Roberts – Doctor Who Restoration Team
Trina Ray, Kim Steadman, Sarah Milkovich, Anita Sengupta, Scott Edgington – NASA's Jet Propulsion Laboratory
Kevin Grazier – Planetary physicist & technical consultant, writer of Hollyweird Science
Larry Nemecek – Trekland, The Con of Wrath, Portal 47
Arne Starr – Actor, writer, illustrator
Robert Napton – Legendary Comics, Image Comics
James Kerwin – Star Trek Continues
Joseph Scrimshaw – Writer/comedian
Graeme Burk & Robert Smith? – Who is The Doctor?, Outside In, The Doctors Are In
And remember… we have MANY more guests to announce in the months to come!