Happy October! Behind-the-scenes work on the upcoming The 29 Voyages of Gallifrey One progresses, as we slowly start ramping up into our high season, with four months remaining. As such, we have a few updates to share with you today, including one major point of business…
Guest Updates
As we reported might be a possibility in our last update, we're afraid that it's unfortunately become a certainty: Pearl Mackie will be unable to join us for our 2018 convention. Ms. Mackie has been cast in a play currently slated to run January through April, and while there was some activity behind the scenes to possibly clear her for our weekend, we regret to say that it's just not going to be possible this year, so we've removed her from our lineup. Of course, we're very excited for this career development for Pearl, and we hope we can meet her sometime very soon. We will be looking to replace her in our lineup in the weeks to come.
Meanwhile, we are still actively working on our guest lineup for 2018 and are delighted to announce the following additions:
Murray Gold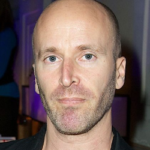 Murray Gold is the five-time BAFTA Award nominated musician who has been the composer for Doctor Who since it returned to the airwaves in 2005. With his work including Torchwood, Vanity Fair, Queer as Folk, Casanova, The Musketeers, Randall & Hopkirk (Deceased) and Cucumber, Gold's multiple Doctor Who opening theme scores and his memorable incidental music, including character motifs and set pieces, have been as much a part of the show's ongoing success as anything. His scores for each season have been released by BBC Music and he has performed at the BBC Proms; he's also won several awards for his radio plays Electricity (with Christopher Eccleston) and Kafka the Musical (with David Tennant). Murray will be in Los Angeles during the 2018 Gallifrey One convention, and he will be joining us for a very special live performance event on Saturday afternoon in our main hall, for which we will have details very soon. We are absolutely thrilled to welcome Murray Gold to his first and only Doctor Who convention appearance
Hayley Nebauer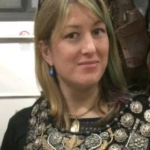 Hayley Nebauer is the principal costume designer on Doctor Who for Series Ten, debuting in the short "Friend from the Future" which introduced Pearl Mackie as Bill Potts and then costuming every episode from "The Pilot" through this Christmas's "Twice Upon a Time." Ms. Nebauer previously worked on the series The Musketeers which has aired on BBC America, as well as Our World War, UKIP: The First Hundred Days, All Things to All Men, and Cyberbully (with Maisie Williams). She also produced the film AIR which was an official selection at multiple international film festivals. We're delighted to welcome Hayley Nebauer to Gallifrey One 2018 to talk about her work costuming Doctor Who and her experiences in film and television.
We are also thrilled to be welcoming back another group of returning professionals to this year's convention program, including JANE ESPENSON, the acclaimed television screenwriter whose work has included Torchwood, Buffy the Vampire Slayer, Game of Thrones, Battlestar Galactica and Once Upon a Time; illustrator BLAIR SHEDD, who has drawn for both IDW Comics and Titan Comics in their Doctor Who lines; NAREN SHANKAR, executive producer of The Expanse and writer on Star Trek Voyager, Deep Space Nine, seaQuest, Farscape and The Outer Limits; and TRAVIS RICHEY, a.k.a. Inspector Spacetime himself. We'll be adding more local talent to our program in the weeks to come, too!
Also, we need to announce that McCoy-era musician Keff McCulloch and Class producer Derek Ritchie have had to withdraw from this year's convention due to professional commitments. We look forward to hopefully seeing them at one of our future events.
Discussion Panel Topic Submissions Open
At long last, Gallifrey One's Discussion Panels are now open for idea submissions! Every year, the discussion panels at Gallifrey One are a fantastic track of programming talking about Doctor Who and its spinoffs, science fiction television and film, writing, comics, gaming, real-world topics and so much more! Although we do have many panels we're already planning for this year, we are always open to new and interesting discussions pertaining to these topics.
If you would like to submit an idea as a potential topic of discussion for one of our discussion panels, this year you have two different options… one our regular topic solicitation, and the other something we're doing for the very first time.
Main Discussion Panel Topic Ideas: We'd love to hear what you have in mind, beyond the usual topics we already cover at the convention (like reviews of the most recent Doctor Who season and the usual topics we always feature). We're looking for discussion topics that will fill an hour's time slot with fresh and interesting subject matter, led by a panel of attendees (sometimes our guests, others our attendees) but that will involve audience participation and discussion. Feel free to contact us with your ideas… please give us a title or discussion topic and a short description.
IMPORTANT: We reserve the right to use all or part of your submission/idea for our program; we will not guarantee to keep it intact the way you submit it, nor will we guarantee that it will appear on our schedule. By submitting your idea for our main discussion track, we ask that you also keep in mind the fact that we will tailor it to our needs and the needs of our attendees.
Please note that, at this time, we are only accepting main discussion panel ideas. Once we announce our panel list, it is at that time that we will begin taking requests from attendees for participation as panelists. The deadline for panel submissions is the end of the day on Friday November 10, so you have a bit over two weeks to come up with some great panel ideas for 2018! Also, please note that we do NOT automatically put those who suggest panels on them, so you'll need to contact us back when we open discussion panelist requests (which will be later in November).
New for 2018: The Gallifrey Academia Track: This year, we are introducing a special "academic track" for Gallifrey One to offer a new type of fan discussion at the convention. These sessions are for academics as well as fans who want to discuss topics about Doctor Who in greater depth. For these, we are accepting 200-300 word abstracts for talks during three distinct sessions: Doctor Who and Cultural Studies, Doctor Who and Politics, and Doctor Who and Identity. Each session will have up to five speakers giving 5-7 minute presentations on a topic related to the session's theme followed by an open Q&A discussion time. Suggested presentation topics include Authoritarianism; Fans as Creators, Creators as Fans; Labor and Workers; Futurism; Gothic Horror; Death and Grief; Power and Privilege; Companions as Cultural Cues; Narrative Archetypes; or any other topic of interest.
Unlike the "main discussion panel" track above, attendees who suggest the Academia Track panels will be the ones presenting, so they will not open at a later date for additional panelists. To that end, we are keeping the submission date for the Academia Track open until the end of the day on Friday December 1 and we will not be announcing the topics being discussed until early January. Also, unlike our main discussion track which is planned in-house, we are working with two long-time attendees of Gallifrey One, Paul Booth and Joy Piedmont, who will be working with our program director to make this unique and enjoyable for all. (Our special thanks to Paul and Joy for their idea and their willingness to help us out!) Contact us with your submissions, which should include a note that this is for the Academia Track and include the following information:
Name
Title and 200-300 word summary (abstract) for your short presentation
Credentials or other relevant information about you
Contact info
Discussion Panelist Requests in November
To add to the main discussion panel track solicitation above, we wanted to let all our attendees know that we will be announcing our list of panels (minus the Gallifrey Academia Track events) in November, prior to the U.S. Thanksgiving holiday. At that time, we will open up our discussion panels for requests to participate as panelists. Panelists are the small group of people that lead our panel discussions… sometimes guests, sometimes attendees, sometimes a mix of both. While every attendee of the convention is welcome to sit in on any panel discussion, the panelists facilitate the discussion and (hopefully) make things more fun and interesting.
We do ask prospective panelists to contact us during that time, giving us their name, panels of interest, and provide us with a short CV or qualification statement about why they feel they would be a good fit for this topic.
Although it's not yet time for panelist requests, we do want to preface the start of that period with the following important information:
In an effort to add value to our panels, we want to include as many people as possible and this year, we are really looking for perspective balance. That means we need people from

all

walks of life… all genders, all ethnicities, all orientations, all ages, in all our unique situations. While we at Gallifrey One are extremely proud of our diversity of panelists in the past, especially the last few years (and especially the mix of male & female panelists), there's always room for improvement, but we can

only

work with the resources we have.
We will keep our request for panelists open for several weeks (likely through early-to-mid-December) to get as much input as we possibly can.
We will also rely this year upon YOU… if you would like to assist us with getting the word out, you're absolutely welcome to do so. We are always looking for new faces, younger and older, with fresh perspectives on different topics.
Finally, we do reserve the right to program panels with our guests taking priority, as any convention in our situation would also do.
While we are by no means putting any quota on panelists, we'd love your help in making 2018 our best and most diverse set of panelists ever! Please look for the list of panels around a week before Thanksgiving.
Kaffeeklatsches Update
The Kaffeeklatsches are a very popular part of the convention: one or two guests along with up to 12 fans to sit around and talk shop for an hour. We're planning a weekend full of kaffeeklatsches this year, in fact possibly even starting the events slightly earlier to bring you even more options!
However, with that, we are making two changes this year, one major (and one minor), that we'd like to share with you.
First, the big change: we will be moving to ONLINE SIGNUPS in late January. The lines for Kaffeeklatsch signups on Friday morning have become unwieldy and frustrating for our attendees and have resulted in lines forming several hours prior to the start. No longer; we will instead be moving to an online form once signups are available (and we will announce the exact date and time these signups occur). You'll be able to pick several options in order of preference, and will be able to sign up either individually or in pairs; kaffeeklatsches will be assigned lottery style, but with special emphasis the earlier you sign up. Depending on interest levels, we may add a second session for the most popular events. There is, of course, no charge; you'll simply need your badge number handy when you sign up (which you can find on our attendee search page).
The other, but less important, change is purely due to financial reasons: participants in the Kaffeeklatsches are welcome to bring their own beverages to these events but we will no longer be able to provide coffee & tea service in the room. We know this has been a nice treat but with the rising costs of hotel catering we simply cannot afford it any longer.
As there will be many program-related convention updates here on our site starting in December, we ask that you please make sure to keep an eye out for the opening of signups. We will definitely provide a specific time and date when signups will start for several weeks prior.
Dealers Room Update
For 2018, we're pleased to welcome several new dealers into our convention Dealers Room, including
The Who Shop, UK-based Doctor Who merchandise dealer
Geeky Teas & Games, a local vendor serving a broad varieties of fan communities
Tiny Rebel Games, makers of the Doctor Who Legacy mobile game
Red White and Who, a table featuring the writers of this fabulous new book, who will be selling and signing copies
Reeltime Pictures, who we welcome back with their latest Doctor Who spinoff merchandise
The Gallifrey One Dealers Room opens at 11am on Friday and will be filled with vendors of Doctor Who and genre merchandise, books, games, jewelry, toys and more, as well as dedicated signing tables for many of our guests. Autograph sessions take place exclusively in the Dealers Room as well, at both vendor tables as well as the 'autograph alley' in the back of the room. More details will be available closer to the event.
Exhibitor Tables
Gallifrey One's Exhibitor Table Hallway is completely full for 2018 and includes a variety of new as well as returning exhibitors, including:
The Sci Fi Sea Cruise
Anglicon
Whedoncon
Gaslight Steampunk Expo
CostumeCon 2018
The 2018 World Science Fiction Convention in San Jose
Condor/San Diego Who Con
Whovian Running Club
Hollywood Science Fiction Museum
The Federation of Orange County
Additionally, the Exhibitor Hallway is also the location of our Cosplay Shop (where you can check in for assistance with your convention costuming) and our Masquerade Registration Table which will be open on Friday (and very briefly on Saturday morning). We will also be welcoming back representatives from the Renaissance Pleasure Faire at some point during the weekend and they will be seated in the main foyer instead of the exhibitor hallway.
Transfers Update
We are updating our Attendee Search database with ticket transfers every two weeks or so (the last date was October 10, and the next update is later this week). If you have recently transferred a ticket, or are the recipient of a transfer, you can check the Attendee Search – if you show up on the list, that means you've got a ticket to our 2018 convention.
Don't forget our Facebook Ticket Transfer Group, which will be open until shortly before the convention. We usually do not expect a lot of ticket transfers until late January, when people determine they're unable to attend, so don't get discouraged! Please read the rules on that page (in particular, sellers can advertise, buyers can respond, but buyers should NOT create new posts.)
Program Book Advertisements
Interested in advertising in our annual souvenir program booklet? We sell a limited number of ads in our booklet, which is distributed to every person who attends the convention (currently this would be over 3800 books!) Ads must be genre-specific: science fiction, fantasy & horror literature, media or comics, as well as conventions and events, fan clubs, or items of suitable interest to our attendees.
The specifications are as follows:
Ad space is full page only, digest sized: 5.5″ wide by 8.5″ high.
Camera-ready art must be 5″ wide by 8″ high, black and white only, in PDF, JPG, PNG or TIF format only (no Microsoft Word files!)
Rates are $150 USD for a full page (5.5″ x 8.5″) advert; we do not do half-page ads or smaller.
The theme of your advertisement must fall within our acceptable range of advertisers: Doctor Who, science fiction/fantasy or genre merchandise; fan events and/or conventions; fan organizations; or, books or periodicals germane to the SF/F community.
Note that we have extended our booking date for advertisements to December 1, 2017, so please get in touch with us prior to that day. The ads themselves will be due in mid-January and all advertisers will be communicated with.
More details soon!