Gallifrey One is delighted to announce our first guest block for our forthcoming February 2019 convention, Gallifrey One: 30 Years in the TARDIS.
As always, all appearances at Gallifrey One are subject to possible cancellation due to work commitments. Meanwhile, we will be announcing many more guests to join those listed below in the weeks and months to come, so be sure to check back periodically as we add to this list!
Colin Baker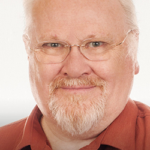 Colin Baker is widely known throughout the world as the Sixth Doctor on Doctor Who. Originally guest starring as a Gallifreyan commander during the 20th season, he took over the lead role in the season 21 finale, playing the role on television from 1984 through 1986 – one of the most tumultuous eras of the show's long history. He later returned to the role for both the 1993 special Dimensions in Time and then in Big Finish's continuing series of audio adventures, where he became a fan favorite – a role he continues to this day. In recent years Colin has led a very busy career on the stage and in appearances on television, and more recently appeared in Peter Davison's film "The Five(ish) Doctors," the series "I'm a Celebrity, Get Me Out of Here" as well as "The White Iris" for the Star Trek Continues productions. A long-time ambassador for the series and a delightful convention guest the world over, we are happy to welcome Colin back for his eighth Gallifrey One appearance, courtesy Showmasters Events.
Pearl Mackie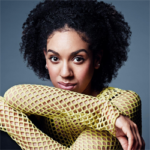 Pearl Mackie achieved worldwide fame in 2017 in her debut as the charming Bill Potts, the new companion of the current series Doctor, Peter Capaldi, and appeared throughout Doctor Who's tenth series. Ms. Mackie received rave reviews from fans – and critics across the globe – playing the down-to-earth Bill, the series' first openly gay companion character, including her tour-de-force performances later in the season during the two-part finale and the subsequent Christmas special, both hers and Capaldi's final adventure "Twice Upon a Time." Mackie was also seen in the 2013 musical comedy Svengali, as Anne-Marie Frasier in the British television series Doctors, and extensively on stage including in "The Curious Incident of the Dog in the Night-Time". Though she was originally set to appear at Gallifrey One 2018, she had to cancel due to begin cast in the play "The Birthday Party" which ran in early 2018 at the Harold Pinter Theater. And now, we're thrilled to welcome her to our convention in 2019, courtesy Showmasters Events.
William Russell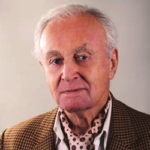 William Russell is a Doctor Who legend… alongside our guest Carole Ann Ford, the two were part of the original TARDIS team, himself playing Coal Hill science teacher Ian Chesterton alongside William Hartnell's Doctor, from the very first episode of "An Unearthly Child" in 1963 through the end of "The Chase" in 1965, in which he departed with fellow cast mate Jacqueline Hill (Barbara). Many years later, he returned to voice Chesterton for Big Finish Productions, as well as narrating CD adaptations of Doctor Who stories that survive only in audio recordings, and in linking footage for the VHS release of "The Crusade". He also made a cameo appearance as a security guard in the 2013 docudrama about the series, An Adventure in Space and Time. He has also appeared in The Adventures of Sir Lancelot, Nicholas Nickelby, Harriet's Back in Town, Superman, The Great Escape and a variety of TV and film appearances; meanwhile, his son Alfred Enoch has continued the acting tradition, appearing in the Harry Potter films and How To Get Away with Murder. This will be William Russell's second appearance at Gallifrey One.
Carole Ann Ford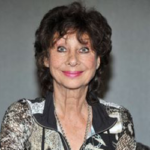 Carole Ann Ford had just appeared on the long running British series Z Cars and had appeared in Day of the Triffids when she was called in to screen test the role of Susan, granddaughter to the mysterious title character of the new series Doctor Who… a role that she's been known for ever since. Appearing as Susan Foreman from the 1963 pilot episode through the end of the second season's "The Dalek Invasion of Earth," Carole Ann Ford later appeared as a special guest in the 1983 twentieth anniversary special "The Five Doctors" as well as the charity event Dimensions in Time in 1993, and also featured in the spinoff film Shakedown: Return of the Sontarans. She later again reprised the role of Susan in numerous audios for Big Finish Productions, and made a cameo appearance in the fiftieth anniversary docudrama An Adventure in Space and Time and as herself in the television special "The Five(ish) Doctors: Reboot". This will be Carole Ann Ford's third visit to Gallifrey One.
Nicola Bryant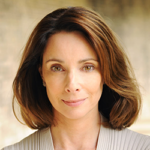 A long-time friend of Gallifrey One, Nicola Bryant is well known to Doctor Who fans as the bubbly American tourist Perpugilliam "Peri" Brown, who appeared as a companion of both the Fifth (Peter Davison) and Sixth (Colin Baker) Doctors in the mid-1980s. She has since reprised the role of Peri in dozens of audio adventures from Big Finish Productions, for which she has also directed several audio stories, and continues to appear in them to this day, most often alongside Colin Baker. Bryant has been active in the British theater for several decades, as well as appearing in such TV series as Blackadder, Holby City, Scoop, My Family, Doctors and Casualty. This will be Nicola Bryant's fifth visit to Gallifrey One and she appears this year courtesy Showmasters Events.
Katy Manning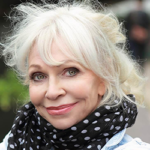 The always-delightful Katy Manning makes her fifth visit to Gallifrey One in 2019! After portraying bumbling UNIT operative Josephine "Jo" Grant during the Jon Pertwee era of Doctor Who in the early 1970s for three seasons, in which she faced such nemeses as the Master, the Axons, the Daemons, Omega and the Daleks, Katy Manning later returned to the role (as the married Jo Jones) in the Sarah Jane Adventures episode "Death of the Doctor" and later brought the role to life on audio adventures from Big Finish Productions, where she also portrays the popular spinoff character Iris Wildthyme. Katy has also appeared in Casualty, All Saints, Target, Whodunnit and Man at the Top and her one-woman show Me and Jezebel about Bette Davis debuted in 2009.
Frazer Hines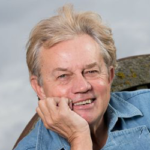 ​Frazer Hines – aka Jamie McCrimmon opposite Patrick Troughton's second Doctor – is not only as synonymous with Doctor Who as the Doctor himself, but returns for his unprecedented twelfth appearance at Gallifrey One, where he's become an annual tradition! Known for his work on Doctor Who as well as his long-running twenty-two-year role as Joe Sugden on the British soap Emmerdale (originally Emmerdale Farm), and his more recent appearances as Sir Fletcher Gordon on Outlander and in annual pantomimes and theatrical runs in the West End and all over Europe, Frazer has also been reprising his Jamie role for Big Finish on their many audio releases. It just wouldn't be Gallifrey One without him!
Richard Franklin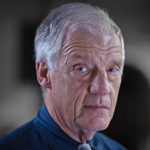 As Captain Mike Yates, Richard Franklin was part of the "UNIT Family" during the Jon Pertwee era of Doctor Who, joining the series in 1971 in "Terror of the Autons" (the same story that saw the debut of Katy Manning), and remaining as a series regular through Pertwee's final story "Planet of the Spiders" in 1974. Franklin later appeared in a cameo in "The Five Doctors" as well as in the 30th anniversary charity special Dimensions in Time. His novel The Killing Stone was adapted as an audio by BBV in 2002, while Franklin joined Tom Baker in several Doctor Who audio plays for BBC Audio; he has more recently reprised the role of Mike Yates for Big Finish Productions, joining Manning in their Third Doctor Adventures audio series. Richard has also continued to act in film and on stage, including a cameo appearance in Star Wars: The Force Awakens, and returns for his seventh appearance at Gallifrey One.
Michael Jayston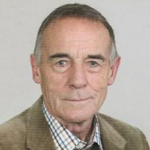 Michael Jayston joined the classic Doctor Who series as a regular for the twenty-third season, the landmark "Trial of a Time Lord" serial, as the Valeyard – both the prosecutor of the Doctor as well as his future regeneration, and ultimately as the season's primary villain. Jayston later returned to the role in Big Finish Productions' audio series "Unbound" opposite Bonnie Langford in the story "He Jests at Scars," and subsequently returned for "Trial of the Valeyard" and "The Sixth Doctor: The Last Adventure" which tied up his storyline in the audio series. His other roles include Jane Eyre, Thriller, Tinker Tailor Soldier Spy, Only Fools and Horses, EastEnders, Coronation Street, The Bill, Tales of the Unexpected, Cromwell and Nicholas and Alexandra, as well as a lengthy theatrical career. This is Mr. Jayston's second visit to Gallifrey One in an appearance sponsored by MM Famous Faces.
Nicholas Briggs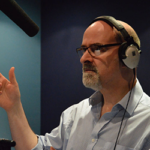 Actor, writer, producer and director Nicholas Briggs is known equally for his amazing voice talents – among others, he's the principal voice of the Daleks and Cybermen (among countless other baddies and monstrous menaces) in modern-day Doctor Who on television, from 2005 to the present day – as well as his long-standing work for Big Finish Productions, where he now the company's executive producer. At Big Finish, he has written, produced, directed and starred in countless audio dramas for both their Doctor Who line as well as many other ranges, including as the title character in their Sherlock Holmes range. This will be Nick's eighth visit to Gallifrey One.
Paul Cornell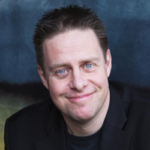 Writer Paul Cornell's credits include "Human Nature/The Family of Blood" and "Father's Day" from the Doctor Who series revival and a lengthy list of Doctor Who novels, comics and audio plays which include the recent Target novelisation of 'Twice Upon a Time' and the Third Doctor comic from Titan. He's the creator of the popular character Bernice Summerfield. He's written for such TV shows as Elementary, Robin Hood, Primeval, Coronation Street and Casualty. He's also the writer of many comics for Marvel, DC, Vertigo and 2000AD on titles such as Captain Britain and MI-13, Young Avengers, Wolverine, Action Comics, Demon Knights and the creator-owned Saucer State. His prose includes novels such as Chalk, and the Witches of Lychford novella series.
Jeff Cummins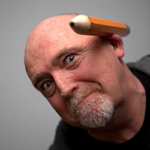 Jeff Cummins kicked off his career as an artist illustrating covers for Kung Fu Monthly and TV Sci-Fi for Felix Dennis. He then went on illustrate covers for the Doctor Who range of novelizations from Target Books, where his illustrative style on the covers of such volumes as "The Mutants," "The Talons of Weng-Chiang," "Horror of Fang Rock," "The Face of Evil" and "The Three Doctors" became beloved parts of Doctor Who lore. He also illustrated the covers for the Virgin Publishing Doctor Who New Adventures "Blood Heat," "The Dimension Riders," "Theatre of War" and "Sky Pirates!" Jeff has designed covers and book jackets for Penguin, Harper Collins and Simon & Schuster, film posters and video/DVD covers, and is also well known for his work designing album covers for Paul McCartney's Wings Over America and Thrillington, Whitesnake's Live in the Heart of the City and the award winning cover for Ted Nugent's 'Weekend Warriors'. Jeff is currently still illustrating, art directing, storyboarding and visualising in the publishing, marketing, music and advertising industries.
Rachael Stott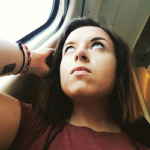 Rachael Stott is a comic book artist and illustrator based in London. Her first published work in comics was in December 2014 with her first project with IDW, pencilling and inking the Star Trek/Planet of the Apes crossover written by Scott and David Tipton. In 2015 she won Best Newcomer at the British Comics Awards. Rachael has been collaborating with a variety of publishers whilst doing covers and interiors on Titan Comics' Doctor Who ongoing series, drawing for the Ninth, Tenth and Twelfth Doctors; among her more recent works are illustrating the ongoing Twelfth Doctor series, the "Lost Dimension" miniseries, and "The Road to the Thirteenth Doctor: The Tenth Doctor #1". This will be Rachael's second visit to Gallifrey One.
Alex Paknadel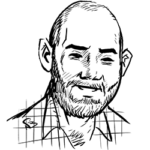 Alex Paknadel is a comic book writer and academic from the north of England. In 2015, his first work for Boom! Studios, Arcadia, launched to multiple printings and considerable critical acclaim, and was included in Paste Magazine's '50 Best Sci-Fi Comics' feature; it was followed up in 2016 by Paknadel & Trakhanov's Turncoat. Throughout 2017, Alex turned his hand to licensed properties, working with Rob Williams and Dan Watters on Titan's Assassin's Creed line as well as writing for Doctor Who, including co-writing and plotting the third year of the Eleventh Doctor's comic book adventures, which saw the Doctor and comics-specific companion Alice Obiefune's memories combined into one parasitic plant-based organism with a heart of gold! He recently joined Lion Forge's Catalyst Prime Universe and co-wrote Titan Comics' tie-in to Gareth Evans' martial arts epic The Raid with Ollie Masters. Friendo, his third creator-owned title, will launch in September.
Jacob Dudman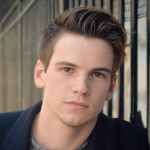 Jacob Dudman is an actor and director best known for portraying the Tenth and Eleventh Doctors in Big Finish Productions' recent The Tenth Doctor Chronicles and The Eleventh Doctor Chronicles, both serving as narrator as well as playing the Doctor himself. His career began on YouTube as an impressionist, and his talent for recreating the voices of the recent Doctors — much of it incredibly uncanny — led him to produce content with BBC Worldwide. He has since made cameo appearances in numerous Doctor Who audio dramas, and is soon to appear as the male lead in new BBC drama The A List. Meanwhile, you can catch some of Jacob's amazing vocal performances at his YouTube channel here.
Scott Handcock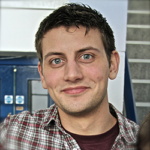 Scott Handcock is a writer, producer and director, best known for his work with Big Finish Productions. In 2006, he kicked off his career at BBC Wales with a stint on Doctor Who Confidential, before working on both The Sarah Jane Adventures and Doctor Who itself. At Big Finish, he created the popular horror series The Confessions of Dorian Gray, but has also produced and directed a number of other series, including Bernice Summerfield, Gallifrey, The War Master, Vienna, Class, Torchwood and, of course, Doctor Who, where he's currently overseeing the Fifth Doctor's era in the monthly range. He's also written for BBC Audio, Penguin Books, and the Doctor Who Infinity mobile game. You can follow Scott on Twitter: @scott_handcock
Tony Lee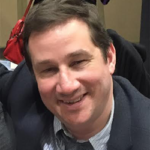 Comics writer, screenwriter and playwright Tony Lee has written for IDW's Doctor Who comics series, Big Finish's audio productions (for the Doctor Who, Bernice Summerfield and Dorian Grey series) and has written for publishers including Marvel Comics, Panini, DC Comics, Heavy Metal Magazine, Dynamite and Titan Comics, on licenses such as Spider-Man, Star Trek, Superboy and Battlestar Galactica among others. As well as writing novels for reluctant readers, Tony is now working in audio, film and TV in the UK and US, recently writing for BBC One (Doctors), Spiteful Puppet / ITV Studios (Robin of Sherwood) and Amazon / Audible.
Richard Dinnick
​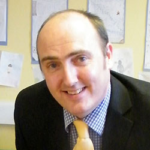 Richard is the writer of The 13th Doctor graphic novel The Many Lives of Doctor Who for Titan as well the 12th Doctor ongoing series and 7th Doctor mini-series. He also writes the Lost in Space tie-in comic and his own project – Rob (a thrilling retelling of the Robin Hood mythos) – will be launched by Legendary Entertainment in fall 2018. He has written several books for Doctor Who including Underwater War (2016), Myths & Legends (2017) and The Missy Chronicles (2018). He has also written for TV shows such as Thunderbirds Are Go! (ITV/Amazon), Tree Fu Tom and Go Jetters (both BBC). Richard has further TV and graphic novel projects in development in the UK and the US.
Mark Ayres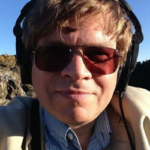 Musician Mark Ayres composed the memorable scores for three Doctor Who stories during the Sylvester McCoy era: "The Greatest Show in the Galaxy," "Ghost Light" and "The Curse of Fenric" as well as the charity piece "The Curse of Fatal Death". In addition, Ayres also composed music for the Myth Makers video series and the spinoff stories "Daemos Rising," "Shakedown" and "PRoBe". Mark's work has also been featured in films and television such as Casualty, The Innocent Sleep and Top of the Pops, and he worked extensively with the Doctor Who Restoration Team to restore archived sound recordings of Doctor Who stories; he's also a librarian of the BBC Radiophonic Workshop archive and has arranged numerous CD releases.
Steve Roberts

After joining the BBC in 1987 as a post-production engineer at Television Centre, longtime Gallifrey One guest Steve Roberts' interest in archive television steered his career path towards a specialism in film and videotape restoration. In 1992, he and two other fans within the industry completed an innovative restoration of three Jon Pertwee stories back to colour, one of which, 'The Daemons', was broadcast by BBC2. This success led to the creation of the Restoration Team, who have been responsible for the restoration of Classic Doctor Who since the mid-nineties. Twenty years ago, the 'Five Doctors' was chosen as one of the first batch of DVDs released by the BBC, spearheading what would become the most comprehensive commercial release of an archive television series to date. Steve is currently Senior Operations Engineer for BBC Archives, where he supports the BBC's commitment to preserve and open up their archive holdings. You'll almost certainly find him in the bar, where he'll be only too happy to accept a pint of decent IPA.
Paul Vanezis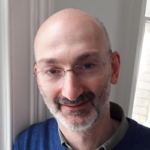 Paul Vanezis has been a producer/director in television for over twenty years, working on The Sky at Night, Stargazing Live, Countryfile and a host of other shows. In 1995, he produced The Five Doctors – Special Edition and was subsequently instrumental in convincing BBC Video to employ the Restoration Team to look after their Doctor Who releases. Paul has also worked as a supervising producer on restorations of The Hitch-Hikers Guide to the Galaxy, Edge of Darkness and I, Claudius, as well as producing critically acclaimed documentaries for the Doctor Who DVD range. In his spare time he likes to get his hands dirty repairing physical damage to unique film.
Richard Molesworth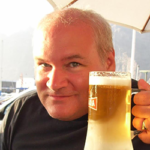 Richard Molesworth has worked on the Doctor Who DVDs and Blu-Rays as a content producer for many years, as a member of the Doctor Who Restoration Team. He has been responsible for producing (and in many cases, writing) many of the documentaries and features on the range, including such memorable items as "The Lost Season," "The Boy with the Golden Star," "Mouth on Legs," "Doctor Who: Origins," "The Fact of Fiction," "Endgame" and countless others. He's also been the producer of many of the audio commentaries on the discs as well as written the production subtitles. Richard is the author of Wiped! Doctor Who's Missing Episodes and Robert Holmes: A Life in Words, both published by Telos Publishing, and he's written for Doctor Who Magazine, SFX, Starburst and Dreamwatch magazines.
Christopher Jones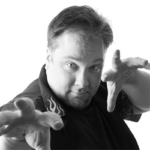 Christopher Jones is the artist on Doctor Who: The Seventh Doctor for Titan Comics, written by Seventh Doctor script editor Andrew Cartmel. Before that, he was the artist on Doctor Who: The Third Doctor for written by long-time Doctor Who writer Paul Cornell. He drew the SF graphic novel Also Known As written by Tony Lee & Andrew Nicholaou and colored by Charlie Kirchoff, which has just been re-released by Markosia Entertainment. He's worked for DC, Marvel, Titan, Slave Labor Graphics, Image, Malibu, Caliber and many other comics companies, including as the regular series artist on Young Justice based on the animated TV series. He's also a long-time Gallifrey One guest who has created some of our greatest designs (including this year's logo!)
Nev Fountain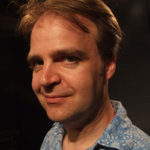 Writer Nev Fountain came to prominence for his comedy work with writing partner Tom Jamieson on the radio and TV program Dead Ringers and through their work on Have I Got News For You and Loose Ends, and then became known to Doctor Who fans as script editor for the webcast serial Death Comes to Time. Since then, Nev has written multiple audio stories for Big Finish Productions, including the special double-sized Companion Chronicle "Peri and the Piscon Paradox" featuring his partner Nicola Bryant, along with "The Widow's Assassin," "Omega," "The Revolution" featuring Lisa Bowerman as Bernice Summerfield, "The Lady in the Lake" starring Alex Kingston as River Song, and the much-lauded "The Kingmaker" featuring Jon Culshaw. Nev also created The Mervyn Stone Mysteries for Big Finish Books.
Edward Russell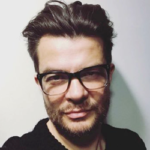 Edward Russell joined the Cardiff team in 2006 as Brand Manager for Doctor Who, including helping to devise Blue Peter Competitions, to working with BBC Children in Need's various charity events, including their annual telethon; he also was the liaison between BBC Worldwide and the programme makers and has been at the heart of the growth of fan-focused merchandise and events. More recently, Edward managed all the Doctor Who book, magazine and comic output including novels, colouring books and factual guides, as well as photography on the show; and he helped mastermind various special events including taking the show to Buckingham Palace and the enormous Doctor Who Festival in London to celebrate the 50th anniversary. He joined us in 2018 as he stepped down from the role, and returns in 2019 to speak further on his time working on the series as well as conducting a variety of interviews for us.
Jason Haigh-Ellery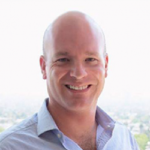 ​Long-time Gallifrey One guest and friend Jason Haigh-Ellery is the Managing Director of Big Finish Productions. He founded and owns the company. As well as attending regular production and company meetings and making crucial decisions about how the company runs, Jason also occasionally directs and is involved in the commissioning of new projects (such as Graceless and The Mervyn Stone Mysteries). He has also been responsible for many key, creative decisions in Big Finish (such as the casting of India Fisher and Sheridan Smith). Nick Briggs has described him as "the best boss you could ever wish for." Jason also produces theatre worldwide including Footloose and Never Forget, and work with Idina Menzel, New Boy, and Ladykillers.
Gallifrey One would like to thank the following people for their assistance in helping us put together our initial guest announcement: Jason Joiner, Paul Jones, Matthew Campbell, Rob Craine, Jason Haigh-Ellery, Tony Lee, Richard Dinnick, Scott Hancock and Steve Roberts.