At last, we're starting to unveil more of our 2019 guest lineup! Today's update includes a number of behind the scenes guests as well as some of our featured program participant guests… of course, this is still very early and we plan to feature many new guests beyond this announcement, so stay tuned!
Jamie Childs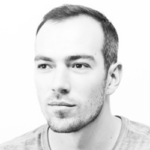 Jamie Childs directed four episodes of Doctor Who for the current season starring Jodie Whittaker, including her debut story "The Woman Who Fell to Earth," the sixth episode "Demons of the Punjab" and two as-yet-untitled episodes airing at the end of the season. His directing debut in 2008 winning a competition for an ad for Patricia Cornwell's novels The House of the Dead led to a successful career creating innovative trailers for Strictly Come Dancing and The White Queen, and directing short films such as The Bond, Crows House and Paul. More recently, Jamie has directed episodes of Stan Lee's Lucky Man, Vera, Next of Kin and Poldark and he is currently working on His Dark Materials starring James MacAvoy and Lin Manuel Miranda, among others. We are thrilled to welcome Jamie as our first confirmed Doctor Who Series 11 guest.
Lisa Greenwood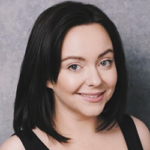 Lisa Greenwood has played grocery store clerk Phillipa 'Flip' Jackson since 2012 alongside Colin Baker, as his companion in the Big Finish Doctor Who audio drama series. She appeared as Sissy Cooper for two series of the Golden Globe and BAFTA nominated series The Hour alongside Ben Whishaw and Dominic West, and has appeared in several BBC and Channel 4 sitcoms Call the Midwife currently available on Netflix, as well as Hacks with Claire Foy and Celia Imrie, as well as the BBC TV movie Killed By My Debt. You can follow her on Twitter at @lisagreenwood20 or on Instagram at @littleotterlisa. She was last with us at Gallifrey One in 2012 just after she debuted as Flip and we're happy to have her back!
Fady Elsayed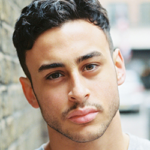 Fady Elsayed is best known to Doctor Who fans for playing Ram Singh, one of the students at Coal Hill Academy in the BBC Doctor Who spinoff series Class… a role that he has recently reprised for Big Finish Productions in their new Class audio adventures series. He has also made guest appearances in Penny Dreadful, Casualty, Silent Witness, Law and Order UK, River, Citizen Khan and The Aliens and was nominated for the Best Newcomer Award at the BFI London Film Festival for his role as Mo in My Brother the Devil. He also appeared in Noel Clarke's film Brotherhood in 2016. We're happy to welcome him to his first visit to Gallifrey One.
Blair Mowat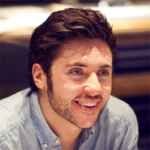 Composer Blair Mowat has composed well over a hundred scores for film, theatre and television, with clients ranging from the English National Ballet and The Royal Shakespeare Company to the likes of the BBC and Channel 4. He is a BAFTA nominated, 4Talent short-listed, award-winning composer whose work includes creating the music for the Doctor Who spinoff series Class, and for the 2017-18 BBC documentary series Doctor Who: The Fan Show. His other recent work includes the SYFY series Happy!, Discovery Science's documentary series Space's Deepest Secrets, David Attenborough's Life Story, and a multitude of other documentary and short films. This will be his first visit to Gallifrey One!
Tim Treloar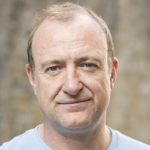 Tim Treloar currently portrays the Third Doctor – the character originally created by the legendary Jon Pertwee – for Big Finish Productions in their ongoing Doctor Who Third Doctor Adventures audio series, as well as in their recent anniversary story The Light at the End, to great acclaim. He has also played various other roles in Big Finish's ongoing Doctor Who audio dramas, and has a lengthy television career with appearances in Doctors, Casualty, Father Brown, Crossing Lines, Dark Heart, Mammon, Mayday, Holby City, Midsomer Murders, Silent Witness, Bombshell, and Mine All Mine, and the films Maleficent and 100 Streets. His next Third Doctor audio series will release in May 2019.
Jody Houser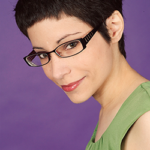 Jody Houser is the creator behind the webcomic Cupcake POW! which launched in 2010, and has written Faith for Valiant Comics, Max Ride: Ultimate Flight and Agent May for Marvel, and Orphan Black for IDW. She has been a contributing writer to numerous comic anthologies including Avengers: No More Bullying, Amazing Spider-Man: Renew Your Vows, Vertigo CMYK: Magenta, and both Womanthology series. More recently, Jody adapted Star Wars: Rogue One for Marvel and is currently penning the Thirteenth Doctor comic series for the Doctor Who line at Titan Comics, having previously co-authored the Road to the Thirteenth Doctor comics this summer. Jody's joined us as a program participant in the past and we're happy to finally have her aboard as a featured Gallifrey One guest!
James Peaty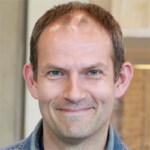 Over the past decade James has worked for publishers including DC Comics, Marvel Comics, Dark Horse Comics, Titan Comics and Rebellion on titles including Doctor Who, X-Men Unlimited, The Batman Strikes! Green Arrow, Justice League Unlimited, Supergirl, Michael Chabon's The Escapist and 2000AD. In 2011 he was shortlisted for Channel 4's Coming Up screenwriting scheme and since then has continued to script comics and graphic novels alongside making his own short films. For Titan Comics, James wrote or co-wrote issues of the Doctor Who series The Tenth Doctor, The Twelfth Doctor and their 2018 summer series Road to the Thirteenth Doctor alongside our guest Jody Houser. Since finishing Doctor Who: Road to the Thirteenth Doctor for Titan, James has been busy writing Skip Tracer for 2000AD, Diamond Dogs for the Judge Dredd Megazine and he has just completed work on his latest short film, "Maureen," which he's both written and directed.
Lance Parkin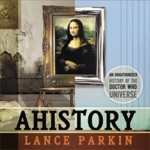 Lance Parkin became one of the prolific voices during Doctor Who's "wilderness years" in the 1990s and 2000s, for the Virgin and BBC Books series and Big Finish Productions. His debut novel, the alternative history Just War for Virgin, led to work on his ongoing Doctor Who historical text AHistory: An Unofficial History of the Doctor Who Universe published by Mad Norwegian Press. Among his most celebrated novels are Cold Fusion (later adapted for audio) and The Dying Days for Virgin (the latter, the only Eighth Doctor novel Virgin released), and The Infinity Doctors, Father Time, Trading Futures and the final BBC Eighth Doctor novel The Gallifrey Chronicles; he also penned the scripts for the Big Finish audios Primeval and Davros, as well as audio adventures for their Bernice Summerfield line. He continues to work on fiction and nonfiction. Lance was with us in 2001 and 2003 and we are happy to finally welcome him back (with thanks to Lars Pearson).
Simon Guerrier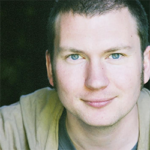 Simon Guerrier is the writer of a great many Doctor Who books, audio plays and comics, most recently Doctor Who: The Women Who Lived (with Christel Dee) and Buffy the Vampire Slayer: Slayer Stats (with Steve O'Brien). He's written some 60 audio plays for Big Finish Productions, including his original series Graceless, and is lead writer on Flame, an animated TV series being developed by Visionality. With his brother, Thomas, Simon makes short films and documentaries. They are currently working on Victorian Queens of Ancient Egypt to be broadcast on BBC Radio 3. This will be Simon's sixth visit to Gallifrey One.
Christel Dee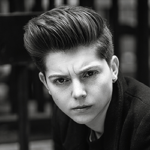 Christel Dee is a cosplayer, convention enthusiast and long-time fan who previously hosted the BBC's Doctor Who companion series Doctor Who: The Fan Show, and is now part of Doctor Who's digital marketing team. She writes regular cosplay features for Doctor Who Magazine and is a member of their Time Team panel. In 2017, she contributed cosplay tips to Doctor Who: Paper Dolls for BBC Books. In 2018, BBC Books published Doctor Who: The Women Who Lived, Amazing Tales for Future Time Lords, a beautifully illustrated collection of inspiring tales of the women of Doctor Who, written by Christel and Simon Guerrier.
Chase Masterson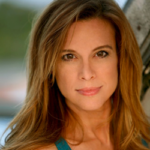 Chase Masterson has become a regular member of the Gallifrey One family, appearing every year since 2011. Best known to fans as Leeta from Star Trek: Deep Space Nine, it was through Gallifrey One that she met the Big Finish team and appeared in two Doctor Who audios as bounty hunter Vienna Salvatori before leading now four seasons of "Vienna". More recently, Chase has founded and led the Pop Culture Hero Coalition, an organization that advocates using stories from TV, film & comics to make a stand for real-life heroism over bullying, racism, misogyny, LGBTQ-bullying, cyber-bullying, and other forms of abuse. We're always thrilled to have Chase join us; she'll be at the PCHC booth in the Dealers Room once again.
Featured Program Participants
As always, Gallifrey One is happy to welcome professionals and honored guests from a variety of genres, from the literary world of science fiction and fantasy, to television and film production, comics, gaming and more. Among the guests who will be speaking at this year's Gallifrey One convention are the following (with many more to be confirmed soon!)
David Gerrold – Award winning science fiction writer and the author of "The Martian Child" and "The Trouble with Tribbles"
Marv Wolfman – Legendary comics writer known for "Blade," "The New Teen Titans" and "Crisis on Infinite Earths"
Cherry Chevapravatdumrong – Writer and co-executive producer of "Family Guy" and "The Orville"
Javi Grillo-Marxuach – Writer and producer, "Lost," "Charmed," "The Middleman," "Law & Order: SVU"
Barbara Hambly – Acclaimed science fiction & fantasy novelist and tie-in novelist ("Star Trek," "Star Wars")
Brittany and Brianna Winner, "The Winner Twins" – Award winning young adult novelists
Erin Maher & Kay Reindl – Television writers, "The Twilight Zone," "Millennium," "Night Visions," "Legend of the Seeker"
Richard Starkings – Font designer and comic book letterer, editor and writer; "Elephantmen"
Deric Hughes – Television writer and producer, "The Flash," "Beauty and the Beast," "Warehouse 13"
Gillian Horvath – Television writer and producer, "Beauty and the Beast," "Primeval New World, "Sanctuary," "Highlander," "Painkiller Jane"
Sam Stone – Author, Posing for Picasso, Kat of Green Tentacles, the Vampire Gene series; Telos Publishing
Lars Pearson – Editor/publisher, Mad Norwegian Press; co-writer, AHistory; author, I Who 1-3
Julie & Shawna Benson – Writer/story editors, "The 100"
Dan Peck – Writer, "Family Guy," "The Cleveland Show"
Darin Henry – Writer, Big Finish audio "The Game"; television writer/producer
JK Woodward – Comics illustrator; "Fallen Angel," "Star Trek," "Doctor Who"
Scott and David Tipton – IDW Comics "Star Trek: The Next Generation"
Bob Miller – Author, The Star Wars Historical Sourcebook: Volume One: 1971-1976
Craig Miller – Animation writer/producer, Pocket Dragon Adventures, Curious George, Majid
Charlie Kirchoff – Comics illustrator/colorist, IDW Doctor Who
Hayden Black – Goodnight Burbank
Trina Ray, Kim Steadman, Sarah Milkovich, Scott Edgington – NASA's Jet Propulsion Laboratory
Larry Nemecek – Trekland, The Con of Wrath, Portal 47
Arne Starr – Actor, writer, illustrator
Robert Napton – Legendary Comics, Image Comics
Travis Richey – Inspector Spacetime
Joseph Scrimshaw – Writer/comedian