We are pleased to announce the addition of two major Doctor Who celebrity guests to the lineup for our forthcoming convention, Gallifrey One: 30 Years in the TARDIS, next month… a special return visit from John Barrowman and the first-ever Gallifrey One appearance of Catherine Tate!
In conjunction with these announcements, we also have news on our optional add-on packages, including the TARDIS Tag and new Diamond Passes now available, and more coming soon… read on!
Catherine Tate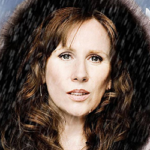 Actor and writer Catherine Tate is well known for a diversity of work in TV, film and on the stage… in particular, for her own creation, the award winning The Catherine Tate Show. In 2006, she won the hearts of Doctor Who fans worldwide as jilted bride Donna Noble, guest starring in the Christmas special "The Runaway Bride" with David Tennant before returning the following year as his companion for the show's fourth series, to rave reviews, as well as Tennant's final story, the two-part "The End of Time". More recently, she reprised the role of Donna in three audio dramas for Big Finish Productions. Catherine later appeared on US television as Nellie Bertram for the last three seasons of NBC's sitcom The Office, while also returning to the UK to play Beatrice opposite David Tennant's Benedick in Shakespeare's Much Ado About Nothing in London's West End. She has continued to mix theatre, film and television work and most recently took The Catherine Tate Show on a live tour of the UK, playing to 27 cities over 31 nights. Catherine will be appearing for her first-ever visit to Gallifrey One 2019 on Friday & Saturday, in an appearance sponsored by Showmasters Events, and we are thrilled to welcome her to LA!
John Barrowman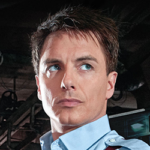 Actor, singer, presenter and entertainer John Barrowman became a household name after appearing in the revived Doctor Who's first series as companion Captain Jack Harkness, Time Agent and immortal hero, a role that he reprised in guest appearances during later seasons of the show while headlining the show's most popular spinoff series, Torchwood, which ran for four seasons. A successful stage career in London's West End and his Doctor Who appearances led to many roles on American television, from the Aaron Spelling NBC series Titans to Darren Star's CBS drama Central Park West and a five-episode stint on ABC's popular Desperate Housewives. More recently, John has featured as Malcolm Merlyn, aka the Dark Archer, on the CW Network's drama series DC's Legends of Tomorrow and Arrow as well as appearances in film & TV including The Flash, Reign, Strictly Come Dancing, I'm A Celebrity… Get Me Out of Here, Zero Dark Thirty, Pressure Pad and Scandal among many others. A convention fan favorite worldwide, and previously appearing once before at Gallifrey One 2015, we are thrilled to welcome John back on Saturday & Sunday this year, in an appearance sponsored by Showmasters Events.
Gallifrey One would like to extend our deep gratitude to Jason Joiner and Paul Jones of Showmasters, for helping us make this event, and every event we do, a resounding success.
And there are still a few more guests to come! While today's news marks the end of our Doctor Who major headliner guest announcements for 2019, we still have several other surprises in store, from both sides of the Atlantic, that we'll be sharing in the next week or two… including a special reunion panel for another fan favorite SF television series we can't wait to tell you about. So keep checking back for that, plus our programming & schedule announcements and so much more, here on the Gallifrey One website over the next five weeks!
Add-Ons for 2019: Photos, Passes and More!
In addition to today's guest announcement, we're happy to confirm that our optional add-on packages and photo op pre-orders have been expanded via our partner site Convention Photo Shoots, as follows:
TARDIS Tag: The popular annual TARDIS tag is back this year. This covers autographs (including priority access) and photo ops for all of the currently-confirmed Showmasters sponsored guests (currently Colin Baker, Pearl Mackie, Catherine Tate, John Barrowman, Nicola Bryant and Mickey Lewis), in addition two exclusive meet & greets, an additional special photo shoot, limited edition prints and more.
Diamond Passes: The Diamond Passes for Catherine Tate and John Barrowman have been added, in addition to the one for Pearl Mackie. Diamond Passes include exclusive meet & greets, photos and autographs.
New Photo Ops: Additional and new photo ops have been added for a variety of our guests. Note that more will be added in the days to come. Photo op charges are per attendee for each, and include both an on-demand photo print as well as digital copies available after the convention.
Evening Guest Receptions: Our very popular Friday and Saturday evening receptions with our guests will be announced next week and we'll have more details at that time.
All of these items are optional add-ons designed to complement your convention experience. Please note that photo ops are available for purchase up to the day of the photo shoot. Additionally, autographs are always available for purchase at the time of signing. We'll have a thorough, dedicated announcement about our autograph sessions closer to the convention.
To purchase photo ops, Diamond Passes or the TARDIS Tag for 2019, visit the Convention Photo Shoots website. (You can also click the TARDIS TAG image in the right-hand sidebar of any page here on the Gallifrey One website.)
More news coming very soon, so stay tuned!