Science Workshops & Kaffeeklatsches Soon!
Sign-ups for both our Kaffeeklatsches and Science Workshops for Children & Families will be in early February; keep watching this space for details!
NOTE: We have delayed the sign-ups for the Science of Doctor Who: Fourth Semester workshops from the originally scheduled January 20 date. We didn't think it was fair to Gallifrey One attendees to schedule sign-up events on both days!
Pre-Convention Transfer Deadline: JANUARY 27
For those of you who cannot attend the convention and want to sell your tickets, or for those looking for tickets to the event, please note that our Ticket Transfer form will CLOSE this year at 6:00pm Pacific Time on Sunday January 27. You have two more weeks to acquire tickets or sell yours, as per the rules on the Ticket Transfer page.
After the form closes, we will reopen transfers during regular Convention Registration hours starting on the Thursday, February 14 (see the Schedule page). Note that transfers at the convention must have the current ticketholder present in order to allow the transfer.
New Guests
We told you we weren't done! Gallifrey One is happy to announce the following new guests confirmed for next month's convention… including for a special Saturday 12:00pm panel at this year's convention celebrating the 25th anniversary of one of our other favorite television series, Babylon 5.
Yasmin Bannerman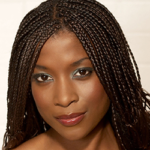 Yasmin Bannerman became known to Doctor Who fans as Jabe of the Forest of Cheem in the Christopher Eccleston story "The End of the World." Her television career includes the long running soap opera Hollyoaks, a brief appearance in Red Dwarf as well as Cold Feet, Maybe Baby, Holby City, Life on Mars, Merseybeat, Queen of Swords and Torchwood (in the first season episode "They Keep Killing Suzie"). Yasmin returned to the Doctor Who world in 2015 in the role of Virgin New Adventures companion Roz Forrester for Big Finish Productions' adaptations of "Damaged Goods," "Original Sin" and "Cold Fusion"; she later reprised the role in a series of four stories, The Seventh Doctor: The New Adventures released in November 2018. She also currently plays the role of Dayna Mellanby (originated on TV by Josette Simon) in Big Finish's Blake's 7 audio series. This is her first visit to Gallifrey One.
Rob Williams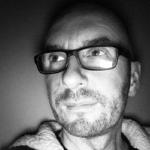 Rob Williams is a comics writer who wrote three seasons of Doctor Who: The Eleventh Doctor for Titan Comics, introducing companions Alice Obiefune, David Jones (who was clearly sort of Bowie) and the child/Time War-incarnation of The Master. Rob's many comics works include Suicide Squad, Trinity, Martian Manhunter and Action Comics for DC; Amazing Spider-Man, Ghost Rider and Daken for Marvel; Kingsman: The Red Diamond for Millarworld; Judge Dredd for 2000AD; and creator-owned titles Unfollow and The Royals: Masters of War for Vertigo, Ordinary for Titan and Cla$$war for Com.X. He has recently written the pilot script for the forthcoming TV show Judge Dredd: Mega-City One. He can be found at robwilliamscomics.co.uk. This is Rob's first visit to Gallifrey One.
Mira Furlan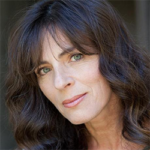 Yugoslavian actress Mira Furlan is best known to science fiction fans in the lead role of Ambassador Delenn of the Minbari Federation in the TV series Babylon 5, a role she starred in during all five seasons of the series' run, and as French castaway Danielle Rousseau on the ABC series Lost. In the former Yugoslavia, she was a member of the Croatian National Theatre and a frequent guest star at major theatres throughout the country. Her film roles include the Cannes award-winning and Oscar-nominated film When Father Was Away On Business. More recently, she has appeared on American TV in My Antonia as well as extensively in Los Angeles theatre including Brecht's Baal, and Shaw's Don Juan in Hell alongside Ed Asner and Rene Auberjonois. Ms. Furlan will be joining us on Saturday for our Babylon 5 anniversary panel on our main stage, followed by autographs.
Claudia Christian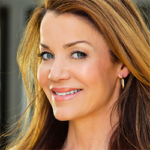 Claudia Christian is best known as the sharp-witted heroine Commander Susan Ivanova on the first four seasons (and series finale episode) of Babylon 5, as well as reprising the role in the two B5 TV movies In the Beginning and Thirdspace. Christian's other appearances include the TV series Dallas, Berringer's, Freaks and Geeks, Broken News, She Spies, Look: The Series and the films Hexed, The Hidden and Maniac Cop 2. Christian also appeared in 2006 in The Reaping, a Doctor Who audio play from Big Finish productions, in which she played Janine Foster, the mother of Peri Brown (Nicola Bryant). Ms. Christian has also appeared on stage in Los Angeles, and has released several albums, including her own solo album Once Upon a Time, Claudia Squared and The Be Five. Claudia will be with us for our Saturday Babylon 5 panel followed by autographs.
Patricia Tallman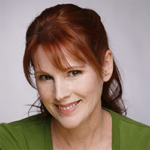 Actress and stunt performer Patricia Tallman has a lengthy career not only appearing on television but specifically in science fiction TV. Best known as telepath Lyta Alexander on Babylon 5 (a role she played in the pilot, then returned to late in season two and headlined for the remainder of the series' run), she has also appeared in three Star Trek series, The Next Generation, Deep Space Nine and Voyager, as well as Tales from the Darkside, Angel, Sheena, as well as appearances in Generations, Creepshow 2, Knightriders, Monkey Shines, Night of the Living Dead (the Tom Savini remake), Jurassic Park, Army of Darkness, Dead Air, InAlienable, Castle and Atlas Shrugged: Part II. She now owns and operates Quest Retreats, a VIP adventure excursion company. Last with us all the way back in 1996 (!) we're happy to welcome her back this year for our special Saturday Babylon 5 panel.
Gigi Edgley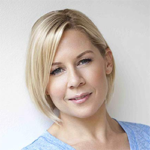 Australian actress Gigi Edgley is best known for playing Chiana, the hotheaded Nebari runaway and heroine, on the science fiction series Farscape. Originally cast for one episode, her role was extended to become a regular and she appeared throughout the entire run, including in the series finale miniseries The Peacekeeper Wars. Edgley has also appeared on the Australian series Water Rats, The Secret Life of Us and Stingers and in the films Last Train to Freo and The Day of the Roses, as well as appeared in American productions The Lost World, The Starter Wife, Diminuendo and BeastMaster. More recently, she appeared in three seasons of Australian drama series Rescue: Special Ops. Last February, Gigi joined us as part of our tribute panel for the web series Star Trek Continues (she appeared in "Come Not Between the Dragons") and will join us again this year on Saturday and Sunday in our Dealers Room, as well as her own panel on Saturday to be announced soon.
Rusty Goffe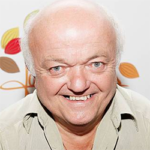 Actor Rusty Goffe has appeared in a variety of film and television roles for nearly five decades, beginning in the early 1970s with appearances as an Oompa Loompa in Willy Wonka and the Chocolate Factory and one of the Jawas in Star Wars, as well as TV appearances on The Goodies and Are You Being Served? Later roles include appearances in Flash Gordon, Allo Allo!, Willow, The League of Gentlemen, Stupid!, Fred Claus, Spidarlings, The Colour of Magic and as the Gringotts Bank Goblin in the Harry Potter film series. Most recently, Goffe appeared as Little John in the Doctor Who series eight story "Robot of Sherwood" alongside Peter Capaldi. This is Rusty's first visit and he joins us courtesy Showmasters Events.
Additional Special Signing Guests: We're also happy to announce that our friends at Holzheimers Distribution in our Dealers Room will have two special signing guests at their tables on Saturday at the convention:
Spencer Garrett, who has appeared in a variety of genre and other TV shows including The Magicians, Lethal Weapon, Star Trek: The Next Generation, Star Trek Voyager, The X-Files, Supernatural, Leverage, Timeless, M.A.N.T.I.S. and Blackhat.
Geoffrey Blake, who has appeared in Grimm, DC's Legends of Tomorrow, Star Trek: Deep Space Nine, The Man in the High Castle, Beauty and the Beast, Agent X, Cast Away, Forrest Gump, Contact, Young Guns, Alien Nation and Renegade.
More news soon!