Important Schedule Update
As a reminder, the Gallifrey One 2019 Schedule of Events is now online. Please be aware of a few things:
Over the past two days (since it was first released) we've been updating the schedule; specific changes include some program moves (mostly Friday evening, but also several throughout the weekend), adding moderators, and adding additional meet-up events.
Today (January 26) we added autograph sessions for our non-sponsored guests. We will be adding sponsored autograph sessions and photo ops in the days to come.
New Guests!
We're still busy confirming a few more guest appearances for this year, and we're happy to welcome two new faces to this year's convention:
Walter Koenig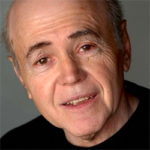 Walter Koenig is recognized worldwide as Pavel Chekov, navigator and tactical officer of the Starship Enterprise as part of the legendary principal cast of the original Star Trek series. He later joined the cast of the popular SF series Babylon 5 as Psi Corps officer Alfred Bester. Mr. Koenig's extensive career in television and film includes seven Star Trek films, appearances in Futurama and Star Trek Online (and even an appearance in the Star Trek: New Voyages web series); he's also the author of Buck Alice and the Actor Robot and the screenplay for the film InAlienable. A popular convention guest worldwide, Gallifrey One is thrilled to welcome Mr. Koenig to Gallifrey One 2019, as he joins us for our Saturday Babylon 5 tribute panel alongside Mira Furlan, Claudia Christian and Patricia Tallman.
Ben Wheatley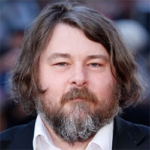 Filmmaker Ben Wheatley directed two Doctor Who episodes starring Peter Capaldi: his debut story "Deep Breath" written by Steven Moffat, and "Into the Dalek" co-written by Moffat and Phil Ford. Wheatley has directed episodes of Strange Angel, Ideal, The Wrong Door and Modern Toss as well as writing and directing the films Free Fire, Happy New Year Colin Burstead, Down Terrace and Kill List, and directing the 2015 film High Rise based on the J.G. Ballard novel. He is currently directing a new adaptation of Daphne du Maurier's gothic romance novel Rebecca with Lily James and Armie Hammer for Netflix. Currently filming in Los Angeles, Ben will be joining us on Saturday for several panels including our Directors Roundtable!
February 2 Deadlines: Kaffeeklatsches, Science Workshops, T-Shirt & Tote Bag Preorders
The final two online sign-up events for Gallifrey One: 30 Years in the TARDIS are coming NEXT WEEKEND, on Saturday, February 2. In order to prevent our attendees from waiting all day in front of a computer, or having to make special plans to register both, we're doing registration for both back-to-back… tickets to the Science Workshops for Children (and their Parents) will go on sale at 11:45am Pacific that day, and 15 minutes later, sign-ups for our Kaffeeklatsches with our guests will be open for free sign-ups at 12:00pm (Noon) Pacific. See this page for more details.
Finally, pre-orders for convention T-shirts and tote bags are still available! We will be closing pre-orders at the end of the day Thursday, January 31. You can place orders at this page; please remember that you must pick these up on site, we will not ship them to you.
Reminder: Charity Auction Donations Welcome!
We need YOU! Donations of goods to be auctioned at our 2019 Bob May Memorial Charity Auction are very welcome. We rely upon much-needed donations from our attendees to fill the auction with worthwhile material to be bid upon.
Your donations are very much appreciated, as is your attendance at our Sunday auction!
How/where do I donate items for auction? Easy… bring your contributions to the Auction Donation Center, which is located behind Member Services, at the first door on your left in the Exhibitor Table Hallway. The Auction Donation Center will be open all day Friday & Saturday for contributions.
What are we looking for? In short: donations of science fiction, fantasy, comics, horror or genre related material, most especially Doctor Who and its spinoffs. This includes items from many different genres: a few examples include Torchwood, Star Wars, Star Trek, Harry Potter, Hitchhiker's Guide to the Galaxy, Supernatural, Game of Thrones, The Expanse, Stranger Things, Westworld, The Prisoner, Blake's 7, Outlander Buffy, Angel, Firefly, Stargate, Battlestar Galactica, Caprica, Red Dwarf and the myriad comics-related TV shows and films; as well as anything related to science fiction film and television, SF/fantasy literature, comic books, or collectibles. Anything that has a tangential relationship to the SF/fantasy/horror genre which is in at least very good condition. Autographed photos, commemorative items, one-time prints, illustrations, etc. are also welcome. If you find it to be a valuable collectible, chances are good that others will, too. Just be sure: this is not a disposal service for items you wish to throw away!
Gallifrey One's 2019 Children's Program
Gallifrey One's Children's Programming Room is for children aged 6 to 12 along with their parents, involving all kinds of activities for children to enjoy; there will always be something to do, and where kids will enjoy themselves and have fun! With programs ranging from making a Golden Snitch to creating their famous Frankenstuffies, our children's programming team is doing a fresh take this year by combining new and old, with fun and innovative activities that are sure to create a wonderful time for kids and adults alike. From making Rey's staff from Star Wars, to tie-dye "without the dye," making a Golden Snitch or a Pokeball, making your own galaxy in a bottle or creating your own fez, building a TARDIS or a Dalek from Lego or creating your own journal like River Song's, there will always be something to do.
The Gallifrey One Children's Program is not a child-minding service: it is programming for kids. The children's program will operate a sign-in facility for children who are convention ticket holders; they can be signed in for a maximum of four hours at a time (everyone needs a break!) allowing your child to have his/her own convention time. Younger children are welcome in the continual company of their parents.
The schedule of events for the Children's Program is online on our electronic schedule (click on the Children's Programming filter). Please note that the Science Workshops are not considered part of this program, as it is administered separately. If you have any questions, feel free to contact us!
More news soon!