We're back with part two of our information update for this week… read on for a lot of helpful information so you can plan your visit!
Final Guest Confirmation
The final guest announcement we have for this year is something we've been waiting on… although Doctor Who is our primary focus, we're all fans of genre TV and this year we will feature one more terrific guest for our special Saturday event (please note: he will not be listed in our program book, as that's already been sent to the printers):
Bruce Boxleitner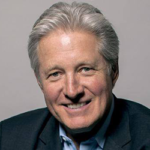 Bruce Boxleitner is well known to fans as lead character John Sheridan, Earthforce commander and later President on Babylon 5, joining the show for its second season debut through the series finale (and subsequent spinoff films); and as the title character in Disney's beloved computer animation film Tron and its sequel, Tron: Legacy. His lengthy career includes the TV series How the West Was Won, Bring 'Em Back Alive, Scarecrow and Mrs. King, The Outer Limits, Young Blades, Cedar Cove, the animated Tron: Uprising, and many other shows, and he currently plays Vice President Baker on the CW series Supergirl. We're thrilled to welcome Bruce to this year's convention, as he joins our Babylon 5 25th anniversary panel on Saturday at noon in Program A; he will also be signing after the panel from 1pm-3pm in the convention foyer.
Weather Outlook for 2019
Southern California's weather has been much colder and wetter the past month than in prior years, and the 10-day forecasts for next weekend keep fluctuating between rain showers and partial sun, with highs in the upper 50s Fahrenheit. Obviously, weather prediction is never an exact science, so things could change for the better; anything is possible!
Unfortunately, rainy weather usually means the hallways at Gallifrey One are that much busier. We ask all attendees to be mindful of the fact that we will likely have to route some of our lines indoors, meaning that we'll be even more diligent this year dispersing the bottlenecks: the impromptu gatherings of fans in the convention center foyer that prevent attendees moving between program rooms. We ask that you please be courteous to fellow convention attendees by dispersing when asked by our ConOps team; there are many hallways and areas to take costume photos or snapshots of the Daleks wandering the halls. We appreciate your cooperation.
Note that for those items scheduled to take place on the Convention Patio: if it is raining, we will ask cosplay and social meet-ups to gather in the hotel lobby instead. The patio is partially covered, and there will be enough covering so that attendees ordering from the food trucks are sheltered.
Parking Reminders
Be prepared… parking for Gallifrey One can often be problematic and expensive, especially for those attending on Saturday only. The Marriott parking lot fills up early both Friday and Saturday, so don't be surprised to see "lot full" signs after the early morning.
Gallifrey One's Directions & Parking page is updated with all the latest information, including parking for day-trippers as well as overnight guests. There are many hotels in the area you can park at, as well as airport parking lots and structures; it's a bit tricky, but we have some suggestions to help you if you're coming in from the local area. Also, we strongly encourage you to use taxis, Uber or Lyft if at all possible… you'll ultimately save money and avoid headaches!
Convention Dining Options Update!
As we previously mentioned, Gallifrey One's dining options have dramatically increased this year… we want convention attendees to be able to eat three meals a day without having to leave the Marriott at all, especially during our evening program events.
The Cafe Trenzalore food service counter in the convention center foyer serves prepackaged cold sandwiches and salads, and is open Friday and Saturday from 11:30am to 7:30pm, and Sunday from 11:00am to 2:00pm. Cafe Trenzalore will be serving salads, turkey and tuna sandwiches; vegetarian wraps; kettle chips; whole fruit; fruit juices; bottled water and assorted sodas.
Social Market Cafe is the Marriott's coffee shop, open at 6:00am daily. This year, Social Market will feature buffet options for all three meals, to better serve convention attendees and shorten wait times for service, in addition to select menu items throughout the weekend! In addition to the regular breakfast buffet served each morning (at opening), there will be a lunch buffet from 11:00am to 1:00pm, and a dinner buffet from 6:00pm to 8:30pm daily.
The Hangar 18 Bar & Grill on the lobby level is the hotel's main open-space dining area, and is open daily from 11:00am to 1:00am (it opened much earlier last year since the Social Market Cafe had not yet opened for business.) The main lobby bar is considered part of Hangar 18 and stays open late for both food service and beverages.
The popular gourmet food trucks return this year! Parked downstairs off the Convention Center Patio, this year's food trucks will be staying through the dinner hour! The hours for the food trucks are 12:00pm to 8:00pm on Friday and Saturday… and this year we have them on Sunday, too, 12:00pm to 5:00pm. This year's food truck options are the following (please note that the links to menus are a broad picture of what each company can serve, but not all options will be available):
Friday, 12:00pm to 8:00pm

"Green Truck," featuring Kale Yeah bowls/wraps, superfood salad bowls, Southwest chicken wraps, Paleo bowls, sweet potato rounds, returning from last year (menu)
"Rice Balls of Fire," featuring Korean fusion food options; sushi including sushi burritos; grilled cheese; rice bowls and more (menu)
"Epic Tacos," featuring hand-pressed tacos, quesadillas, salsas, guacamole and more (menu)

Saturday, 12:00pm to 8:00pm

"Baby's Badass Burgers," a gourmet burger truck with beef, turkey, veggie and vegan burger options, curly fries, soft drinks (menu)
"Okamoto Kitchen" with miso salmon plates, Japan fried chicken, Katsu curry, bowls, tuna stack, cheese mochi sticks, returning from last year (menu)
"Meat The Greek," gourmet Greek cuisine including pita wraps, combos, fresh cut salads and more (menu)

Sunday, 12:00pm to 5:00pm
Additionally, J.W.'s Steakhouse will also be open nightly for fine dining. Reservations are required, especially on Thursday February 14, Valentine's Day, and they tend to fill up early, so make sure you get yours in!
Finally, the Starbucks coffee counter in the lobby is open daily from 5:00am to 6:00pm, with coffee and beverages, as well as pastries and snacks.
Please note: we heard after last year's convention that some groups had been reserving large amounts of seating in Hangar 18 waiting for fellow attendees that ultimately did not show up for meals. This causes even longer wait times for our attendees, because there are fewer tables available. We have asked the Marriott's restaurant staff to help ensure that this doesn't happen again.
There are also restaurants in the local area as well. For those wondering, the Denny's down the street is still open; we aren't sure how much longer that'll be the case (as it's scheduled to be demolished along with the now-closed Travelodge as part of the massive LAX expansion), but it is open during our weekend. The Carl's Jr. is also still there down the street on the other side of the Hilton, and there's also the zPizza and Jersey Mike's Subs at the Residence Inn, plus other restaurants in various hotels adjacent to ours.
Our Social Event Scene
Gallifrey One is as well known for its lively social scene as we are for our program. Throughout the weekend, you'll find many fun gatherings and social events: cosplay meet-ups, fan gatherings, podcast and user forum get togethers, and many more. You can click here to find a full list of this year's social events, but we also wanted to call attention to a few that you may not have noticed!
Revenge of the Big Fat Timey Wimey Doctor Who Quiz of the Year: This is Gallifrey One's Doctor Who fan organization mixer and party… join us for another fun, action-packed, and interactive take on the average 'pub quiz,' testing your mastery of Classic and New Who…and beyond! Come out on top, and you and your team of 4-6 people will win prizes and bragging rights. Don't have a team? We'll help match you up with other players to complement your expertise! Everyone who takes part will get an exclusive event ribbon to add to your collection; stick around after the quiz and mingle with other players! Brought to you by The Real Time Lords of Orange County, Allons-Y! Los Angeles, Mile High Who, The Order of Gallifrey, Gallifreyan Expatriate Society, and The Time Meddlers of Los Angeles. Friday at 8:30pm in Program D.
Kerblam! Organic Assets Appreciation Event: The Torchwood 4 Cabal 2019 Cocktail Party: The annual Friday night cocktail party (21+ only) that has become as much a part of Gallifrey One as any other. "The Office of People cordially invites all team members to a celebration of our uniquely quirky assets — the human component. Join is us in the Office of People annex 110 near the Home Zone Water Recreation Feature for human-compatible comestibles and potables. Intoxicants will not be served without appropriate age certification (non-intoxicant options will be available)." (Yes, a convention badge is required to attend.) Friday at 9:00pm, on the First Floor Poolside; the Cabal party has a tip jar for donations and we strongly encourage contributions (as they fund this entirely themselves!)
Gallifrey One Attendees 2019 In-N-Out Burger Run: What started many years ago as a small gathering has grown into a major pilgrimage early Thursday evening before the Launch Party. Meet in the hotel lobby next to Starbucks at 5:15pm; the group will then head out for dinner.
Teen Social: This is for our teenaged attendees, a chance to meet fellow teens attending the convention and plan the rest of your weekend! (No activities are planned; this is simply a social meet-up.) Friday at 6:00pm in Program F.
Shabbat Shalom Gallifrey One: A short non-denominational service to welcome in the sabbath. All are very welcome (you don't have to be Jewish!) Friday at 9:00pm in the Kaffeeklatsch Room; note that this event may move to a larger space on the day.
Meet & Greets: We've scheduled meet & greet events with a few of our guests in Program F… think of them as "maxi-kaffeeklatsches" that you don't need to sign up for! Come meet Doctor Who actor and novelist Mickey Lewis on Friday at 5:00pm; the Doctor Who Restoration Team on Saturday at 3:00pm; and young adult novelists Brit & Brianna Winner on Saturday at 5:00pm. Then on Sunday, join author Sam Stone for her annual Writers' Workshop at 2:00pm.
Special Interest Meet-Ups: We've got a fan gathering for LGBTQIA+ attendees and their friends on Friday at 4:00pm; a gathering for our Doctor Who crafting enthusiasts on Friday at 2:00pm; our PoC (people of color) fan gathering on Saturday at 6:00pm; and a gathering for our friends from the Pacific Northwest on Sunday at 9:00am. And don't forget the gatherings for Gallifrey Base, the Verity! podcast, Radio Free Skaro, the Order of Gallifrey organization and Doctor Puppet all on the schedule.
Ribbon Exchanges: And finally, where would Gallifrey One be without the ribbon exchange meet-ups? There are seven ribbon exchange gatherings scheduled throughout the weekend including on Thursday evening; note the various locations on the electronic schedule.
Video in Program Rooms NOT PERMITTED!
Videotaping is NOT PERMITTED in Gallifrey One program rooms… that is, any of our six main program rooms, noted as Program A/B/C/D/E/F on site. This includes digital recording, live-streaming, Facetime, or other methods of recording events at the convention for playback or any live streaming of any kind… none of these are allowed! Gallifrey One has no contracted retransmission rights with our guests and therefore cannot allow our material to be recorded.
Failure to comply with the policy will result in your immediate ejection from the event, permanently. No exceptions.
Attendees are welcome to use their cameras and smartphones to take photos only.
Photography and videotaping of other activities outside of the six program rooms, including general cosplay, hallway interviews, great moments with your firends, personal photos/video with the TARDIS, etc., are acceptable provided that subjects being videotaped consent to it and provided that it does not disrupt events or the flow of foot traffic. Should any convention guest or staff member request that videotaping of a particular item (such as autograph sessions or photo ops) be discontinued, attendees must comply with this request immediately.
Cameras and camcorders/video recorders are not allowed in the Art Show. Photography of art, model, toy and collectibles displays may be allowed with the permission of the Art Show Coordinator and the artist; contact the Art Show Coordinator for more details.
Remember the Attendee Guide!
Our New & Returning Attendee Guide was published earlier this week… attendees, and very specifically first-timers, should check it out as it contains a lot of important information regarding how to plan your visit to this year's convention.
We'll be back early next week with our brief, final 2019 convention update!