Gallifrey One is thrilled to announce our very first confirmed guest block for our upcoming 2020 convention, The 31 Flavours of Gallifrey One.
This year, we decided to begin our announcements in the fall (instead of late spring/early summer as in prior years) so we could explore many options to bring our customary unique and diverse convention lineup. This first guest announcement are all Doctor Who related guests from television, audio and print, and all directly-invited guests of the convention. Future guest updates will include all of our sponsored guests (including all of the Showmasters Events-sponsored actors), as well as a lot of local talent here in L.A…. writers, producers, scientists, artists and more. So you can expect this to be simply the first of many guest announcements in the weeks and months to come!
As always, all guest appearances are subject to professional commitments.
Peter Davison
"The Fifth Doctor"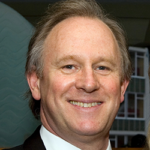 Peter Davison, the actor who brought Doctor Who's fifth incarnation to life, has been a fan favorite for decades. Originally cast as the replacement for long-running star Tom Baker, Davison portrayed the Doctor – in his youngest incarnation until Matt Smith came along – from 1981 to 1984 under producer John Nathan-Turner, including for the series' 20th anniversary in 1983. Davison later reprised the role for Big Finish Productions, a relationship that has continued to this day in scores of audio adventures alongside classic and original companions and adversaries. Davison is also well known for having played varied roles such as Tristan Farnon on All Creatures Great and Small, David Braithwaite in At Home with the Braithwaites, Henry Sharpe on Law & Order: UK, and even the Dish of the Day in the BBC's TV adaptation of The Hitchhiker's Guide to the Galaxy; meanwhile, his phenomenal Doctor Who pastiche The Five(ish) Doctors Redux has been universally applauded.
Janet Fielding
"Tegan Jovanka"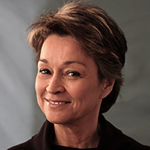 Janet Fielding enjoyed popularity as brassy Australian flight attendant Tegan Jovanka in Tom Baker's final Doctor Who serial and alongside Peter Davison for nearly two and a half years of his tenure in the early 1980s, becoming one of the show's most popular companions. Originally from Brisbane, Australia, Fielding worked in UK television until her retirement from acting in 1991, becoming an advocate for women in film and television and a theatrical agent. After an initial reticence to return to her famous Doctor Who role, she finally reprised the role of Tegan alongside her co-stars in 2006 on audio for Big Finish Productions, a relationship that continues to this day. More recently, Janet has been the project director and public face of the Project Motorhouse charity, which seeks to "produce youth projects which are designed to help local youths explore their potential."
Sarah Sutton
"Nyssa"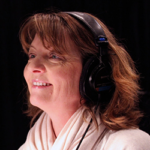 First joining Doctor Who during the final season of Tom Baker's tenure as a guest actress, then series regular, Sarah Sutton is widely remembered for her portrayal of the soft, sensitive intellectual Nyssa of the planet Traken for the first half of the Fifth Doctor era. Sutton's acting career began early, with roles in Alice in Wonderland, Late Call, Oil Strike North, The Crucible and The Moon Stallion before she accepted the role on Doctor Who, joining the show in "The Keeper of Traken" and departing the series in the 1983 episode "Terminus." Sutton reprised the role of Nyssa, briefly, in Davison's farewell story "The Caves of Androzani" as well as the 1993 Children In Need special Dimensions in Time and Davison's Five(Ish) Doctors Reboot. Since 1999, she has played Nyssa in dozens of audio adventures from Big Finish Productions. Sarah's appearances outside the UK are rare and this is her first visit to Gallifrey One since 2011!
Mark Strickson
"Turlough"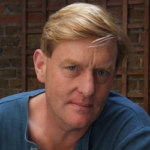 Mark Strickson is best known for playing Vislor Turlough, an agent of the Black Guardian turned Doctor Who companion opposite Peter Davison, from the 1983 episode "Mawdryn Undead" through Davison's penultimate story "Planet of Fire" – though the red hair he's known for wasn't his own! A student at the Royal Academy of Dramatic Art, he was both an actor and playwright before turning his focus to television roles in Celebration, Angels, Juliet Bravo and Casualty, among others. Since 1999 he's reprised the role of Turlough on audio for Big Finish Productions, in stories featuring his on-screen co-stars Davison, Janet Fielding and Sarah Sutton. Today, Mark Strickson is a successful documentary producer and director, especially wildlife documentaries, producing for the BBC, ITV, Animal Planet and Discovery Networks (in fact, it was he who brought Steve Irwin the "Crocodile Hunter" to public attention).
Frazer Hines
"Jamie McCrimmon"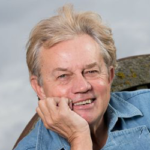 Frazer Hines – aka Jamie McCrimmon opposite Patrick Troughton's second Doctor – is not only as synonymous with Doctor Who as the Doctor himself, but returns for his unprecedented thirteenth appearance at Gallifrey One, where he's become an annual tradition! Known for his work on Doctor Who as well as his long-running twenty-two-year role as Joe Sugden on the British soap Emmerdale (originally Emmerdale Farm), Frazer today remains one of the UK's busiest actors, not just from TV appearances such as playing as Sir Fletcher Gordon on Outlander, but also participating in annual pantomime performances and theatrical runs in the West End and across Europe. He's also reprised the role of Jamie for Big Finish Productions, and provides additional voices (including narrating in the style of his friend and co-star, the late actor Patrick Troughton).
Joy Wilkinson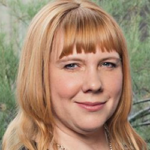 Joy Wilkinson worked as a newspaper reporter and editor, and a writer of everything from trivia quizzes to CVs for senior executives, before turning her hand to screenwriting, which led to penning the Doctor Who Series 11 story "The Witchfinders" starring Jodie Whittaker. A Screen International 'Star of Tomorrow' and a two-time Brit List nominee, Wilkinson won the Verity Bargate Award for her first manuscript as a playwright, and joined the BBC Writers' Academy for developing new talent, which led to writing thirty six episodes of the long-running BBC medical drama Doctors, as well as episodes of the miniseries The Life and Adventures of Nick Nickleby and the series Land Girls, Holby City and Casualty. Her play The Sweet Science of Bruising debuted in 2018 and was later released in print. More recently, Joy contributed to Doctor Who: The Target Storybook. An Honorary Benefactor of Burnley Youth Theatre, and a genre TV and film fan, she has spoken on numerous panels at industry events, and appeared on Start the Week, Woman's Hour and the Standard Issue podcast.
Vinay Patel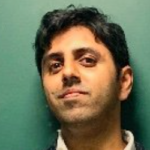 Vinay Patel penned the screenplay for the Doctor Who Series 11 story "Demons of the Punjab" starring Jodie Whittaker, which was nominated for a Hugo Award for Best Dramatic Presentation, Short Form and won him an Eastern Eye Arts, Theater and Culture Award for Best Scriptwriter. Having graduated from the UK's Central School of Speech and Drama in 2011, he wrote and produced his own material for the stage, with his first break coming in 2014 with his play True Brits, which juxtaposed news of the London 2012 Olympics with the 2005 London bombings. In 2016, he wrote BBC One's honor-killing drama Murdered By My Father, which was nominated for a BAFTA TV Award for best single drama and won the RTS Award for Best Single Drama. He's also written for the first series of The Good Karma Hospital and the play An Adventure. In June 2018, Patel was elected a Fellow of the Royal Society of Literature in its "40 Under 40" initiative and more recently, he contributed to Doctor Who: The Target Storybook.
Ray Holman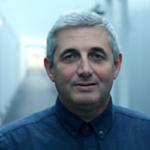 Ray Holman has been the primary costume designer on Doctor Who for four seasons — series five, Matt Smith's first year; series nine with Peter Capaldi; and series eleven and twelve with Jodie Whittaker — as well as for the stories "Blink" and "Turn Left," and designing both Smith and Whittaker's iconic costumes. He was also the primary costume designer on the first three series of Torchwood as well as for Steven Moffat's series Sherlock. His first work on television was for the finale of All Creatures Great and Small (alas, after Peter Davison had departed!), and later worked on Phil Collinson's Sea of Souls. In 2000, he was nominated for a Royal Television Society Award for his work on This is Personal – The Hunt for the Yorkshire Ripper, and was nominated for two BAFTAs for Torchwood, winning for Series 1. More recently, he's served as a costume designer on Broadchurch, Wizards vs Aliens, Liar, The Split, Law & Order UK and the second series of the acclaimed Fleabag created by and starring Phoebe Waller-Bridge.
Michael Collins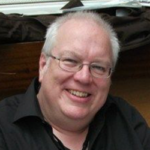 Illustrator and storyboard artist Michael Collins holds the record as the longest uninterrupted run as artist on the Doctor Who Magazine comic strip. He pencilled the debut stories of the first three of the new Doctors, illustrating two successful Doctor Who graphic novels, and has drawn for the IDW Doctor Who series. More recently, Mike served as the storyboard animator on the spinoff series Class and for Doctor Who for Series 10 and 11, as well as the David Tennant series Good Omens and the upcoming BBC/HBO series His Dark Materials. Mike has worked for Marvel, DC, 2000AD as a host of other comics publishers, drawing pretty much all the major characters for each company (including Superman, Batman, Wonder Woman… the list goes on). He has produced two volumes of Doctor Who merchandise – some of which has been featured in the Big Bang Theory. Committed to using comics as an educational tool, Mike has run workshops in schools and libraries throughout Wales.
Michael E. Briant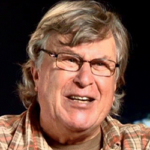 Michael E. Briant started as an actor before becoming a director at the end of the 1960s, directing six classic Doctor Who serials, four with Jon Pertwee including "Colony in Space," the memorable "The Sea Devils," "The Green Death" which featured the departure of Katy Manning, and "Death to the Daleks," and two with Tom Baker, "Revenge of the Cybermen" and the iconic "The Robots of Death". He also worked earlier as an uncredited production assistant on stories starring William Hartnell and Patrick Troughton. Michael has also directed five episodes of the cult favorite series Blake's 7, and many other British TV series including Emmerdale, Z Cars, The Doctors, Secret Army, Howard's Way, and East Enders, as well as directing a 1977 adaptation of Treasure Island starring Patrick Troughton.
Emma Reeves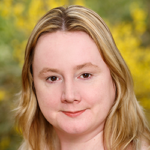 Emma Reeves is a twice BAFTA-nominated and Writers' Guild & Royal Television Society Award-winning writer with a lengthy list of television credits, including The Worst Witch (as lead writer), Eve (as lead writer and co-creator), The Dumping Ground, Young Dracula, Tracy Beaker Returns, Belonging, The Murder of Princess Diana, Spirit Warriors and Doctors. She is also lead writer on a new version of The Demon Headmaster for CBBC and is adapting Jacqueline Wilson's My Mum Tracy Beaker for CBBC and BBC One. Her theatre work includes the CAMEO-winning and Olivier-nominated Hetty Feather, adaptations of Carrie's War, Little Women, Cool Hand Luke, Mary Barton, 1984, Jekyll & Hyde, Sherlock Holmes and Anne of Green Gables. She has also adapted two plays for younger audiences, Snow Child and Ugly Duckling. Emma is also a Doctor Who and Torchwood fan whose work includes the Big Finish audios "The Moons of Vulpana" with Sylvester McCoy and Jessica Martin; "Time in a Bottle" starring Alex Kingston as River Song; "The Emporium at the End" with Lisa Bowerman as Bernice Summerfield; and "Torchwood: Forgotten Lives" which won Doctor Who Magazine's Favourite Audio Drama award in 2016.
Una McCormack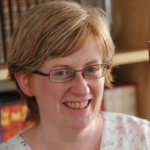 New York Times bestselling author Una McCormack has written four Doctor Who novels: The King's Dragon and The Way through the Woods (featuring the Eleventh Doctor, Amy, and Rory); Royal Blood (featuring the Twelfth Doctor and Clara), and Molten Heart (featuring the Thirteenth Doctor, Yaz, Ryan and Graham). She is also the author of numerous audio dramas for Big Finish Productions, most recently "Red Planets" starring Sylvester McCoy, Sophie Aldred and Bonnie Langford. Her first professionally published fiction was a short story, "A Time and a Place", published in Doctor Who Magazine issue 197. Additionally, she has written several Star Trek books for Pocket Books, including The Never-Ending Sacrifice, Brinksmanship, The Fall: The Crimson Shadow, Enigma Tales and The Missing. She is the author of The Baba Yaga (2015) and The Star of the Sea (2016), two books in the Weird Space series from UK publisher Abbadon Books. She recently contributed to Doctor Who: The Target Storybook and her original work The Undefeated was released in May.
Gary Russell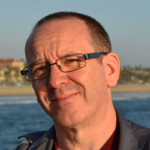 In a previous life, Gary Russell was once an editor of Doctor Who Magazine, and also wrote a number of Doctor Who novels, comics and non-fiction books. In 1997 he and Jason Haigh-Ellery set up Big Finish Productions, to create brand new audio adventures for the Doctor. After producing over 100 different releases, he left the company and moved to Cardiff to begin working on the show itself, as a script editor, and did the same job on Torchwood and The Sarah Jane Adventures. After a three-year exile to Australia, producing Prisoner Zero (an animated sci fi series most recently shown on Netflix) he returned to Cardiff in 2016 and since then has made a brief return to the world of Doctor Who by directing the voice work on a number of computer games for Tiny Rebel's Doctor Who: Infinity series, as well as writing one, The Orphans of the Polyoptra.
Jody Houser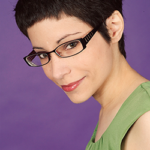 Jody Houser is the creator behind the webcomic Cupcake POW! which launched in 2010, and has written Faith for Valiant Comics, Max Ride: Ultimate Flight and Agent May for Marvel, and Orphan Black for IDW. She has been a contributing writer to numerous comic anthologies including Avengers: No More Bullying, Amazing Spider-Man: Renew Your Vows, Vertigo CMYK: Magenta, and both Womanthology series. More recently, Jody adapted Star Wars: Rogue One for Marvel and is currently penning the Thirteenth Doctor comic series for the Doctor Who line at Titan Comics, having previously co-authored the Road to the Thirteenth Doctor comics in 2018.
Scott Gray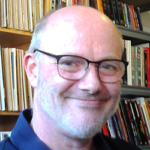 Scott Gray began writing the Doctor Who Magazine comic strip in 1992 and has been working on it ever since, as a writer, editor and recently an artist. Gray began his career writing and illustrating comic stories for Razor Magazine, Time Space Visualiser and Timestreams, publications of the New Zealand Doctor Who Fan Club under his given name of Warwick Gray; he later sold a story to DWM, prompting him to move to work in the UK. Gray has also been the writer on Uncanny X-Men: First Class, worked with artist Roger Langridge on the Marvel comic team the Fin Fang Four, and currently edits the Doctor Who graphic novel line and the Marvel Collectors' Edition range of comics for Panini UK.
Mark Corden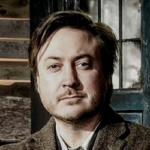 Mark Corden is the Second Assistant Director on both the forthcoming Doctor Who Series 12 and 2020 special starring Jodie Whittaker, responsible for many day-to-day operations on set during the show's production. Mark has also been an AD or 2nd AD on features Swimming with Men, Zoo, and the Jason Mewes' directed Madness in the Method, as well as TV series including Casualty, London Kills, Man Like Mobeen, Katie Morag, and Doctors. He's also a director of short films, having won 1st prize at the Five Lamps Film Festival for Clockworks, while his latest work, Keep Breathing, was supported by the British Film Institute and will be screened at both the Underwire Film Festival and London Film Festival this year.
James DeHaviland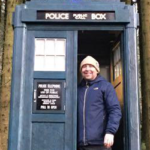 James DeHaviland's career with Doctor Who spans multiple eras, as Second Assistant Director from David Tennant's "Planet of the Dead" through Peter Capaldi's "The Doctor Falls" and production manager on several episodes of Jodie Whittaker's first series, as well as on the first two series of Torchwood and one series of Sherlock… though in fact he got started with Doctor Who as a third AD on the very first revival episode, "Rose". He's spoken about his work on screen in multiple episodes of Doctor Who Confidential and has also worked on a variety of UK series including Casualty, EastEnders, Dalziel & Pascoe, The Bill, Holby City, Lark Rise to Candleford and The Level, and he's been involved in the Doctor Who Proms at the Royal Albert Hall and the show's 50th anniversary event in London in 2013. He is currently working as a line producer on a new comedy series.
Paul Cornell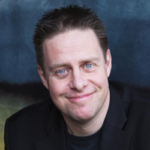 Writer Paul Cornell's credits include "Human Nature/The Family of Blood" and "Father's Day" from the Doctor Who series revival and a lengthy list of Doctor Who novels, comics and audio plays which include the recent Target novelisation of 'Twice Upon a Time' and the Third Doctor comic from Titan. He's the creator of the popular character Bernice Summerfield. He's written for such TV shows as Elementary, Robin Hood, Primeval, Coronation Street and Casualty. He's also the writer of many comics for Marvel, DC, Vertigo and 2000AD on titles such as Captain Britain and MI-13, Young Avengers, Wolverine, Action Comics, Demon Knights and the creator-owned Saucer State. His prose includes novels such as Chalk, and the Witches of Lychford novella series.
Tony Lee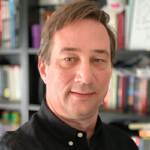 Comics writer, screenwriter and playwright Tony Lee has written for the ongoing IDW Doctor Who comic series and Big Finish's audio productions (for the Doctor Who, Bernice Summerfield and Dorian Grey series). He has written for publishers including Marvel Comics, Panini, DC Comics, Heavy Metal Magazine, Dynamite and Titan Comics among others, on licenses such as Spider-Man, Star Trek, Superboy and Battlestar Galactica, while working with bands such as Megadeth, Judas Priest and Ozzy Osbourne. As well as writing novels for reluctant readers, Tony is now working in audio, film and TV in the UK and US, recently writing for BBC One (Doctors), Spiteful Puppet / ITV Studios (Robin of Sherwood), Amazon / Audible (Dodge & Twist) and Noel Clarke's Unstoppable Entertainment (Sugar).
Richard Dinnick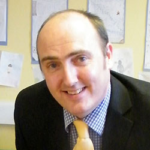 Richard is the writer of The 13th Doctor graphic novel The Many Lives of Doctor Who for Titan as well the 12th Doctor ongoing series and 7th Doctor mini-series. He also writes the Lost in Space tie-in comic and his own project – Rob (a thrilling retelling of the Robin Hood mythos) – is coming soon from Legendary Entertainment . He has written several books for Doctor Who including Underwater War (2016), Myths & Legends (2017) and The Missy Chronicles (2018). He has also the creator of crime drama Surface Tension (Chrysalis Vision) and has written for TV shows such as Thunderbirds Are Go! (ITV/Amazon), Tree Fu Tom and Go Jetters (both BBC). Richard has TV and graphic novel projects in development in the UK and the US.
Christopher Jones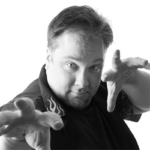 Artist Christopher Jones is best known for his work on Young Justice for DC Comics and on Doctor Who for Titan Comics, and is now doing storyboard work for Season 4 of the Young Justice animated TV series. His recent work includes Svengoolie Meets the DC Universe, Marvel Action: Spider-man, Young Justice Outsiders prequel comic written by series co-creator/co-producer Greg Weisman, as well as a run or more than four years on The Batman Strikes. His Doctor Who work includes The Third Doctor: Heralds of Destruction with Paul Cornell and The Seventh Doctor: Operation Volcano with Andrew Cartmel, in addition to a variety of covers featuring the 13th, 10th and 11th Doctors. He is also the co-creator of Dr. Blink Superhero Shrink with writer/cartoonist John Kovalic. Christopher also helped found the Minnesota-based sci-fi convention CONvergence and created its robotic mascot Connie, and has contributed many designs for Gallifrey One's logos and branding.
Jason Haigh-Ellery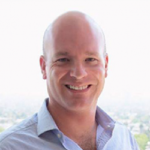 Long-time Gallifrey One guest and friend Jason Haigh-Ellery is the Managing Director of Big Finish Productions. He founded and owns the company. As well as attending regular production and company meetings and making crucial decisions about how the company runs, Jason also occasionally directs and is involved in the commissioning of new projects (such as Graceless and The Mervyn Stone Mysteries). He has also been responsible for many key, creative decisions in Big Finish (such as the casting of India Fisher and Sheridan Smith). Nick Briggs has described him as "the best boss you could ever wish for." Jason also produces theatre worldwide including Footloose and Never Forget, and work with Idina Menzel, New Boy, and Ladykillers.
David Howe & Sam Stone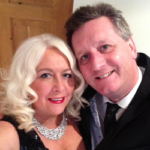 Long-time friends of Gallifrey One, David & Samantha Howe (the latter better known by her pen name, Sam Stone) are both prolific writers. David is best known as both a celebrated Doctor Who historian (with one of the largest DW memorabilia collections in the world) as well as editor of Telos Publishing, known for their TV & film reference works and fiction titles. Sam is an accomplished fantasy and horror novelist, with over a dozen novels to her name, as well as the screen writer for the Doctor Who spinoff drama "The White Witch of Devil's End".
Gallifrey One would like to thank the following people for their assistance in helping us put together our initial guest announcement: Tony Lee, Richard Dinnick, Gary Russell, Mark Corden, Joy Wilkinson and Janet Fielding.