Gallifrey One is delighted to announce the addition of the following guests to our February 2020 lineup for The 31 Flavours of Gallifrey One… with even more guests to be announced in the next two and a half months. But before we do, we have a few important pieces of business for our attendees regarding our optional add-on packages available at Convention Photo Shoots:
The Star Trek guests noted below will have a special "Federation Tag" to accompany our usual "TARDIS Tag," featuring autographs and other perks!
The Christopher Eccleston VIP meet & greet on Sunday with autographed script for "Rose" sold out; there are now additional tickets available for this event with everything

except

the autograph on the script, while supplies last!
Please note that photo ops for our remaining guests, as well as tickets to the Friday & Saturday evening receptions, will go on sale closer to the convention; however, more have been added as of today, so see that website to purchase pre-orders!
Tracy-Ann Oberman
"Yvonne Hartman"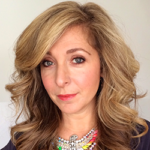 Tracy-Ann Oberman is best known to Doctor Who fans for playing Yvonne Hartman, the director of Torchwood London in the episodes "Army of Ghosts" and "Doomsday" opposite David Tennant, a role she later resumed for Big Finish Productions' line of audio adventures. She is also best known in the UK for her role as Chrissie Watts in the BBC soap EastEnders, as well as her extensive experience on the stage and in TV shows such as Casualty, Mistresses, Robin Hood, Kiss Me Kate, The Bill, Lenny Henry in Pieces, Bob Martin, Big Train and Friday Night Dinner. She has written for both theatre and radio, including her BBC Radio 4 play Bette and Joan and Baby Jane which she starred in alongside Catherine Tate. We welcome her courtesy Showmasters Events.
Tilly Steele
"Willa Twiston"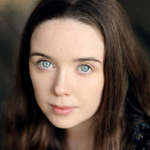 Tilly Steele portrayed Willa Twiston, the young heroine of the episode "The Witchfinders" opposite Jodie Whittaker. She has also recently played Miss Cleary in Victoria (starring Jenna Coleman), the Queen's junior dresser who provided one of the show's main windows onto the trauma of the Irish Famine. Her additional TV roles inclube C.B. Strike, Doctors, Mount Pleasant and Agatha Raisin. Steele is also one of the creators, along with Upstart Crow and Raised by Wolves' Helen Monks, of the Bitchin' podcast, "a comedic, and explicitly sweary, roast of various public figures" and a far ranging and balanced discussion of the issues of the day. Her appearance is sponsored by Showmasters Events.
Tracie Simpson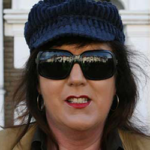 Tracie Simpson has a long history with the newest era of Doctor Who, as Production Manager from the very first episode "Rose" through the first four seasons; as Line Producer for the David Tennant era specials, the first season starring Matt Smith, and across two series of episodes with Peter Capaldi; and most recently, the Production Executive for Jodie Whittaker's first series. She has also been a line producer on Casualty and Baker Boys. Having joined us at Gallifrey One in 2011, we are thrilled to welcome Tracie back to discuss Doctor Who from a production standpoint.
Margot Hayhoe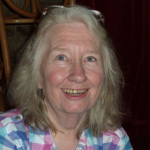 One of the legends of Doctor Who production history, Margot Hayhoe was an assistant floor manager for three of the earlier stories of the series – "The War Machines," "Fury from the Deep" and "The Ambassadors of Death" – before later returning as the series production manager for Tom Baker's swan song story "Logopolis" and the Peter Davison era stories "Castrovalva" and "Snakedance". Her extensive list of credits includes as producer or production associate for EastEnders, Bergerac, By the Sword Divided, Anne of Avonlea, The Duchess of Duke Street, Melissa, Z Cars, Silent Witness, The Jury, Waking the Dead, Twenty Thousand Streets Under the Sky and Day of the Triffids.
Star Trek Autograph Party
After great success last February with our Babylon 5 group, we are pleased to welcome a spectrum of guests from Star Trek: The Next Generation, Deep Space Nine, Voyager and Enterprise, who will be signing autographs on Friday and Saturday in the convention foyer, as well as participating in our evening guest receptions and some daytime meet & greet events on behalf of their sponsors, Showmasters Events. We are thrilled to welcome:
Robert O'Relly
"Gowron"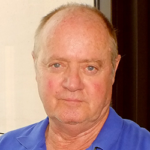 Robert O'Reilly first appeared as Gowron, Chancellor of the Klingon Empire, during Star Trek: The Next Generation's second season, a role he continued for several years across TNG and Deep Space Nine (meeting his fate in the latter). He's also appeared on Enterprise, Dr. Quinn Medicine Woman, Numb3rs, Dallas, Silk Stalkings and dozens of other films & TV shows. Mr. O'Reilly will be with us on Friday.
Suzie Plakson
"K'Ehleyr"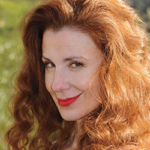 Suzie Plakson played Klingon warrior K'Ehleyr, lover of Worf and mother of his son Alexander, as well as Vulcan Dr. Selar on Star Trek: The Next Generation and guest appearances on Voyager & Enterprise. Her extensive film & TV resume includes appearances in My Stepmother is an Alien, Wag the Dog, Love & War (as series regular Meg Tynan), Mad About You, Family Guy, Everybody Loves Raymond, How I Met Your Mother, and Bones. Ms. Plakson will join us on Friday.
Connor Trinneer
"Trip Tucker"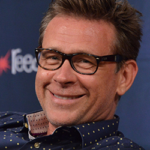 Connor Trinneer is best known as series regular, Commander Charles "Trip" Tucker, Chief Engineer on Star Trek: Enterprise, becoming a fan favorite for his portrayal of the Southern charmer. Mr. Trinneer has also appeared as Michael Kenmore on Stargate Atlantis, and in episodes of Sliders, Touched by an Angel, Numb3rs, NCIS, Family Guy, Terminator: The Sarah Connor Chronicles, 24, NCIS: Los Angeles, Pretty Little Liars, Suits, Stargate Origins and The Purge. Mr. Trinneer will be with us on Saturday.
Nicole de Boer
"Ezri Dax"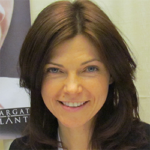 Canadian actress is best known for playing Ezri Dax, the successor to the late Jadzia, as a regular in the seventh and final season of Star Trek: Deep Space Nine. She also portrayed Sarah Bannerman on The Dead Zone, Dr. Alison Porter in Stargate Atlantis, as Marion Caldwell on Haven, and in other roles including Cube, Deepwater Black, The Outer Limits, Kids in the Hall: Brain Candy, TekWar, Forever Knight, Reign, and most recently in Private Eyes. Ms. De Boer will join us on Saturday.
Jeffrey Combs
"Weyoun / Brunt / Commander Shran"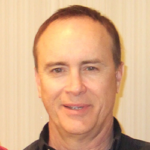 Jeffrey Combs is known for playing some of the most memorable supporting characters in Star Trek history, including the scheming Vorta agent Weyoun and the Ferengi liquidator Brunt on Deep Space Nine — in a rare first, once being credited as both characters in the same episode! — and the Andorian Commander (and ally of Captain Archer) Thy'lek Shran on Enterprise. His many other appearances include Babylon 5, The 4400, Beauty and the Beast, The Flash, Ultraman, The Twilight Zone, Justice League Unlimited, Masters of Horror, Thundercats and Pandora. Mr. Combs will be with us on Saturday.
Anthony Montgomery
"Travis Mayweather"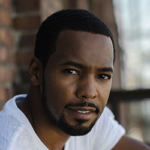 Actor and graphic novelist Anthony Montgomery was a series regular, as Ensign Travis Mayweather, on Star Trek Enterprise and is currently on the ABC soap opera General Hospital. He has also appeared on Stargate SG-1, Charmed, NCIS, Popular, Frasier, JAG, House M.D., Single Ladies, Grey's Anatomy. In 2013 created the comic graphic novel Miles Away. Mr. Montgomery is also musician including his Star Trek based CD, What You Know About. He will join us on Saturday.
Matt Rohman
"Kerblam Man"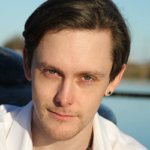 Welsh musician and character actor Matt Rohman is best known for his work in Doctor Who as a background and monster performer, including the Kerblam Man!, Sniperbot, Cyberman and other monsters from the Peter Capaldi era and Jodie Whittaker's first series, as well as in all three of the show's spinoffs, Class, Torchwood and The Sarah Jane Adventures. Recently he was Matt Smith's body double in Edgar Wright's latest film, Last Night in Soho, having previously doubled for David Tennant on Broadchurch. Matt's background work has been seen in many other shows and films, including Wonder Woman, Galavant, Merlin, Being Human, Sherlock and Life On Mars.
Marcus Gilbert
"Ancelyn"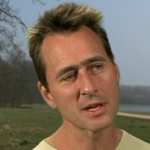 Actor Marcus Gilbert portrayed the role of Ancelyn in Sylvester McCoy's final Doctor Who season story "Battlefield". His many film and television appearances include Weather in the Streets with Michael York, Blood Royal with Michael Gambon, the films Hazard of Hearts and Ghost In Monte Carlo based upon the novels of Barbara Cartland, and his appearances in Sam Raimi's Evil Dead III: Army of Darkness, Biggles, Sylvester Stallone's Rambo III, and Woman of the Wolf opposite Alex Kingston, plus Jonathan Creek, Murder She Wrote, Robin Hood, and The Lazarus Man. Mr. Gilbert appears courtesy Showmasters Events.
Mark McQuoid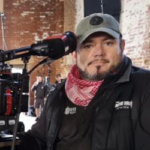 Mark McQuoid has been a camera operator and second unit director of photography on Doctor Who for the past five series, including two regenerations (Matt Smith to Peter Capaldi, and Capaldi to Jodie Whittaker), having previously worked in Belgium on The White Queen. His other work includes Primeval, Law and Order UK, John Carter of Mars, Tomorrow Never Dies, Young Dracula, The Evermoor Chronicles, Vital Signs, Bad Girls and No Angels. Mark will be joining us this year to talk about his experiences in filming Doctor Who in studio and on location.
Matt Fitton
​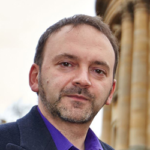 Matt Fitton is one of the most prolific writers working for Big Finish Productions today, with over dozens of Doctor Who adventures under his belt ranging from "Death Match" with Tom Baker, to "Black and White," "Signs and Wonders" and "Afterlife" with Sylvester McCoy, "The Wrong Doctors" and "The Seeds of War" with Colin Baker and "Equilibrium" with Peter Davison, plus multiple adventures in the Dark Eyes and Doom Coalition series with Paul McGann, and as both writer and script editor of installments of the series Charlotte Pollard, Torchwood, The Diary of River Song, UNIT: The New Series, Counter-Measures, The Companion Chronicles, The War Doctor with John Hurt, and "Technophobia" with David Tennant. Matt was with us in 2018 and we're happy to welcome him back for a repeat visit.
Featured Program Participants
As always, Gallifrey One welcome professionals and honored guests from a variety of genres, from the literary world of science fiction and fantasy, to television and film production, comics, gaming and more. Among the guests who will be participating in this year's convention program are the following (with many more to be added soon):
David Gerrold – Award winning science fiction writer and the author of "The Martian Child" and "The Trouble with Tribbles"
Marv Wolfman – Legendary comics writer known for "Blade," "The New Teen Titans" and "Crisis on Infinite Earths"
Cherry Chevapravatdumrong – Writer and co-executive producer of Family Guy and The Orville
Barbara Hambly – Acclaimed science fiction & fantasy novelist and tie-in novelist ("Star Trek," "Star Wars")
Erin Maher & Kay Reindl – Co-Executive Producers, Swamp Thing; writers, The Twilight Zone, Millennium, Night Visions, Legend of the Seeker
Gillian Horvath – Television writer and producer, Beauty and the Beast, Primeval New World, Sanctuary, Highlander, Painkiller Jane
Blair Shedd – Illustrator for IDW's Doctor Who Tenth/Eleventh Doctor and Titan Comics Ninth Doctor issues
Sam Watts – Composer, The Sarah Jane Adventures
Bill Blair – Long-time actor and character performer; Guinness Book record holder for "most special effect make-up characters portrayed in a career"
Daniel Keys Moran – SF novelist, Star Wars tie-in writer
Julie & Shawna Benson – Writers/story editors, The 100
Dan Peck – Writer, Family Guy, The Cleveland Show
Darin Henry – Writer, Big Finish audio "The Game"; television writer/producer
JK Woodward – Comics illustrator; "Fallen Angel," "Star Trek," "Doctor Who"
Scott and David Tipton – IDW Comics "Star Trek: The Next Generation"
Craig Miller – Animation writer/producer, Pocket Dragon Adventures, Curious George, Majid
Bob Miller – Author, The Star Wars Historical Sourcebook: Volume One: 1971-1976
David Wise – Television & animation screenwriter, Star Trek: The Animated Series, Wonder Woman
Hayden Black – Goodnight Burbank
Trina Ray, Kim Steadman, Sarah Milkovich – NASA's Jet Propulsion Laboratory
Anita Sengupta – Virgin Hyperloop One
Larry Nemecek – Trekland, The Con of Wrath, Portal 47
Arne Starr – Actor, writer, illustrator
Keith Barnfather – Reeltime Pictures
Robert Napton – Legendary Comics, Image Comics