Only two days after our last guest update, we have another big guest announcement today — after attempts the past two years, we're happy to welcome Pearl Mackie to our 2020 lineup! Also, be sure to visit our partner website Convention Photo Shoots where you will find add-on packages including the Pearl Mackie Diamond Pass!
Pearl Mackie
"Bill Potts"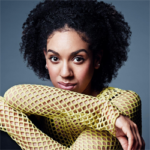 Pearl Mackie achieved worldwide fame in 2017 in her debut as the charming Bill Potts, the second companion of Peter Capaldi's Doctor, and appeared throughout Doctor Who's tenth series. Ms. Mackie received rave reviews from fans – and critics across the globe – playing the down-to-earth Bill, the series' first openly gay companion character, including her tour-de-force performances later in the season during the two-part finale and the subsequent Christmas special, both hers and Capaldi's final adventure "Twice Upon a Time." Mackie was also seen in the 2013 musical comedy Svengali, as Anne-Marie Frasier in the British television series Doctors, and extensively on stage including in "The Curious Incident of the Dog in the Night-Time". Ms. Mackie, a busy performer on stage and screen, has been unable to join us the past two years, having been previously announced… but now we're hoping the third time's (finally) the charm and that we can welcome her to Gallifrey One 2020 as a guest sponsored by Showmasters Events (she will be with us on Friday and Saturday).
THE PEARL MACKIE DIAMOND PASS IS NOW ON SALE at the Convention Photo Shoots website! This includes photos, autographs, a meet & greet event and more!
Anna-Louise Plowman
"Diana Goddard"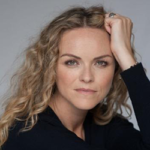 New Zealand actress Anna-Louise Plowman played Diana Goddard in the Doctor Who story "Dalek" opposite Christopher Eccleston in the first series in 2005, and is also well known to fans for playing the recurring villain Osiris on Stargate SG-1. She's also been featured as chamber maid Mrs. Hudson in the Starz pirate drama series Black Sails which also stars her husband, Toby Stephens; as Melinda MacLean in Cambridge Spies; and additionally in FairyTale: A True Story, Agatha Christie's Marple, Holby City, Father Brown, The Eichmann Show, Flick and New Tricks. Ms. Plowman will join us on Saturday, courtesy Showmasters Events.
Additional Packages Now On Sale
As always, we offer special, optional add-on packages for our sponsored guests. As noted above, the Pearl Mackie Diamond Pass is now on sale, as is the TARDIS Tag (as well as the previously announced Federation Tag) which include autographs, photos and more. Check them out at the Convention Photo Shoots website!
More news soon!