We're just over two months away from the start of The 31 Flavours of Gallifrey One in February, and we have four new guests to announce (as always, subject to any last minute professional commitments.)
Our partner site Convention Photo Shoots has new optional add-on items for sale today as well, including a Diamond Pass for Tosin Cole, photo ops and more!
Tosin Cole
"Ryan Sinclair"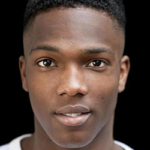 Tosin Cole currently plays companion Ryan Sinclair opposite Jodie Whittaker on Doctor Who. As the grandson of fellow companion Graham (played by Bradley Walsh), Cole was nominated for a Saturn Award for Best Performance by a Younger Actor. Cole began his on screen career with regular roles in The Cut and EastEnders: E20, and later played Neil Cooper in the UK soap Hollyoaks. Since then, he's appeared in Holby City, The Secrets, Lewis, Versailles and in films including Gone Too Far!, Second Coming starring Idris Elba, Burning Sands with Alfre Woodard, Unlocked directed by Michael Apted, and Star Wars: The Force Awakens as Resistance pilot Lt. Bastian. Series 12 of Doctor Who featuring Cole will be airing during this year's Gallifrey One convention (a first for us!) We are thrilled to welcome Tosin Cole to Gallifrey One on Friday and Saturday, in an appearance sponsored by Showmasters Events.
Anjli Mohindra
"Rani Chandra"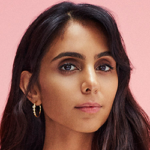 Anjli Mohindra played feisty investigator/student Rani Chandra on four seasons of The Sarah Jane Adventures, the Doctor Who spinoff series, to great acclaim, having previously taken roles in Doctors and Coronation Street. She has since appeared in Law & Order UK, Holby City, Beaver Falls, Casualty, Coming Up, The Missing, Cucumber, Cuffs and Midsomer Murders, among others, and more recently played DC Josie Chancellor in ITV's Dark Heart, Tara Lohia in BBC Four's The Dead Room, and Charlie in the CW's Legends of Tomorrow… and soon, as a guest star in the new season (Series 12) of Doctor Who. A guest at Gallifrey One in 2013, we are thrilled to welcome her back in an appearance sponsored by Showmasters Events.
Geoffrey Beevers
"The Master"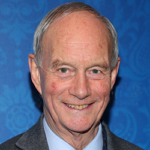 Geoffrey Beevers is known to Doctor Who fans for his long-running association with the character of The Master, first having played the villain in the Tom Baker serial "The Keeper of Traken" (as well as a cameo appearance as a UNIT soldier in the much earlier "The Ambassadors of Death") and later reprising the role in many installments of the Doctor Who audio range from Big Finish Productions. He's also appeared on stage, in film and on television since the 1960s in Doctors, The Tudors, Holby City, EastEnders, Bad Education, Casualty, The Bill, Poirot, The Jensen Code, Coronation Street, The Jewel in the Crown, Clash of the Titans, Curse of the Pink Panther, Victor/Victoria, Yes Prime Minister, War and Remembrance, and The Hitchhiker's Guide to the Galaxy among many others. Mr. Beevers joined us at one previous Gallifrey One convention, in 2007 alongside his late wife, the lovely Caroline John (who played companion Liz Shaw), and we are delighted to have him back courtesy Showmasters.
Rhianne Starbuck
"Sharon Davies"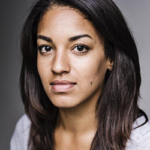 Rhianne Starbuck recently brought the character of Fourth Doctor companion Sharon Davies to life for Big Finish Productions, in an adaptation of the legendary Doctor Who comic series Doctor Who and the Star Beast. In addition to this role in the world of Doctor Who, she has appeared on stage in Asylum Monologues, Much Ado About Nothing, Enter, and Shrew's Who? You can also catch Rhianne in the well known British TV shows Emmerdale, Coronation Street, and Fresh Meat and can find her on Twitter at @RhianneStarbuck. She recently made her first North American appearance at our sister event ChicagoTARDIS 2019 and we're happy to welcome her courtesy our friends at Big Finish.
More guests and updates coming soon!