Over the past thirty one years, Gallifrey One has dedicated ourselves to both the community of fandom as well as some worthwhile charitable organizations, through the annual Bob May Memorial Charity Auction at our convention. We've supported a variety of different groups, from health and wellness charities to children's organizations, local animal sanctuaries and community support groups, veterans charities and retirement homes, education and anti-bullying organizations, and much more! Thanks to all of you, our attendees, who have both donated items for our auctions as well as bid on what's been offered, we've raised over $210,000… and we plan to continue that well into our future.
As last year was our convention's thirtieth anniversary, in 2020 we're also reaching another milestone: our fifteenth anniversary at the Marriott Los Angeles Airport Hotel. Gallifrey One is everything it is today because of the amazing relationship we have with our host facility… not just a place to hold the convention, but true partners that provide for us and take care of our attendees and our guests.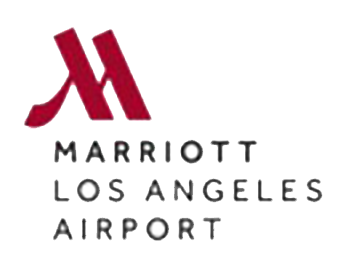 Every year the Marriott LAX holds internal fundraisers throughout the year to raise money for the Children's Miracle Network and Children's Hospital Los Angeles. One recurring fundraiser at the hotel is their "Friday Jeans Day" which allows their employees and associates to wear jeans with a $5 donation to CMN and CHLA.
More than 10 million kids enter a children's hospital like Children's Hospital Los Angeles across North America every year. To provide the best care for kids, children's hospitals rely on donations and community support, as Medicaid and insurance programs do not fully cover the cost of care. Since 1983, Children's Miracle Network Hospitals has helped fill those funding gaps by raising more than $7 billion, most of it $1 at a time through Miracle Balloon icon campaigns. Its various fundraising partners and programs support the nonprofit's mission to save and improve the lives of as many children as possible.
Children's Hospital Los Angeles is a nonprofit pediatric health care organization dedicated to creating hope and building healthier futures for children. Honored as the best children's hospital in California and among the top 10 in the nation, Children's Hospital is home to medical experts who have developed more than 350 pediatric specialty programs and services.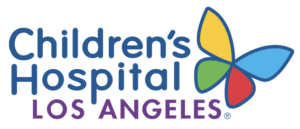 It is in that spirit of giving that our 2020 Bob May Memorial Charity Auction will be held in support of the Marriott's charities, specifically for Children's Hospital Los Angeles and the Childrens's Miracle Network. Our donation to the charity will be made through the Marriott LAX itself, and as a benefit, the hotel will allow all of its employees working during the Gallifrey One weekend to wear jeans on Friday to help us celebrate!
The annual charity auction will take place on Sunday, February 16 during the convention, starting at noon. On Friday and Saturday, our Auction Donation Room will be open taking merchandise donations that will be put up for auction; your contributions are welcome (see below). The Auction Donation Room has moved toward the back of the center hallway, opposite the rear door to the Dealers Room. In addition, we will once again be taking silent auction bids on merchandise throughout the weekend in this room.
Additionally, we will be holding a special cash raffle this year as well to benefit CHLA. As the hotel has been newly remodeled, the Marriott gifted us with several pristine swatches of the old and beloved carpet (these are samples that were never put on the floor). Drop by the Auction Donation Room to purchase tickets for the cash raffle. Tickets are $1 each; please note you must have exact change for the amount you are donating as we will not give any change back, so bring the exact amount for the number of tickets you want.
About the Bob May Memorial Charity Auction
Gallifrey One's annual charity auction, which takes place Sunday afternoon at each year's convention, is named in honor of our friend Bob May. Best known for playing the Robot on the 1960s television series Lost in Space, Bob was also part of our convention family — for over a decade, he was a mainstay at our convention as a programming guest, dealer, raconteur, and beloved auctioneer at our charity event. Since Bob's passing in 2009, and with the gracious and continuing support of Bob's family, the event has been perpetually dedicated to his memory, and the proceeds donated in his name.
As always, 100% of the proceeds of the Bob May Charity Auction goes directly to the year's target charity.
We Need Your Donations!
The Gallifrey One Bob May Charity Auction relies entirely upon donations of merchandise to auction for a good cause!
What are we looking for? In short: donations of science fiction, fantasy, comics, horror or genre related material, most especially Doctor Who and its spinoffs. This includes items from many different genres: a few examples include Torchwood, Star Wars, Star Trek, Marvel Cinematic Universe/Marvel Comics, DC Comics, Harry Potter, Hitchhiker's Guide to the Galaxy, Supernatural, Game of Thrones, The Expanse, Stranger Things, Westworld, The Orville, The 100, The Prisoner, Blake's 7, Outlander Buffy, Angel, Firefly, Stargate, Battlestar Galactica, Red Dwarf and the myriad comics-related TV shows and films; as well as anything related to science fiction film and television, SF/fantasy literature, comic books, or collectibles. Anything that has a tangential relationship to the SF/fantasy/horror genre which is in at least very good condition. Autographed photos, commemorative items, one-time prints, illustrations, etc. are also welcome. If you find it to be a valuable collectible, chances are good that others will, too. Just be sure: this is not a disposal service for items you wish to throw away!
If you have any questions, please feel free to email us.