Gallifrey One is delighted to welcome the following confirmed guests for our February 2018 convention, The 29 Voyages of Gallifrey One. As always, all appearances at Gallifrey One are subject to cancellation due to work commitments.
Steven Moffat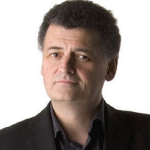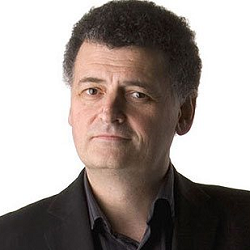 Emmy, BAFTA and Hugo Award-winning writer/producer Steven Moffat has served as Doctor Who's executive producer, principal writer and showrunner for the past six seasons. He's been responsible for the creation of the Eleventh and Twelfth Doctors, and the casting of both lead actors, Matt Smith and Peter Capaldi; has written over forty teleplays for the series since it returned in 2005; and is responsible for some of the show's most memorable characters, aliens and villains. Moffat's previous television work includes creating the series Press Gang and Coupling, as well as co-creating the popular Sherlock with Mark Gatiss, and penning the script for the 1999 Doctor Who/Comic Relief charity special, "The Curse of Fatal Death". His final contribution to Doctor Who (that we know of!) will be this December's Capaldi swan song, "Twice Upon a Time," airing on Christmas Day, before he hands off the reins to new incoming executive producer Chris Chibnall. A three-time Gallifrey One guest (whose last visit was ten years ago!) before he took over the series in 2009, we are thrilled to welcome Steven back to celebrate the end of the "Moffat Era" in an appearance co-sponsored between Gallifrey One and Showmasters Events.
Sylvester McCoy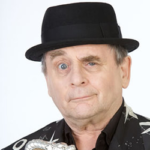 Sylvester McCoy has been known for nearly three decades as the Seventh Doctor in Doctor Who. Appearing in the program from 1987-1989 opposite Bonnie Langford and later Sophie Aldred, McCoy later reprised the role in the 1996 FOX Television/BBC Doctor Who TV movie co-production, where he successfully handed off the reigns to Paul McGann after a regeneration sequence. McCoy also returned to the Doctor Who fold in 1993 for the charity special "Dimensions in Time" and later reprised his role for Big Finish Productions' series of Doctor Who audios, alongside Langford and Aldred as well as additional companions including Lisa Bowerman and Philip Olivier. McCoy achieved worldwide fame as Radagast the Brown in Peter Jackson's The Hobbit series, and in addition to numerous film & TV appearances of late, he was most recently seen in the second season of the Netflix original Sense8. A previous four-time guest of honor of Gallifrey One, we are thrilled to welcome him back to our convention in 2018.
Matt Lucas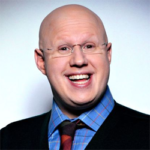 Writer, actor and comedian Matt Lucas has been a household name in Britain (and here in America) for many years due to his success in the TV series Little Britain alongside David Walliams (reprised in Little Britain USA). But of course, Lucas became best known to Doctor Who fans as Nardole beginning with 2015's Christmas special "The Husbands of River Song," then appearing in the following year's follow-up "The Return of Doctor Mysterio" before becoming a series regular alongside Peter Capaldi and Pearl Mackie for Series Ten. Lucas is also known for his portrayals of the scorekeeping baby Georgie Dawes in the comedy panel game Shooting Stars and both Tweedle Dum and Tweedle Dee in Alice in Wonderland and Alice Through the Looking Glass, as well as appearances in Shaun of the Dead, Bridesmaids, Paddington, Portlandia, Community and many other film & TV roles. We are delighted to welcome Mr. Lucas to Gallifrey One in 2018, for Saturday and Sunday only, in an appearance sponsored by Showmasters Events.
David Bradley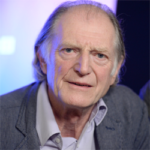 David Bradley is… the Doctor! First appearing in Doctor Who opposite Matt Smith in 2012's "Dinosaurs on a Spaceship," Bradley later became a beloved icon to fans with his portrayal of William Hartnell in 2013's Doctor Who 50th anniversary biopic An Adventure in Space and Time. But none of that prepared us for the (delightful) shock of seeing Bradley as the First Doctor himself in the closing moments of Series Ten's finale "The Doctor Falls," a role he will portray opposite Peter Capaldi in the latter's swansong episode "Twice Upon a Time" airing this December. Bradley is also well known to audiences as crotchety Argus Filch in the Harry Potter film series, as villainous Red Wedding instigator Walder Frey in Game of Thrones, as Abraham Setrakian in the FX series The Strain, and in an award-winning performance as Jack Marshall in Broadchurch, among numerous other television and film roles. We are excited to welcome Mr. Bradley to Gallifrey One 2018 for appearances on all three days, courtesy Showmasters Events.
Sophie Aldred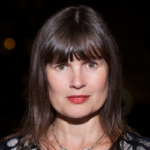 ​Actress Sophie Aldred joined Sylvester McCoy's seventh Doctor in 1987's Dragonfire and become the final companion of the classic Doctor Who series, accompanying him throughout his final two seasons, as the teenage orphan Dorothy "Ace" McShane, mysteriously transported halfway across the universe. Since then, Aldred has reprised her role alongside McCoy for Big Finish's long-running Doctor Who audio series. She has also remained active as a childrens television presenter and voice-over actress, and makes her fifth appearance at Gallifrey One courtesy Showmasters Events.
Camille Coduri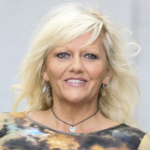 Camille Coduri recurred regularly in the first two series of the revived Doctor Who as Jackie Tyler, the sharp-witted and irascible mother of Billie Piper's Rose Tyler, and reprised her role in the Series 4 episode "Journey's End" and David Tennant's final story, "The End of Time." That's led to a newly announced appearance in the upcoming Doctor Who: The Ninth Doctor audio series from Big Finish. Ms. Coduri also participated in a Doctor Who-themed episode of The Weakest Link, and is known for appearances in Nuns on the Run, King Ralph, and Rumpole of the Bailey. Camille attended Gallifrey One 2012 as her first-ever North American appearance, and she returns for a second visit to L.A. in 2018 courtesy Showmasters Events.
​Noel Clarke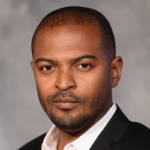 Noel Clarke appeared in sixteen episodes of Doctor Who beginning in 2005 as Mickey Smith, Rose Tyler's erstwhile boyfriend, as well as in Auf Wiedersehen Pet and as Sam Peel in three films he wrote and directed, Kidulthood, Adulthood and 2017's Brotherhood. He's also been seen in Star Trek: Into Darkness, Heartless, 4.3.2.1, the animated Saving Santa and the forthcoming I Kill Giants, as well as penned the Titan Comics series "The Troop". Noel was our very first guest from the new Doctor Who series in our first year in the Marriott in 2006, and we're thrilled to welcome him back courtesy Showmasters Events.
Wendy Padbury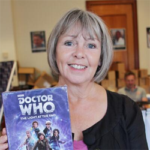 Celebrating her upcoming fiftieth anniversary of being part of the legacy of Doctor Who, we are thrilled to welcome back a special appearance by Wendy Padbury. The actress who brought the companion character Zoe Heriot to life opposite Patrick Troughton and Frazer Hines, Ms. Padbury's involvement with the program has continued to this day, as she has appeared in a variety of audio adventures from Big Finish Productions. Now retired from her second career as a theatrical agent and living in France, Wendy has appeared at three previous Gallifrey One conventions, and we are thrilled to welcome her back in 2018 to celebrate her contributions to the program.
Frazer Hines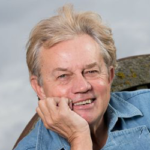 ​Frazer Hines – aka Jamie McCrimmon opposite Patrick Troughton's second Doctor – is not only as synonymous with Doctor Who as the Doctor himself, but returns for his unprecedented eleventh appearance at Gallifrey One, where he's become an annual tradition! Known for his work on Doctor Who as well as his long-running twenty-two-year role as Joe Sugden on the British soap Emmerdale (originally Emmerdale Farm), and his more recent appearances as Sir Fletcher Gordon on Outlander and in annual pantomimes and theatrical runs in the West End and all over Europe, Frazer has also been reprising his Jamie role for Big Finish on their many audio releases. Beloved by fans and beloved by us, it just wouldn't be Gallifrey One without him!
Terry Molloy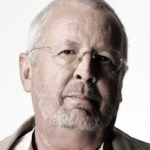 ​Terry Molloy took over the role of Dalek creator Davros in Doctor Who's "Resurrection of the Daleks," reprising the role in two subsequent stories, as well as appearing as a policeman in "Attack of of the Cybermen". In recent years, Molloy has reprised the role of Davros in the Big Finish Productions audio dramas Davros, The Juggernauts, Terror Firma, Masters of War, The Davros Mission and the four-part miniseries I, Davros, as well as in a 2005 stage production, The Trial of Davros. Molloy also took over the role of Stan Harvey in the ITV soap opera Crossroads, has appeared on BBC 7 opposite the late Nicholas Courtney in The Scarifyers audio series, and more recently in BBC Radio 4's The Archers. Molloy's last visit to L.A. was in 2015 and we're thrilled to have him back again.
Lisa Bowerman
​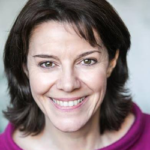 Lisa Bowerman plays the role of Bernice Summerfield, the first companion introduced to the mythos after the 1996 TV Movie, first in the New Adventures audios. Having appeared on screen in the final story of the classic Doctor Who series, "Survival," Bowerman took on the role of "Benny" when the character was introduced into the Big Finish series of audio adventures, appearing opposite Sylvester McCoy and Sophie Aldred as well as in her own long-running audio series, becoming a huge fan favorite at Doctor Who conventions and eventually moving into directing for the company as well. Besides continuing with her work in theatre and television, Bowerman is an accomplished photographer. Last with us in 2013, we're thrilled to welcome her back to Gallifrey One.
Murray Gold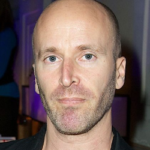 Murray Gold is the five-time BAFTA Award nominated musician who has been the composer for Doctor Who since it returned to the airwaves in 2005. With his work including Torchwood, Vanity Fair, Queer as Folk, Casanova, The Musketeers, Randall & Hopkirk (Deceased) and Cucumber, Gold's multiple Doctor Who opening theme scores and his memorable incidental music, including character motifs and set pieces, have been as much a part of the show's ongoing success as anything. His scores for each season have been released by BBC Music and he has performed at the BBC Proms; he's also won several awards for his radio plays Electricity (with Christopher Eccleston) and Kafka the Musical (with David Tennant). Murray will be in Los Angeles during the 2018 Gallifrey One convention, and he will be joining us for a very special live performance event on Saturday afternoon in our main hall, for which we will have details very soon. We are absolutely thrilled to welcome Murray Gold to his first and only Doctor Who convention appearance
Rona Munro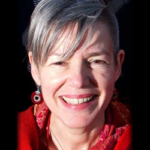 Writer Rona Munro is to date the only screenwriter to have penned episodes of both generations of Doctor Who: the final story of the original series, "Survival" starring Sylvester McCoy (which she also novelised), and this past season's "The Eaters of Light" starring Peter Capaldi. Munro is a successful playwright and screenwriter whose works include the award-winning 'Iron'; an adaptation of Richard Adams classic novel 'Watership Down'; the films 'Ladybird Ladybird' directed by Ken Loach, 'Oranges and Sunshine' directed by Jim Loach, and 'The James Plays trilogy' for the National Theatre of Scotland and National Theatre UK which headlined at the Edinburgh Festival in 2014 and then toured internationally. This is Ms. Munro's first-ever appearance at a convention in North America and we are delighted to welcome her to Los Angeles.
Andrew Cartmel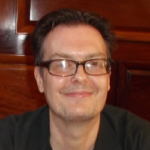 Andrew Cartmel script edited the final three seasons of the original Doctor Whoseries during the Sylvester McCoy era, making one of the most significant contributions to the show's mythos in its long history by redefining the Doctor (the backstory known to fans as the "Cartmel Masterplan"). He has written Doctor Who novels, audios and comics, as well as worked on Casualty and Dark Knight. A long-time friend of Gallifrey One, we are happy to welcome him back for a visit at our 2018 convention.
Miles Richardson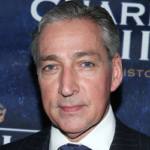 Miles Richardson is best known to Doctor Who fans as the voice of Cardinal Braxiatel – later Irving Braxiatel, owner of the Braxiatel Collection – in Big Finish's "Gallifrey" series as well as the audio adventures of Bernice Summerfield. Richardson has been a member of the Royal Shakespeare Company (including appearing on stage with Judi Dench) and has worked extensively in UK theatre and television and has provided his voice for over 100 films and video games. He was unable to join us last February for his first visit due to work commitments, so we're thrilled to be able to welcome him this coming February, courtesy Big Finish Productions.
Sarah Dollard
​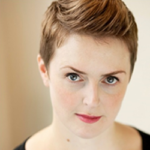 Australian screenwriter Sarah Dollard penned the script for the acclaimed "Face the Raven," the tenth episode of Series Nine of Doctor Who, the second of two female writers for the season, and has more recently returned to Doctor Who for the current tenth series, the period drama "Thin Ice". Dollard wrote for the popular series Neighbours and the childrens show The Saddle Club in Australia and moved to the UK in 2008, where she has worked on Merlin, Primeval, Being Human, The Game as well as her own romantic comedy series Cara Fi for Welsh broadcaster S4C. More recent work includes You, Me and the Apocalypse, The Halcyon, and Cuckoo Song, adapting the British Fantasy Award-winning novel. Her first ever convention appearance was at the Gallifrey One event in 2016, and we're thrilled to bring her back for a second visit!
Jamie Mathieson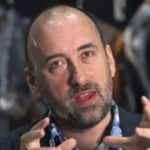 ​Jamie Matheison is a former stand-up comedian and now an accomplished television writer whose work includes four episodes of Doctor Who starring Peter Capaldi: Series Eight's "Mummy on the Orient Express" and "Flatline," Series Nine's "The Girl Who Died" (with Steven Moffat) and Series Ten's acclaimed "Oxygen". Matheison also four episodes of the UK series Being Human, as well as the third episode of Dirk Gently's Holistic Detective Agency and several episodes of Becoming Human, and wrote and produced the feature film Frequently Asked Questions About Time Travel and created the TV mini-series Tripped in 2015. We are glad to welcome Jamie back for his third visit to Gallifrey One.
Peter Harness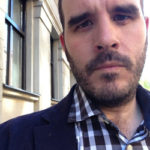 ​Playwright and screen writer Peter Harness made his Doctor Who debut as writer of the Series Eight story "Kill the Moon" for Peter Capaldi's Doctor; he then returned to pen the two-part "The Zygon Invasion" and "The Zygon Inversion" for Series Nine (the latter co-written with Steven Moffat); and most recently co-wrote the current series story "The Pyramid at the End of the World". Harness penned the third series of Wallander starring Kenneth Branagh as well as episodes of Jonathan Strange & Mr Norrell, and the feature film Is Anybody There? starring Michael Caine and David Morrissey for which he was nominated for a Writers Guild Award, as well as winning a Scottish BAFTA for an episode of Case Histories starring Jason Isaacs. His busy schedule prevented him from coming to Gallifrey One in the past, so we're anxiously looking forward to 2018 which will be his first convention appearance in North America!
Rachel Talalay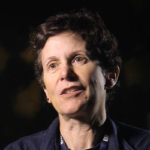 ​Rachel Talalay is a celebrated and successful producer and director who made her film directoral debut in 1991 on the final Nightmare on Elm Street film Freddy's Dead: The Final Nightmare. In addition to directing films such as Tank Girl and Ghost in the Machine, Rachel has become a prolific television director as well, including becoming Doctor Who's first female director in four years, helming the Series Eight two-part finale "Dark Water" and "Death in Heaven," Series Nine's acclaimed "Heaven Sent" and "Hell Bent," and the final two episodes of Series Ten, "World Enough and Time" and "The Doctor Falls". She's also directed episodes of Sherlock, The Flash, Supergirl, Reign, Legends of Tomorrow, Kyle XY, Boston Public, Ally MacBeal, Haven, Cold Case and The Dead Zone, and teaches film studies at the University of British Columbia in Vancouver, Canada. We welcomed Rachel to Gallifrey One in 2015 and are thrilled she is making a return visit.
Lawrence Gough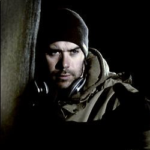 ​Director Lawrence Gough came to the world of Doctor Who with the 2016 short "Friend from the Future" which introduced Pearl Mackie as Bill; he quickly followed it up by directing the first two episodes of Series Ten, "The Pilot" and "Smile". Gough's career has included directing episodes of Snatch, The Aliens, Atlantis, Misfits, Hollyoaks, In Cold Blood and Maru, as well as writing, producing and editing a series of short films including Behind Closed Doors, The Replacement, The Chemist and Beating the Dog – not to mention, directing the 2009 horror film Salvage which starred Neve McIntosh! Gallifrey One 2018 will be Lawrence's first-ever North American convention appearance and we're looking forward to it!
Wayne Yip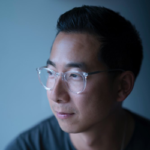 ​Wayne Yip began his career initially with music videos, then the short film Happy Birthday Grandad which won the BAFTA "60 Seconds of Fame" competition. Since then, he has gone on to direct the fourth series of Secret Diary of a Call Girl with Billie Piper, Misfits series three, Utopia, series three of Salem and Bravo's dark comedy Imposters. More recently, Yip directed two episodes of Class, "Detained" and "The Metaphysical Engine, or What Quill Did," before going on to direct two episodes of Series Ten of Doctor Who, "The Lie of the Land" and "The Empress of Mars" that air during the summer of 2017. We are delighted to welcome Wayne to his first-ever Doctor Who convention appearance.
Hayley Nebauer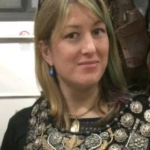 Hayley Nebauer is the principal costume designer on Doctor Who for Series Ten, debuting in the short "Friend from the Future" which introduced Pearl Mackie as Bill Potts and then costuming every episode from "The Pilot" through this Christmas's "Twice Upon a Time." Ms. Nebauer previously worked on the series The Musketeerswhich has aired on BBC America, as well as Our World War, UKIP: The First Hundred Days, All Things to All Men, and Cyberbully (with Maisie Williams). She also produced the film AIR which was an official selection at multiple international film festivals. We're delighted to welcome Hayley Nebauer to Gallifrey One 2018 to talk about her work costuming Doctor Who and her experiences in film and television.
Jessica Martin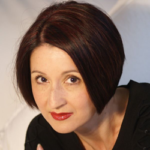 Actress Jessica Martin guest starred in the Doctor Who serial "The Greatest Show in the Galaxy" opposite Sylvester McCoy, and later voiced the Queen in "Voyage of the Damned" opposite David Tennant and starred in Big Finish's audio drama "Signs and Wonders"; she was also a regular on the series Spitting Image, and has an extensive theatre, voiceover and musical background, including a variety of one-woman shows in the West End. More recently, she has transitioned in the comics industry with her comic "It Girl" about silent film star Clara Bow; her first graphic novel Elsie Harris Picture Palace set in the 1930s British film industry was short listed in the Myriad First Graphic Novel Prize in 2014. This is Jessica's second visit to Gallifrey One.
Stephen Wyatt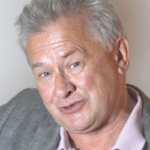 Stephen Wyatt is best known to Doctor Who fans as the author of two of the stories of the Sylvester McCoy era: "Paradise Towers," co-starring Bonnie Langford, and "The Greatest Show in the Galaxy" with Sophie Aldred. He's dramatized Dante's "The Divine Comedy" and wrote "The Shadow of Dorian Gray" for BBC Radio 4, and has written for the British stage, including his comedy "Told Look Younger". His book "So You Want to Write Radio Drama?" written in collaboration with Claire Grove was published in 2013. We're delighted to welcome Stephen for his first North American event.
Philip Martin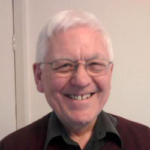 ​Screenwriter Philip Martin's work has included episodes of Z Cars, Gangsters, Tandoori Nights, Star Cops, Virtual Murder and Hetty Wainthropp Investigates, but he is best known to Doctor Who fans for writing the serials "Vengeance on Varos" and "The Trial of a Time Lord: Mindwarp" and creating the popular villain Sil (played by Nabil Shaban). He also penned "Mission to Magnus" for the aborted 23rd season, later novelizing it for Target Books, as well as the game book "Invasion of the Ormazoids" and, for Big Finish Productions, the audio adventures "The Creed of the Kromon" and "Antidote to Oblivion". We're thrilled to welcome Philip to his first-ever North American convention.
Mike Tucker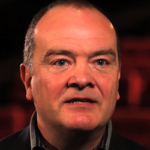 Mike Tucker's contributions to Doctor Who spans two eras, as both a visual effects assistant for the final season of the classic show with Sylvester McCoy, and as model unit supervisor on the new series beginning with Christopher Eccleston's tenure. Tucker's work with his team has earned him several BAFTA craft awards. Mike also penned the non-fiction book "Ace!" about his work in the late 80s with Sophie Aldred, and then became a prolific Doctor Who novelist for both Virgin and BBC Books; recently, "The Crawling Terror," was one of the first books to feature Capaldi's Doctor. A long-time friend of Gallifrey One, we're happy to have him back in 2018.
Mark Ayres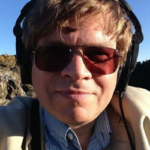 Musician Mark Ayres composed the memorable scores for three Doctor Who stories during the Sylvester McCoy era: "The Greatest Show in the Galaxy," "Ghost Light" and "The Curse of Fenric" as well as the charity piece "The Curse of Fatal Death". In addition, Ayres also composed music for the Myth Makers video series and the spinoff stories "Daemos Rising," "Shakedown" and "PRoBe". Mark's work has also been featured in films and television such as Casualty, The Innocent Sleep and Top of the Pops, and he worked extensively with the Doctor Who Restoration Team to restore archived sound recordings of Doctor Who stories; he's also a librarian of the BBC Radiophonic Workshop archive and has arranged numerous CD releases. Last with us in 2008, we're happy to welcome him back!
Chris Achilleos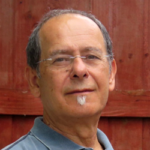 ​The work of painter and illustrator Chris Achilleos has been seen worldwide, from the long-time journal Heavy Metal to Radio Times to album covers for Whitesnake, book covers featuring Conan the Barbarian, and the illustrations for the rock opera The Once and Future King. In addition to several collections of his work, Doctor Who fans will know him best as illustrator of many Target book novelizations of the classic series, many of which are painted in retro and comic style. He also produced a limited edition print commemorating "The Five Doctors," covers for Doctor Who Magazine, and, for SFX Magazine, a poster commemorating the premiere airing of "Rose" in 2005. We are thrilled to welcome the legendary illustrator to Gallifrey One.
Phil Ford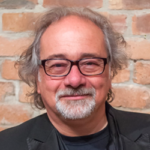 ​Longtime guest and friend of Gallifrey One, Phil Ford is an accomplished screenwriter and producer whose credits include co-writing "The Waters of Mars" with Russell T. Davies for David Tennant's Doctor, and the second episode of the eighth series, "Into the Dalek," starring Peter Capaldi (as well as the animated story "Dreamland"). Phil was also the former co-producer and head writer of The Sarah Jane Adventures, and more recently on Wizards vs. Aliens; he's also written for such series as Bad Girls, The Bill and Coronation Street. Phil makes his seventh visit to Gallifrey One.
Jenny Colgan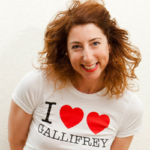 ​New York Times bestselling author Jenny Colgan has written numerous acclaimed novels including Little Beach Street Bakery, Christmas at Rosie Hopkins' Sweetshop, and Christmas at the Cupcake Café. A lifelong Doctor Who fan, her repetoire includes the Doctor Who novels Dark Horizons (featuring the Eleventh Doctor) and In the Blood (with the Tenth) published by BBC Books, the Big Finish audio stories Time Reaver featuring David Tennant and The Boundless Sea featuring Alex Kingston as River Song, as well as numerous short stories for the "Short Trips" line. We are thrilled to bring Ms. Colgan to L.A. for Gallifrey One next February.
Carrie Henn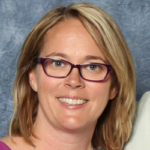 Carrie Henn is a former child actress whose memorable role as Newt in "Aliens" resonates with fans to this day; she won a Saturn Award in 1986 for the role, played opposite Sigourney Weaver. Ms. Henn later became a teacher, only returning to the science fiction community in recent years to reunite with her "Aliens" co-stars for press appearances. She is now due to star in the independent film "Triborn" and has now begun making convention appearances across the country, joins us as a special signing guest at Gallifrey One 2018.
Ricco Ross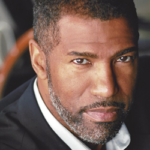 Ricco Ross played The Ringmaster in "The Greatest Show in the Galaxy," during the Sylvester McCoy era, and is also well known for playing Private Frost in James Cameron's film "Aliens". He also appeared in Babylon 5, Highlander, Bite Me, Westbeach, Jeeves and Wooster, and the films Death Wish 3, Spies Like Us, The Dirty Dozen: Next Mission, Gulliver's Travels, Mission Impossible, Fierce Creatures, Nate and the Colonel, and Hydra. Mr. Ross joined us for autographs two years ago and, with the direction our program is heading (focusing heavily on the Sylvester McCoy era), we're happy to welcome him back.
Chase Masterson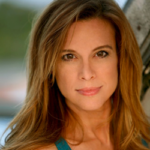 Chase Masterson has become a regular member of the Gallifrey One family, appearing every year since 2011. Best known to fans as Leeta from Star Trek: Deep Space Nine, it was through Gallifrey One that she met the Big Finish team and appeared in two Doctor Who audios as bounty hunter Vienna Salvatori before leading three seasons of "Vienna," a fourth of which is due in 2018. More recently, Chase has founded and led the Pop Culture Hero Coalition, an organization that advocates using stories from TV, film & comics to make a stand for real-life heroism over bullying, racism, misogyny, LGBTQ-bullying, cyber-bullying, and other forms of . We're always thrilled to have Chase join us; she'll be at the PCHC booth in the Dealers Room.
Dee Sadler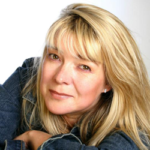 Actress Dee Sadler appeared in the Doctor Who story "The Greatest Show in the Galaxy" as Flower Child, and she will be returning to the Doctor Who fold for a Big Finish audio adventure featuring Colin Baker and Wendy Padbury. A long-time character actress in Britain known for her role as Tracy in "No Place Like Home," Ms. Sadler also appeared in "All Creatures Great and Small," "Peak Practice," "Ultraviolet" and "The Bill". We are happy to welcome her to Gallifrey One 2018.
Robert Shearman
​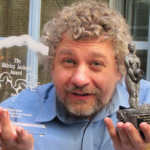 Playwright and screenwriter Robert Shearman has written many audio scripts for Big Finish Productions' Doctor Who stories, though he is perhaps best known for writing the television episode "Dalek," which was loosely based on his audio play "Jubilee," and the acclaimed "Deadline" as part of the Unbound series featuring Sir Derek Jacobi. His other works include The Chain Gang for BBC7, and the award-winning collections Love Songs for the Shy and Cynical and Everyone's Just So So Special. He was appointed resident dramatist at the Northcott Theatre in Exeter and has received several international awards for his theatrical work, including the Sunday Times Playwriting Award, the World Drama Trust Award and the Guinness Award for Ingenuity in association with the Royal National Theatre. A favorite guest of Gallifrey One in years past, Rob is returning to L.A. in February for a fresh visit and we're happy to have him back!
Simon Fraser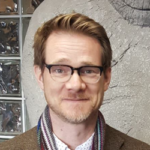 Simon Fraser is a well travelled, Scottish comics artist living in Brooklyn, New York. He's best known as the Co-Creator of "Nikolai Dante" with writer Robbie Morrison , for "2000AD," for whom he also drew 'Judge Dredd', 'Shimura' and 'The Family'. He also drew "Lux & Alby" for writer Martin Millar, 'Richard Matheson's HELLHOUSE' for IDW and created the 'Lilly Mackenzie Adventures' on ACT-I-VATE.com. More recently, Simon has been working on Titan's Doctor Who comics range, including covers for "The Twelfth Doctor" and illustrating "The Eleventh Doctor". We're pleased to welcome him to his first Gallifrey One event.
George Mann
​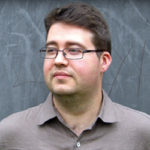 George Mann is the author of The Affinity Bridge, The Osiris Ritual and Ghosts of Manhattan, as well as numerous short stories and novellas. He has edited a number of anthologies including The Solaris Book of New Science Fiction, The Solaris Book of New Fantasy and a retrospective collection of Sexton Blake stories, Sexton Blake, Detective. George's Doctor Who work includes working on the Eleventh and Twelfth Doctor series for Titan Comics, two Time Hunter novellas for Telos Publishing, and several novels for BBC Books such as Engines of War with the War Doctor, and audio books including The House of Winter, The Memory of Winter and The Lost Planet. We are happy to welcome him to Gallifrey One for his first visit.
Cavan Scott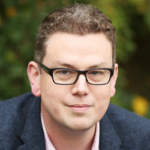 ​Bestselling author Cavan Scott has written for such popular series as Doctor Who, Tekken, Star Trek, Penguins of Madagascar, Skylanders, Adventure Time, Pathfinder, Angry Birds, LEGO DC Super Heroes, Judge Dredd, Blake's 7 and Warhammer 40,000. He is the writer of Titan Comics' Doctor Who: The Ninth Doctor and Vikings comics, the Adventure Park series from Badger Learning, and Star Wars: Adventures in Wild Space, one of the 2016 World Book Day titles. He's currently working with Titan and IDW on their respective Doctor Who and Star Trek comic series and his latest novel, Doctor Who: The Shining Man starring the Twelfth Doctor and Bill Potts was released in the UK in April. We're glad to welcome Cavan for his first visit!
Jon Davey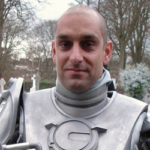 ​Jon Davey is a long-time background performer/artist and creature performer who has worked on Doctor Who since 2006, bringing to life such creations as the Judoon, Ood, Cybermen, Daleks, the Mire, Heavenly Host, Vigil, and the Whispermen. He has performed live at may events including "The Doctor Who Proms" and "Doctor Who Live" and "Doctor Who Symphonic Spectacular" in Australia and New Zealand, as well as showing his face as a UNIT soldier in Doctor Who and was seen in The Sarah Jane Adventures as the Shansheeth. Jon is also a photographer, video producer and cameraman who has worked with Radiohead and Scissor Sisters and commercials for Samsung, Waitrose and Orange. A popular convention guest for his insights, Jon joins us for his first Gallifrey One event.
John Dorney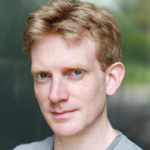 ​Writer and actor John Dorney has written, script-edited or acted in more than sixty of Big Finish's Doctor Who stories and spin-offs, as well as working on many other ranges such as The Omega Factor, The Avengers, Sapphire and Steel, and Survivors. His story Absent Friends won a BBC audio drama award in January 2017, and his plays The Red Lady and Iterations of I won the Scribe Award for audio. He won the BBC Show me the Funny and Sketch Factor competitions, and has written and performed for the National Theatre, The Royal Court Theatre, Soho Theatre and BBC Radio 4. This is John's first trip to a convention in North America.
Matt Fitton
​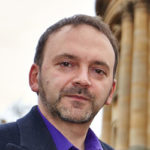 Matt Fitton is one of the most prolific writers working for Big Finish Productions today, with over three dozen Doctor Who adventures under his belt ranging from "Death Match" with Tom Baker, to "Black and White," "Signs and Wonders" and "Afterlife" with Sylvester McCoy, "The Wrong Doctors" and "The Seeds of War" with Colin Baker and "Equilibrium" with Peter Davison, plus multiple adventures in the Dark Eyes and Doom Coalition series with Paul McGann, and as both writer and script editor of installments of the series Charlotte Pollard, Torchwood, The Diary of River Song, UNIT: The New Series, Counter-Measures, The Companion Chronicles, The War Doctor with John Hurt, and "Technophobia" with David Tennant. We're thrilled to welcome Matt to Los Angeles for his first visit!
Paul Cornell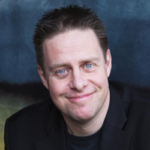 ​Writer Paul Cornell's credits including "Human Nature/The Family of Blood" and "Father's Day" from the Doctor Who series revival, a lengthy list of Doctor Who novels and audio plays which include the creation of the popular character Bernice Summerfield, as well as TV series such as his own CITV show Wavelength as well as Robin Hood, Primeval, Coronation Street and Casualty, and a list of comics for Marvel, DC, Vertigo and 2000AD on titles such as Captain Britain and MI-13, Young Avengers, Wolverine, Knight and Squire, Batman and Robin, Action Comics, Demon Knights, XTNCT, Pan-African Judges and Saucer Country. He's also written the novels Something More, British Summertime, London Falling and The Severed Streets and he penned Titan Publishing's Third Doctor comic series. We welcome Paul back for another visit.
Tony Lee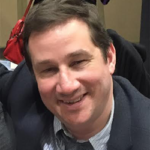 Comics writer, screenwriter and playwright Tony Lee has written for IDW's Doctor Who comics series, Big Finish's audio productions (for the Doctor Who, Bernice Summerfield and Dorian Grey series) and has written for publishers including Marvel Comics, Panini, DC Comics, Heavy Metal Magazine, Dynamite and Titan Comics, on licenses such as Spider-Man, Star Trek, Superboy and Battlestar Galactica among others. As well as writing novels for reluctant readers, Tony is now working in film and TV in the UK and US, recently writing for BBC One's Doctors series. Tony's a Gallifrey One regular and we're happy to welcome him back.
Christopher Jones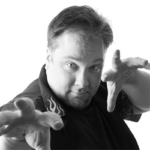 ​Christopher Jones was the artist on Doctor Who: The Third Doctor for Titan Comics, written by long-time Doctor Who writer Paul Cornell, and recently drew the SF graphic novel Also Known As written by Tony Lee & Andrew Nicholaou and colored by Charlie Kirchoff. Hes worked for DC, Marvel, Titan, Slave Labor Graphics, Image, Malibu, Caliber and many other comics companies, including as the regular series artist on Young Justice based on the Cartoon Network series. He's also a long-time Gallifrey One guest who has created some of our greatest designs (including this year's logo!), and were thrilled to have him back.
Richard Dinnick
​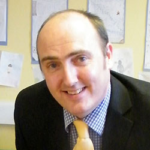 Screenwriter, novelist, and audio playwright Richard Dinnick is a long-time guest of Gallifrey One. He is the winner of the 2012 BBC Writersroom opportunity to create a new show and to write for TV on the BBC and wrote the CBeebies TV shows Tree Fu Tom. Dinnick has written prose, scripts and comics for many media properties including Stargate and Doctor Who, including writing on the Twelfth Doctor comic series from Titan, as well as adapting the Sherlock Holmes stories of Sir Arthur Conan Doyle – including The Hound of the Baskervilles – for CD release. His first novel Alien Adventures was published by BBC Children's Books in 2010 and he has since gone on to write books and short stories for Penguin UK, Titan Publishing, Black Library, Running Press and Snow Books; his latest book Doctor Who: Myths and Legends is due out in June.
Edward Russell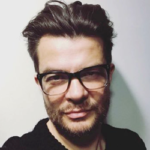 Edward Russell joined the Cardiff team in 2006 as Brand Manager for Doctor Who, including helping to devise Blue Peter Competitions, to working with BBC Children in Need's various charity events, including their annual telethon; he is also the liaison between BBC Worldwide and the programme makers and has been at the heart of the growth of fan-focused merchandise and events. More recently, Edward has managed all the Doctor Who book, magazine and comic output including novels, colouring books and factual guides, as well as photography on the show; he's also helped mastermind various special events including taking the show to Buckingham Palace and the enormous Doctor Who Festival in London to celebrate the 50th anniversary. We are happy to welcome Edward as part of our guest lineup for 2018.
Charlie Ross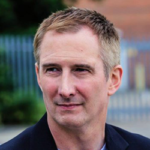 Writer, comedian and actor Charlie Ross hails from Glasgow and returns to Gallifrey One in 2018 as one of our masters of ceremonies. He wrote and staged four shows at the Edinburgh International Fringe Festival, including "Charlie's Angles" (2002) and "Carry on Camping" (2012). His first book, 'Smiles and Tribulations' was published in 2010. A self-confessed Doctor Who fan, Charlie has appeared on several Big Finish audio plays, and returns to Gallifrey One in 2018 after an absence of several years.
David Howe & Sam Stone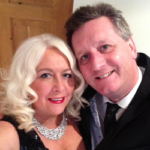 Friends of Gallifrey One David J. Howe and Sam Stone once again return to LA to participate in convention programming. David has been a cornerstone of Doctor Who publishing for decades, as a popular nonfiction writer and proprietor of Telos Publishing, while Sam Stone is one of today's most prolific gothic, horror and fantasy fiction novelists and short fiction writers, and co-writer of the Doctor Who anthology film "The White Witch of Devil's End". We are always thrilled to have them join us for Gallifrey One and welcome them back to Los Angeles for another visit.
Jason Haigh-Ellery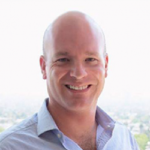 ​Long-time Gallifrey One guest and friend Jason Haigh-Ellery is the Managing Director of Big Finish Productions. He founded and owns the company. As well as attending regular production and company meetings and making crucial decisions about how the company runs, Jason also occasionally directs and is involved in the commissioning of new projects (such as Graceless and The Mervyn Stone Mysteries). He has also been responsible for many key, creative decisions in Big Finish (such as the casting of India Fisher and Sheridan Smith). Nick Briggs has described him as "the best boss you could ever wish for." Jason also produces theatre worldwide including Footloose and Never Forget, and work with Idina Menzel, New Boy, and Ladykillers.
Featured Program Participant Guests
In addition, we are always delighted to welcome our programming participant guests… writers, producers and more from the science fiction & fantasy, comics, gaming, science, television and film industries. Our program guests are all Doctor Who fans themselves, and join us to enjoy the convention as well as for panel discussions about their craft and their experience.
David Gerrold – Award winning science fiction writer and the author of "The Martian Child" and "The Trouble with Tribbles"
Jane Espenson – Acclaimed writer/producer for "Buffy," "Torchwood," "Game of Thrones," "Battlestar Galactica," "Once Upon a Time"
Marv Wolfman – Legendary comics writer known for "Blade," "The New Teen Titans" and "Crisis on Infinite Earths"
Cherry Chevapravatdumrong – Writer and co-executive producer of "Family Guy"
Javi Grillo-Marxuach – Writer and producer, "Lost," "Charmed," "The Middleman," "Law & Order: SVU"
Barbara Hambly – Acclaimed science fiction & fantasy novelist and tie-in novelist ("Star Trek," "Star Wars")
Naren Shankar – Television writer/producer on "The Expanse," "Star Trek," "Farscape," "The Outer Limits"
Daniel Keys Moran – Science fiction novelist, "The Tales of the Continuing Time" series
Karl Martin – Set designer, "Westworld," "The Mindy Project," "Avatar," "Medium," "Deadworld"
Erin Maher & Kay Reindl – Television writers, "The Twilight Zone," "Millennium," "Night Visions," "Legend of the Seeker"
Richard Starkings – Font designer and comic book letterer, editor and writer; "Elephantmen"
Deric Hughes – Television writer and producer, "The Flash," "Beauty and the Beast," "Warehouse 13"
Gillian Horvath – Television writer and producer, "Beauty and the Beast," "Primeval New World, "Sanctuary," "Highlander," "Painkiller Jane," "
JK Woodward – Comics illustrator; "Fallen Angel," "Star Trek," "Doctor Who"
Blair Shedd – Comics illustrator, IDW and Titan "Doctor Who"
David Tipton – IDW Comics "Star Trek: The Next Generation"
Hayden Black – Goodnight Burbank
Steve Roberts – Doctor Who Restoration Team
Trina Ray, Kim Steadman, Sarah Milkovich, Anita Sengupta, Scott Edgington – NASA's Jet Propulsion Laboratory
Kevin Grazier – Planetary physicist & technical consultant, writer of Hollyweird Science
Larry Nemecek – Trekland, The Con of Wrath, Portal 47
Arne Starr – Actor, writer, illustrator
Robert Napton – Legendary Comics, Image Comics
Travis Richey – Inspector Spacetime
James Kerwin – Star Trek Continues
Joseph Scrimshaw – Writer/comedian
Graeme Burk & Robert Smith? – Who is The Doctor?, Outside In, The Doctors Are In