We are thrilled to announce our first block of confirmed guests for our upcoming February 2022 convention, Gallifrey One: Thirty-Second to Midnight. As always, all guest appearances are subject to professional commitments as well as subject to change due to COVID-19 related issues, including possible impact of travel restrictions; please be mindful of that as we move forward with our planning during these interesting times!
Please note that tickets are still on sale! (Click here to purchase.) We've sold approximately 85% of the tickets available for 2022 and we expect sales to ramp up as we exit pandemic uncertainty, so get your tickets as soon as possible! (All the proceeds coming in from now on contribute to the guest budget, so you can expect even more with additional sales!) There are also still hotel rooms available at the Marriott LAX hotel, among others in the area.
Our special thanks to Showmasters Events (Paul Jones, Jason Joiner), Alien Entertainment (Gene Smith), Laurence Wreford, Howard Hayes, Matt Campbell, Keith Barnfather, Cutaway Comics (Gareth Kavanagh), Gary Russell and Jason Haigh-Ellery for their help with this first guest lineup!
Sylvester McCoy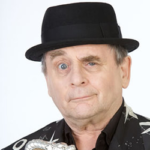 Sylvester McCoy has been known for nearly three decades as the Seventh Doctor in Doctor Who. Appearing in the program from 1987-1989 opposite Bonnie Langford and later Sophie Aldred, McCoy later reprised the role in the 1996 FOX Television/BBC Doctor Who TV movie co-production, where he successfully handed off the reigns to Paul McGann after a regeneration sequence. McCoy also returned to the Doctor Who fold in 1993 for the charity special "Dimensions in Time" and later reprised his role for Big Finish Productions' series of Doctor Who audios, alongside Langford and Aldred as well as additional companions including Lisa Bowerman and Philip Olivier. McCoy achieved worldwide fame as Radagast the Brown in Peter Jackson's The Hobbit series, and in recent years has maintained a busy career, including appearing in the Netflix series Sense8, Zapped, Thunderbirds are Go, Holby City, The Owners, Conjuring: The Book of the Dead and Lost at Christmas. Always one of our favorite convention guests (whose panels are an absolute riot), we are thrilled to welcome him back to Gallifrey One for his seventh appearance, courtesy Showmasters Events.
Sacha Dhawan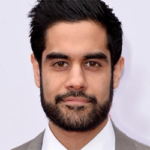 Sacha Dhawan received widespread acclaim as the latest incarnation of the Doctor's archnemesis, the Master, appearing in four episodes of the 2020 series of Doctor Who opposite Jodie Whittaker, with whom he also appeared in Wired in 2008. Previously, Dhawan portrayed director Waris Hussein in the Doctor Who docudrama An Adventure in Space and Time from during the program's fiftieth anniversary. Dhawan appeared in two series of the children's show Out of Sight and was part of the cast of the NBC sitcom Outsourced as well as the UK series Mr. Selfridge and In the Club. He's additionally been seen in the films The History Boys, The Mystery of Edwin Drood, The Boy with the Topknot and After Earth, and the television series Last Tango in Halifax, 24: Live Another Day, Not Safe for Work, Dracula, EastEenders, Altogether Now, City Centra, Weirdsister College, and The Last Train. He played the role of Davos, a.k.a. the Steel Serpent, in the Netflix drama series Marvel's Iron Fist, and recently starred as Count Orlo in Hulu's period drama The Great. We are thrilled to welcome him to his first North American convention appearance, courtesy Showmasters Events.
Sophie Aldred
​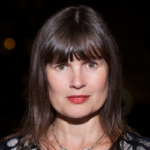 Sophie Aldred joined Sylvester McCoy's seventh Doctor in 1987's Dragonfire and become the final companion of the classic Doctor Who series, accompanying him throughout his final two seasons, as the teenage orphan Dorothy "Ace" McShane, mysteriously transported halfway across the universe. Since then, Aldred has reprised her role alongside McCoy for many installments of Big Finish's long-running Doctor Who audio series, and has become one of Doctor Who fandom's most beloved convention guests. In recent years, she's appeared in the series Gentrification and Tiny & Crew, as well as voicing multiple characters in the animated Peter Rabbit, while remaining active as a children's television presenter and voice-over actress. In 2019, she appeared as Mistress Na alongside Nabil Shaban and Christopher Ryan in the award-winning Reeltime Pictures film Sil and the Devil Seeds of Arodor. Sophie makes her sixth appearance at Gallifrey One in 2022, courtesy Showmasters Events.
Frazer Hines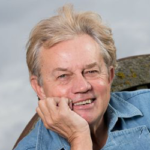 Frazer Hines – aka Jamie McCrimmon opposite Patrick Troughton's second Doctor – is not only as synonymous with Doctor Who as the Doctor himself, but returns for his unprecedented fourteenth appearance at Gallifrey One, where he's become an annual tradition (every year since 2009!) Known for his work on Doctor Who as well as his long-running twenty-two-year role as Joe Sugden on the British soap Emmerdale (originally Emmerdale Farm), and his more recent appearances as Sir Fletcher Gordon on Outlander and in annual pantomimes and theatrical runs in the West End and all over Europe, Frazer has also been reprising his Jamie role for Big Finish on their many audio releases. Recently he's had a cameo in the film Blood Coral and stars in the award-winning Sundown with Caitlin Blackwood; he's currently filming Lost at Christmas with Sylvester McCoy. Beloved by fans and beloved by us, it just wouldn't be Gallifrey One without him!
Sophia Myles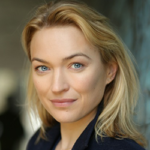 Sophia Myles stole the hearts of Doctor Who fans for portraying the Madame de Pompadour in Steven Moffat's "The Girl in the Fireplace" in 2006. Winner of a BAFTA for Best Actress for her role as Kate in Hallam Foe, she has also won several other awards at various film festivals across the world for Two Words and November 1st. She has appeared in Mansfield Park, From Hell, The Abduction Club, as Erika in Underworld and Underworld: Evolution, as Lady Penelope Creighton-Ward in Thunderbirds, Isolde in Tristan & Isolde with James Franco, Dary in Transformers: Age of Extinction, and Freya in Outlander. Her TV appearances include roles in Close and True, Heartbeat, Foyle's War, Agatha Christie's Marple, Extras, as well as continuing roles including playing Beth Turner in Moonlight, as Beth Bailey in Spooks, Lady Katherine in Our Zoo, and Rebecca Bishop in AMC's A Discovery of Witches. In 2020 she reprised her Doctor Who role in a minisode sequel written by Steven Moffat on YouTube, and she is set to star in the film Decrypted in 2021. We are delighted to welcome Ms. Myles to Gallifrey One in an appearance sponsored by Alien Entertainment.
Nabil Shaban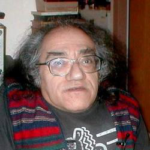 Nabil Shaban is best known to Doctor Who fans for playing the greedy reptilian company man Sil, who appeared in "Vengeance on Varos" and parts 5-8 of "The Trial of a Time Lord" ("Mindwarp") opposite Colin Baker and Nicola Bryant. He later returned to the role for Big Finish Productions' audios "Mission to Magnus" (under their "Lost Stories" banner) and "Antidote to Oblivion," before returning to the role in Reeltime Pictures' award-winning film Sil and the Devil Seeds of Arodor with Sophie Aldred. Mr. Shaban is the co-founder of the Graeae Theatre Company, which promotes the work of performers with disabilities. He has remained active in film, appearing in Born of Fire, City of Joy, Derek Jarman's Wittgenstein, Gaias børn and Children of Men, and in theatre, appearing in Ibsen's Emperor and Galilean and Bertolt Brecht's Threepenny Opera. He wrote and performed his one actor play about John Lennon's killer, "I am the Walrus", in 2001, and his anti-euthanasia play "The First To Go" premièred in May 2008, produced by Edinburgh's Benchtours Theatre Company in association with Sirius Pictures. He has also written and directed several films and TV shows such as The Alien who lived in the Sheds and Morticia. His published books include The Ripper Code and Diary of the Absurd. We are thrilled to finally welcome him to Gallifrey One, with the support of Reeltime Pictures.
Annette Badland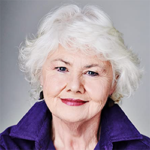 Annette Badland is best known to Doctor Who fans as Cardiff mayor Margaret Blaine… or more accurately, Blon Fel-Fotch Pasameer-Day Slitheen, during the first season of the show's revival in 2005. A popular and hugely prolific actress in series on both sides of the Atlantic, she's been a regular or recurring performer in Bergerac, The Worst Witch, Doctors, Cutting It, Coronation Street, EastEnders, The Sparticle Mystery, as well as appearing as Ursula Crowe in Russell T. Davies & Phil Ford's Wizards vs Aliens, as Mrs. Fitzgibbons in the first season of the Starz period drama Outlander, and as Hazel Woolley in The Archers. Her first film role was in Terry Gilliam's Jabberwocky and other film roles include Beautiful People, Mrs. Caldicott's Cabbage War, Tim Burton's Charlie and the Chocolate Factory, The Baker, and Valiant. Most recently, she appeared as Dr. Margaret Megarty in series four of Netflix's The Crown, and in a recurring role as Mae the landlady in the Apple TV+ series Ted Lasso starring Jason Sudeikis. Ms. Badland joins us for her second Gallifrey One appearance (the last time, eight years ago in 2014!); our special thanks to Howard Hayes & Matthew Campbell for their support bringing her back this year.
Stephen Gallagher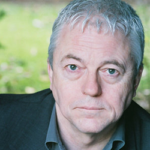 Novelist and screenwriter Stephen Gallagher is a Stoker and World Fantasy Award nominee, and a winner of British Fantasy and International Horror Guild Awards for his short fiction. He is well known to Doctor Who fans for writing two beloved episodes of the original series, "Warriors' Gate" with Tom Baker and "Terminus" with Peter Davison (both stories he later novelized for Target Books under the name John Lydecker). More recently, his aborted Doctor Who screenplay "Nightmare Country" was adapted by Big Finish Productions for their Lost Stories series starring Peter Davison. His novels include Chimera, Oktober, Valley of Lights, Nightmare, with Angel, The Kingdom of Bones, The Bedlam Detective, and The Authentic William James. In his native England he's adapted and created hour-long and feature-length thrillers and crime dramas; in the US he was lead writer on NBC's Crusoe, creator of CBS Television's Eleventh Hour, and Co-Executive Producer on ABC's The Forgotten. His recent screen credits include an award-winning Silent Witness and Stan Lee's Lucky Man. We are delighted to welcome Stephen to L.A., and thank Cutaway Comics for assisting us with this opportunity.
India Fisher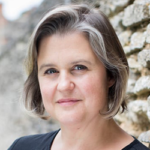 India Fisher is the voice behind Charlotte "Charley" Pollard, the Edwardian orphan and adventuress and one of Big Finish Productions' most popular original Doctor Who creations, companion to both Paul McGann and Colin Baker's Doctors. So popular was the character of Charley, in fact, that she more recently has starred in her own series of audios, Charlotte Pollard. Beyond Doctor Who, India Fisher is one of Britain's most well-known voiceover actors, as she has served as the narrator of BBC One's cooking show MasterChef since 2005. She also appeared as Lora Mezin in the Blake's 7 audio revival from B7 Productions, has appeared in the television series Dead Ringers and voiced Sophia Winchell in the webcast series Ghosts of Albion; she's even been the voice of NatWest Bank. We are always delighted to see India at Gallifrey One, and she returns for her fifth appearance in 2022, courtesy Big Finish Productions.
Conrad Westmaas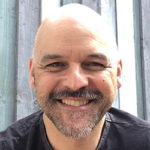 Conrad Westmaas is best known to Doctor Who fans as C'rizz, the Eutermesan wanderer in an alternate universe visited by the Eighth Doctor (Paul McGann) and Charley Pollard (India Fisher) in the Big Finish Productions monthly adventures range from 2003 to 2007, joining in "The Creed of the Kromon" and departing the TARDIS in "Absolution." For the audio team he also played many guest roles including Tarpov in "Omega," the Nekkistani Emperor in "Gallifrey: Imperiatrix," Prime Usher Antonin in "Gallifrey: Series IV," Damus in "Her Final Flight," Thon in "Living Legend," ST58 in "Iris Wildthyme and the Claws of Santa," Hardy in "Bernice Summerfield: The Heart's Desire," and the Cat in "Zagreus". He also worked as an assistant editor for Doctor Who Magazine. Outside the TARDIS, he was also seen in The Secret Diary of a Call Girl alongside Billie Piper. Conrad is delighted to be joining Gallifrey One for his first-ever US convention and we're thrilled to have him.
Sadie Miller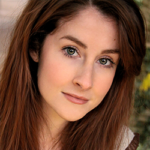 Sadie Miller made her television debut as Penny, the on-screen daughter of Minnie Driver's character, Sally, in the BBC Screen One film Royal Celebration at only eight years old. Since then, the daughter of the late, beloved Doctor Who actress Elisabeth Sladen (and Sladen's husband, actor Brian Miller) has appeared alongside her mother in the retrospective documentary Doctor Who: Thirty Years in the TARDIS (1993), and as Natalie Redfern in both series of Sarah Jane Smith for Big Finish Productions in 2002. She's written several monologues for her mother on the audio, The Actor Speaks, as well as several short stories, novellas, novels, and poems for several magazines. In April 2016, she published her debut novel as the first book of the second series of the Lethbridge-Stewart novels, Moon Blink, under the publishing house Candy Jar Books. Sadie recently took over her mother's role of Sarah Jane Smith for the Doctor Who audio dramas, opposite both Tom Baker and Tim Treloar (who currently plays the Third Doctor). We welcome Sadie to her first visit to Gallifrey One, courtesy Big Finish Productions.
Christopher Naylor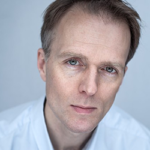 Christopher Naylor trained at the London Academy of Music and Dramatic Art (LAMDA) and he has worked extensively in theatre, television and radio, as well as poetry recitals. His recent theatre work includes the UK/International tour of War Horse (National Theatre), The Woman In Black (West End, London), The Importance of Being Earnest (Theatre Royal, York), Hay Fever (UK Tour), Blue/Orange (New Vic Theatre, Stoke), and the Middlemarch trilogy at the Orange Tree Theatre. On TV: The Alienist for TNT/Paramount and The Crown (Netflix), and he appears in the feature film Benediction, directed by Terence Davies. Making regular appearances as guest characters in the Big Finish Productions Doctor Who audio line, as well as other Big Finish series since 2016, he recently revived the role of Harry Sullivan, companion to the Fourth Doctor originated in the 1970s by Ian Marter, opposite Tom Baker and Sadie Miller for the Fourth Doctor Adventures line. Off stage, Christopher is a busy artist. This is his first convention appearance in North America, sponsored by Big Finish Productions.
Roberta Ingranata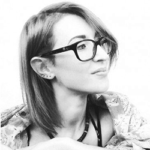 Roberta Ingranata is an Italian comic book artist who has worked as an interior artist for European publishers including Delos Books and Star Comics, and as a colorist for Bonelli, Astorina, Egmont and Mondadori, and Disney. In 2014, she began providing art for American comics including Zenescope Entertainment's Robyn Hood and Margins Publishing's Vampire Emmy and the Garbage Girl and Anonymously Yours, as well as additional works for Voluntary. In 2016, Ingranata became the artist of the Witchblade relaunch at Image Comics. Most recently, she has been the regular artist on Titan Comics' Doctor Who: The Thirteenth Doctor line, alongside writes Jody Houser and colorist Enrica Eren Angiolini, as well as "Defender of the Daleks" from the Time Lord Victorious series, and "The Master Plan" on the Doctor Who: Missy series. She also provides cover art for Titan Comics, Valiant Entertainment, Top Cow Productions, and Lion Forge Comics. This will be her first visit to Gallifrey One.
Jody Houser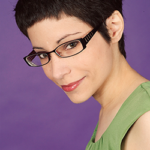 Jody Houser is the creator behind the webcomic Cupcake POW! which launched in 2010, and has written Faith for Valiant Comics, Max Ride: Ultimate Flight and Agent May for Marvel, and Orphan Black for IDW. She has been a contributing writer to numerous comic anthologies including Avengers: No More Bullying, Amazing Spider-Man: Renew Your Vows, Vertigo CMYK: Magenta, both Womanthology series, and Star Wars: Rogue One. More recently, Jody has been the principal writer for Titan Comics' Doctor Who series, including the Road to the Thirteenth Doctor arc, the Time Lord Victorious and Thirteenth Doctor comics, and currently on the ongoing main-title Doctor Who series and the Missy miniseries. We are always thrilled to see Jody and welcome her back for her fourth visit.
Lisa McMullin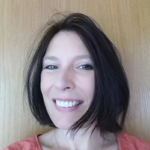 Lisa McMullin is a Doctor Who obsessive and screenwriter who also writes audio drama for Big Finish Productions. She has written across various Doctor Whoniverses including Gallifrey: Time War, UNIT, Torchwood, Rose Tyler: The Dimension Cannon, The Fourth Doctor Adventures, Eighth Doctor: Time War, Missy, Tenth Doctor: Out of Time, The War Master, Eighth of March, The Paternoster Gang, The Robots, and Stranded. (Plus some very exciting things that haven't been announced yet so she can't say!) Outside of the world of Big Finish, Lisa writes on a variety of BBC television shows and also has original dramas in development in the UK and US, and in April 2021, she was announced as one of the cohorts of the BBC Studios Writers Workshop, which "aims to find and develop the next generation of UK drama series creators and gives them the chance to develop their own original series." We're thrilled to welcome her back for a return visit, and you can follow Lisa on Twitter: @lisamcmullin
Gary Russell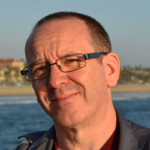 In a previous life, Gary Russell was once an editor of Doctor Who Magazine, and also wrote a number of Doctor Who novels, comics and non-fiction books. In 1997 he and Jason Haigh-Ellery set up Big Finish Productions, to create brand new audio adventures for the Doctor. After producing over 100 different releases, he left the company and moved to Cardiff to begin working on the show itself, as a script editor, and did the same job on Torchwood and The Sarah Jane Adventures. After a three-year exile to Australia, producing Prisoner Zero (an animated sci fi series most recently shown on Netflix) he returned to Cardiff in 2016 and since then has been overseeing the turning of old Doctor Who soundtracks into shiny new animations.
Mark Corden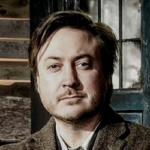 Mark Corden worked as 2nd Assistant Director on Doctor Who Series 12 and the 2021 special. He was responsible for looking after the cast and hiring the monsters and supporting artists for the show. Being a life-long fan, Mark took the opportunity to make a cameo as Omega, seen stood next to Tecteun and Rassilon in a flashback to early Gallifrey for the story 'The Timeless Children'. He may also hold the record for casting the most ever Doctors, if you count all the children seen in the episode… Mark's recent credits include the movie Benediction, co-starring Peter Capaldi, and TV series The Long Call, both produced after COVID-19 struck. He has co-written & directed the short film Keep Breathing, which picked up multiple awards including Best Screenplay & Best Short Film on the festival circuit.
Tony Lee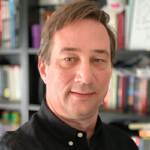 Comics writer, novelist, screenwriter and playwright Tony Lee has written for Doctor Who in both comics and audio productions, and over the years has written for publishers and broadcasters including Marvel, DC Comics, Heavy Metal Magazine, BBC One, ITV, Amazon / Audible, Big Finish and Titan Comics on licenses such as Spider-Man, Star Trek, Superboy, Robin of Sherwood, Bernice Summerfield , Sherlock Holmes, Dorian Grey, Doctors and Battlestar Galactica among others. As well as writing novels for reluctant readers, Tony is now working in film and TV in the UK and US, and has recently started a bestselling series of procedural crime novels under the pen name Jack Gatland. Tony's a Gallifrey One regular and we're happy to welcome him back.
Rob Ritchie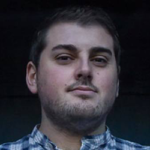 Rob Ritchie is an animator and graphic designer, best known for his work on the BBC Doctor Who missing episode animations. Rob began his career by recreating the iconic Dad's Army title sequence for the missing story "A Stripe for Frazer." He was then approached to create a proof of concept animation which would lead to the commission of the lost Doctor Who serial The Power of the Daleks. Since then, Rob has worked as a 3D Animator and Compositor on Shada, The Macra Terror, The Faceless Ones as well as producing the 10 minute cutdown animation of The Wheel in Space Part One. Occasionally Rob also contributes to the Blu-Ray season collection sets, having provided new VFX options for Planet of the Daleks and the special edition of Terror of the Vervoids. You can follow Rob on Twitter: @Robritchie409

Martin Geraghty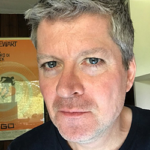 Martin Geraghty has been one of the regular artists on Doctor Who Magazine's long-running comic strip for nearly three decades, having started his association in the 1993 Summer Special, and was the main artist on the Eighth Doctor run of stories. His association on the magazine led to him being approached in 2015 to do character design work on an animation of a lost Dad's Army TV episode before then joining the team that recreated the classic Doctor Who serials "Power of the Daleks," "The Macra Terror," "Shada" and "The Faceless Ones" as animated features for the BBC. He is currently working with Cutaway Comics on their range of titles based on the expanded Doctor Who universe. We're happy to welcome Martin to his first Gallifrey One event.

David & Samantha Lee Howe
Long-time f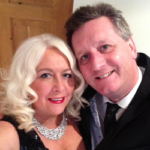 riends of Gallifrey One, David J. Howe and Samantha Lee Howe, once again return to L.A. to participate in convention programming as well as join us in the Dealers Room. David has been a cornerstone of Doctor Who publishing for decades, both as a popular nonfiction writer and proprietor of Telos Publishing, while Sam first made a name for herself as a prolific gothic, horror and fantasy fiction novelist, and co-writer with David of the Doctor Who anthology film The White Witch of Devil's End. She has now found great success writing under her real name – Samantha Lee Howe – with her debut thriller The Stranger In Our Bed. We are always thrilled to have them join us for Gallifrey One and welcome them back to Los Angeles for another visit.
Keith Barnfather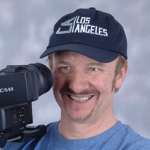 Keith Barnfather worked at the BBC and Channel 4 in the UK before forming the documentary film company Reeltime Pictures in 1984. As well as films, documentaries and business TV, he's probably best known for CultTV and Doctor Who output – from the legendary Myth Makers interview series to dramas like Downtime and The White Witch of Devil's End. Most recently, his film Sil and the Devil Seeds of Arodor, starring Gallifrey One 2022 guests Sophie Aldred and Nabil Shaban, has won rave reviews with both fans and critics alike, and garnered nearly 100 awards at film festivals worldwide. A long-time friend of Gallifrey One, Keith is returning to us in 2022 to help us celebrate the film's extraordinary success!
Jason Haigh-Ellery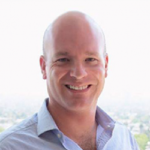 Long-time Gallifrey One guest and friend Jason Haigh-Ellery is the Managing Director of Big Finish Productions, which recently won a Guinness Book record for "longest running science fiction audio play series." Jason co-founded and owns the company. As well as attending regular production and company meetings and making crucial decisions about how the company runs, Jason also occasionally directs and is involved in the commissioning of new projects (such as Graceless and The Mervyn Stone Mysteries). He has also been responsible for many key, creative decisions in Big Finish (such as the casting of India Fisher and Sheridan Smith). Nick Briggs has described him as "the best boss you could ever wish for." Jason also produces theatre worldwide including Footloose and Never Forget, and work with Idina Menzel, New Boy, and Ladykillers.
Our guest announcement banner on the front page of this website today was inspired by the Big Finish Productions cover for "The Rapture" designed by Clayton Hickman.