Summer is officially here, and we've got a few updates for next February's Gallifrey One: Thirty Second to Midnight… read on!
Jo Martin at Gallifrey One 2022
It's with great pleasure that we can now announce that JO MARTIN will be joining us next February as a confirmed guest, for her very first Doctor Who convention appearance in North America!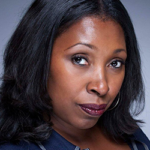 Jo Martin became an immediately beloved part of Doctor Who mythology when she appeared as Ruth Clayton in series 12's "Fugitive of the Judoon" opposite Jodie Whittaker… a woman who was, in fact, a previously unknown incarnation of the Doctor herself! As the landmark first Doctor of color to be shown in the long-running series, she also appeared in the season finale "The Timeless Children." Martin has an extensive career in film and television, including appearances in the films Batman Begins, For Queen and Country, The Murder of Stephen Lawrence, 100 Streets, Blue Story, Been So Long and Deadmeat, and on television in The Brittas Empire, The Real McCoy, Chef!, The Bill, Casualty, Doctors, Loose Women, Stupid!, EastEnders, Holby City, Fleabag, In the Long Run, Jonathan Creek, Wizards vs Aliens and as Natalie Crouch in The Crouches. Martin also appeared in the first installment of Talawa Theatre Company's Tales from the Front Line to great acclaim.
We are thrilled to welcome Ms. Martin to the 2022 Gallifrey One convention, in cooperation with our friends at Showmasters Events! Meanwhile, we'll have many more guests to announce in the weeks and months to come…
Discussion Panel Submissions Now Open
We're happy to announce that the online form for your submissions of ideas for the Gallifrey One 2022 Discussion Panel program track is now online, at the link below. The deadline for discussion panel submissions is September 30, 2021, so get your submission(s) in soon!
Gallifrey One's discussion panel track is one of the highlights of the convention: a full track of discussion events led by and conducted amongst our attendees, on a wide variety of topics, from Doctor Who to science fiction television and film, literature, gaming, comics, animation, cosplay and fandom. (Often times, some of our professional guests participate on them, too!) As always, we are looking for ideas and topics for discussions that can be led by a panel of your fellow attendees, and enjoyed by anyone wishing to attend; this is not a call for solo events, or for guest-related presentations, which are all handled internally. Anyone submitting an idea may also put themselves up as a possible panelist or moderator (though it's not guaranteed). As always, any attendee participating must already have a convention ticket; we do not offer complementary admission for any programming.
We will have a separate call for panelists after the list of discussion panels, likely to be published on our website this October; this call is only for ideas for program panels. (We are returning to the original process for staffing our panels, not what we did for our last convention in 2020!)
Gallifrey One 2022 Discussion Panel Submission Form
Meanwhile, we're also happy to announce that we will once again be holding our annual TARDIS Talks academic symposium, a series of short lectures by convention attendees on a variety of Doctor Who related topics, selected by our colleagues Paul Booth and Joy Piedmont and presented on one of the two main afternoons of the convention. If you are interested in contributing to this symposium, please contact us directly by email (do NOT use the submission form above) and we'll put you in touch with the academic team.
Art Show Reservations Open July 15
Gallifrey One's 2022 Art Show will be opening on July 15, 2021 for space reservations.
For the first time, we will be taking Art Show reservations entirely electronically (no paper forms needing to be mailed in), with the form for reservations going online that day. The complete rules and regulations of our 2022 Art Show will be posted on the Art Show page about a week or so before the July 15 date (for those of you who have the rules from prior years, they're pretty much the same for 2022).
Dealers Room Update
The Dealers Room at Gallifrey One is at the heart of our convention. Our Dealers Room contains all the latest Doctor Who and media & merchandise collectibles, such as DVDs & CDs, books and magazines, plus costuming gear, science fiction books, videos and audios, movie posters, jewelry, buttons, collectible cards, media memorabilia, Girl Scout Cookies from a local troop, and so much more! Our convention registration grants you full access to the Dealers Room for the entire weekend (we do not sell a separate "dealers room only" admission, sorry.)
The Gallifrey One Dealers Room will be opening up earlier than in prior years: on Friday at 10:00am for your shopping convenience (an hour earlier than main stage programming starts!) Our hours of operation are 10:00am to 6:00pm Friday and Saturday, and 10:00am to 4:00pm Sunday.
We are also pleased to announce that nearly all of our 2020 vendors are returning to our 2022 Dealers Room! We're happy to welcome the following confirmed vendors for 2022:
Alien Entertainment/Doctorwhostore.com
Showmasters Events
The Who Shop UK
Mike's Comics & Stuff
Holzheimers Distribution
A Wrinkle in Time
Telos Publishing
Reeltime Pictures
Cutaway Comics
Springtime Creations
Cargo Cult Books
Indigoskye Bead Fashions
Lyzard13
Pendragon Costumes
Tribble Toys
Dragon Marsh Apothecary
My Curious Cabinet
Dale & Barbara Santos
Jim & Melody Rondeau
Optimystical Studios
Pixel Who
Ms. Formaldehyde
The Doctor's Closet
Julie Scott LMT
Girl Scouts (cookies!)
Due to some convention layout changes, we've actually reduced the size of our Dealers Room for 2022, without removing any of the dealer tables themselves. Instead, everything in the back quarter of the hall in years past — including the Autograph Alley, our actors' signing tables, and the TARDIS Photo Area — have all been moved elsewhere on the convention floor. Instead, the Program B panel room will be occupying the back quarter of the room that also houses our Dealers, while our convention Photo Studio moves up to the space previously occupied by Program B on the Marriott hotel lobby level. (Autographs at select dealers, including Showmasters, Alien Entertainment, Telos Publishing, Reeltime Pictures and Cutaway Comics will all take place at those tables as normal.)
Please note our Dealers Room is currently sold out of tables, and we have an extensive waiting list. You can contact us to be added to the wait list.
ASL Interpreters & Accessibility Services
We are once again offering sign language interpretation for all daytime events in the Program A ballroom for our 2022 convention. However, as we use professional interpreters, this is a fairly large expense for our budget… so we need to know early if there is a need to budget for it (as we must arrange our interpreters in advance.) Therefore, if you require ASL interpreters for your enjoyment of our main stage program, please contact us before October 31, 2021 to let us know. You must already have a valid ticket to the convention to request interpretation.
Please note that for those with hearing impairment, we may be able to provide written documents to assist you for our evening shows in Program A; these must also be requested in advance. For our discussion panel rooms (B, C and D), we can provide front row seating for you, but this must also be reserved in advance for specific sessions (closer to the event, not by October 31). We invite you to check out our Accessibility Services page for more information!
More news coming soon!