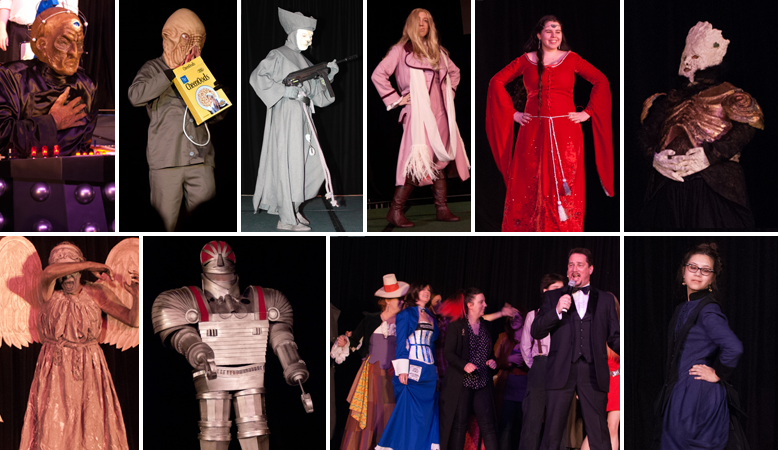 One of the centerpiece of the Gallifrey One convention is the Masquerade of Mandragora, our annual costume presentation extravaganza.
For over two decades, Gallifrey One has featured the best and brightest from the world of costuming on our main stage, which has also featured live "half-time" presentations (while the judges go about their deliberations) with such spectacles as band performances, video events, Mysterious Theatre 337 and the Just a Minute game show.
For 2022, we are making some BIG changes to the Masquerade event itself, so please stay tuned for full details.