Gallifrey One is pleased to welcome the following guests for our upcoming 2020 convention, The 31 Flavours of Gallifrey One… with many more updates to come! All guest appearances are subject to professional commitments.
Christopher Eccleston
"The Ninth Doctor"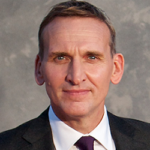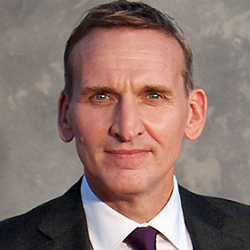 Christopher Eccleston garnered widespread attention and acclaim for portraying the ninth incarnation of the Doctor in the 2005 revival of Doctor Who, becoming the first to play the role since 1996, winning a National Television Award and receiving Broadcasting Press Guild Award and BAFTA Cymru Award nominations for his performance. His BAFTA-nominated performance in the BBC miniseries Our Friends in the North established him as a household name in the UK. He has appeared in the films Let Him Have It, Shallow Grave, Jude, A Price Above Rubies, Elizabeth, eXistenZ, Gone in 60 Seconds, The Invisible Circus, The Others, 24 Hour Party People, G.I. Joe: The Rise of Cobra, Thor: The Dark World, Legend and 28 Days Later, and on television in Clocking Off, The Second Coming, Cracker, Hillsborough, Heroes, The Shadow Line, Blackout, Lucan, The Leftovers, Safe House, Fortitude and The A Word. Since 2017, Eccleston has narrated the documentary series Ambulance and his autobiography "I Love The Bones Of You" is now in wide release. Mr. Eccleston appears courtesy Showmasters Events, and will be with us on Saturday and Sunday.
Peter Davison
"The Fifth Doctor"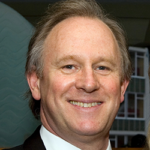 Peter Davison, the actor who brought Doctor Who's fifth incarnation to life, has been a fan favorite for decades. Originally cast as the replacement for long-running star Tom Baker, Davison portrayed the Doctor – in his youngest incarnation until Matt Smith came along – from 1981 to 1984 under producer John Nathan-Turner, including for the series' 20th anniversary in 1983. Davison later reprised the role for Big Finish Productions, a relationship that has continued to this day in scores of audio adventures alongside classic and original companions and adversaries. Davison is also well known for having played varied roles such as Tristan Farnon on All Creatures Great and Small, David Braithwaite in At Home with the Braithwaites, Henry Sharpe on Law & Order: UK, and even the Dish of the Day in the BBC's TV adaptation of The Hitchhiker's Guide to the Galaxy; meanwhile, his phenomenal Doctor Who pastiche The Five(ish) Doctors Redux has been universally applauded.
Pearl Mackie
"Bill Potts"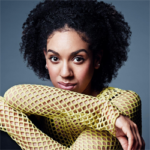 Pearl Mackie achieved worldwide fame in 2017 in her debut as the charming Bill Potts, the second companion of Peter Capaldi's Doctor, and appeared throughout Doctor Who's tenth series. Ms. Mackie received rave reviews from fans – and critics across the globe – playing the down-to-earth Bill, the series' first openly gay companion character, including her tour-de-force performances later in the season during the two-part finale and the subsequent Christmas special, both hers and Capaldi's final adventure "Twice Upon a Time." Mackie was also seen in the 2013 musical comedy Svengali, as Anne-Marie Frasier in the British television series Doctors, and extensively on stage including in "The Curious Incident of the Dog in the Night-Time". Ms. Mackie, a busy performer on stage and screen, has been unable to join us the past two years, having been previously announced… but now we're hoping the third time's (finally) the charm and that we can welcome her to Gallifrey One 2020 as a guest sponsored by Showmasters Events (she will be with us on Friday and Saturday).
Tosin Cole
"Ryan Sinclair"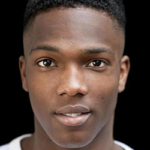 Tosin Cole currently plays companion Ryan Sinclair opposite Jodie Whittaker on Doctor Who. As the grandson of fellow companion Graham (played by Bradley Walsh), Cole was nominated for a Saturn Award for Best Performance by a Younger Actor. Cole began his on screen career with regular roles in The Cut and EastEnders: E20, and later played Neil Cooper in the UK soap Hollyoaks. Since then, he's appeared in Holby City, The Secrets, Lewis, Versailles and in films including Gone Too Far!, Second Coming starring Idris Elba, Burning Sands with Alfre Woodard, Unlocked directed by Michael Apted, and Star Wars: The Force Awakens as Resistance pilot Lt. Bastian. Series 12 of Doctor Who featuring Cole will be airing during this year's Gallifrey One convention (a first for us!) We are thrilled to welcome Tosin Cole to Gallifrey One on Friday and Saturday, in an appearance sponsored by Showmasters Events.
Michelle Ryan
"Lady Christina de Souza"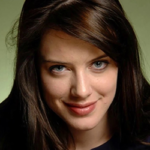 Michelle Ryan is best known to Doctor Who fans for playing the one-episode companion Lady Christina de Souza opposite David Tennant in the 2009 episode "Planet of the Dead," a role she recently reprised for Big Finish Productions for their "Lady Christina" audio series. Ryan became a household name in the UK for playing the role of Zoe Slater on the BBC soap opera EastEnders, then later achieved fame in the US as the title character in NBC's short-lived Bionic Woman as well as playing the evil sorceress Nimueh in the series Merlin. She's also appeared in Mansfield Park (opposite Billie Piper), Jekyll, Flick, Mister Eleven, 4.3.2.1, Cockneys vs Zombies, The Worst Witch, Agatha Christie's Marple, Covert Affairs, True Horror and The Last Photograph. Ms. Ryan joins us on Saturday and Sunday, in an appearance sponsored by Showmasters Events.
Janet Fielding
"Tegan Jovanka"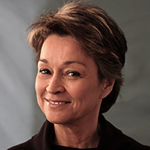 Janet Fielding enjoyed popularity as brassy Australian flight attendant Tegan Jovanka in Tom Baker's final Doctor Who serial and alongside Peter Davison for nearly two and a half years of his tenure in the early 1980s, becoming one of the show's most popular companions. Originally from Brisbane, Australia, Fielding worked in UK television until her retirement from acting in 1991, becoming an advocate for women in film and television and a theatrical agent. After an initial reticence to return to her famous Doctor Who role, she finally reprised the role of Tegan alongside her co-stars in 2006 on audio for Big Finish Productions, a relationship that continues to this day. More recently, Janet has been the project director and public face of the Project Motorhouse charity, which seeks to "produce youth projects which are designed to help local youths explore their potential."
Sarah Sutton
"Nyssa"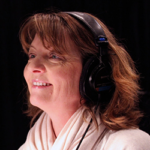 First joining Doctor Who during the final season of Tom Baker's tenure as a guest actress, then series regular, Sarah Sutton is widely remembered for her portrayal of the soft, sensitive intellectual Nyssa of the planet Traken for the first half of the Fifth Doctor era. Sutton's acting career began early, with roles in Alice in Wonderland, Late Call, Oil Strike North, The Crucible and The Moon Stallion before she accepted the role on Doctor Who, joining the show in "The Keeper of Traken" and departing the series in the 1983 episode "Terminus." Sutton reprised the role of Nyssa, briefly, in Davison's farewell story "The Caves of Androzani" as well as the 1993 Children In Need special Dimensions in Time and Davison's Five(Ish) Doctors Reboot. Since 1999, she has played Nyssa in dozens of audio adventures from Big Finish Productions. Sarah's appearances outside the UK are rare and this is her first visit to Gallifrey One since 2011!
Mark Strickson
"Turlough"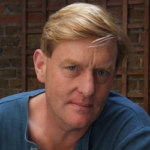 Mark Strickson is best known for playing Vislor Turlough, an agent of the Black Guardian turned Doctor Who companion opposite Peter Davison, from the 1983 episode "Mawdryn Undead" through Davison's penultimate story "Planet of Fire" – though the red hair he's known for wasn't his own! A student at the Royal Academy of Dramatic Art, he was both an actor and playwright before turning his focus to television roles in Celebration, Angels, Juliet Bravo and Casualty, among others. Since 1999 he's reprised the role of Turlough on audio for Big Finish Productions, in stories featuring his on-screen co-stars Davison, Janet Fielding and Sarah Sutton. Today, Mark Strickson is a successful documentary producer and director, especially wildlife documentaries, producing for the BBC, ITV, Animal Planet and Discovery Networks (in fact, it was he who brought Steve Irwin the "Crocodile Hunter" to public attention).
Frazer Hines
"Jamie McCrimmon"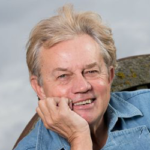 Frazer Hines – aka Jamie McCrimmon opposite Patrick Troughton's second Doctor – is not only as synonymous with Doctor Who as the Doctor himself, but returns for his unprecedented thirteenth appearance at Gallifrey One, where he's become an annual tradition! Known for his work on Doctor Who as well as his long-running twenty-two-year role as Joe Sugden on the British soap Emmerdale (originally Emmerdale Farm), Frazer today remains one of the UK's busiest actors, not just from TV appearances such as playing as Sir Fletcher Gordon on Outlander, but also participating in annual pantomime performances and theatrical runs in the West End and across Europe. He's also reprised the role of Jamie for Big Finish Productions, and provides additional voices (including narrating in the style of his friend and co-star, the late actor Patrick Troughton).
Joy Wilkinson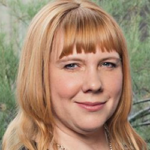 Joy Wilkinson worked as a newspaper reporter and editor, and a writer of everything from trivia quizzes to CVs for senior executives, before turning her hand to screenwriting, which led to penning the Doctor Who Series 11 story "The Witchfinders" starring Jodie Whittaker. A Screen International 'Star of Tomorrow' and a two-time Brit List nominee, Wilkinson won the Verity Bargate Award for her first manuscript as a playwright, and joined the BBC Writers' Academy for developing new talent, which led to writing thirty six episodes of the long-running BBC medical drama Doctors, as well as episodes of the miniseries The Life and Adventures of Nick Nickleby and the series Land Girls, Holby City and Casualty. Her play The Sweet Science of Bruising debuted in 2018 and was later released in print. More recently, Joy contributed to Doctor Who: The Target Storybook. An Honorary Benefactor of Burnley Youth Theatre, and a genre TV and film fan, she has spoken on numerous panels at industry events, and appeared on Start the Week, Woman's Hour and the Standard Issue podcast.
Vinay Patel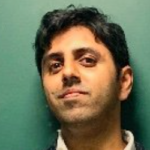 Vinay Patel penned the screenplay for the Doctor Who Series 11 story "Demons of the Punjab" starring Jodie Whittaker, which was nominated for a Hugo Award for Best Dramatic Presentation, Short Form and won him an Eastern Eye Arts, Theater and Culture Award for Best Scriptwriter. Having graduated from the UK's Central School of Speech and Drama in 2011, he wrote and produced his own material for the stage, with his first break coming in 2014 with his play True Brits, which juxtaposed news of the London 2012 Olympics with the 2005 London bombings. In 2016, he wrote BBC One's honor-killing drama Murdered By My Father, which was nominated for a BAFTA TV Award for best single drama and won the RTS Award for Best Single Drama. He's also written for the first series of The Good Karma Hospital and the play An Adventure. In June 2018, Patel was elected a Fellow of the Royal Society of Literature in its "40 Under 40" initiative and more recently, he contributed to Doctor Who: The Target Storybook. He has penned a script for the upcoming Series 12 of Doctor Who to be shown in early 2020.
Pete McTighe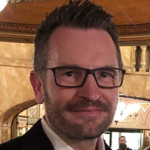 Pete McTighe has written over a hundred hours of television drama and been nominated for five Writers Guild awards. He is the originating writer of Wentworth, the popular Australian prison drama screened on Netflix worldwide which has won dozens of Australian industry awards including Most Outstanding Drama and Most Popular Drama. A lifelong Doctor Who fan, he wrote the episode "Kerblam!" for Series 11, and is Content Consultant on the classic Who Blu-ray range. He also wrote and directed the hugely popular promotional short The Promise which saw Sophie Aldred reprise the role of Ace after 30 years, and recently directed a new one-hour documentary for the Season 26 Blu-ray set (Buried Treasure: 30 Years Of Fenric). As well as contributing a Doctor Who episode for Series 12, Pete is currently Executive Producer/Writer on Season 2 of A Discovery Of Witches for Bad Wolf/Sky/BBC America/AMC and has had a six-part thriller commissioned by BBC Wales which starts shooting soon.
Steffan Morris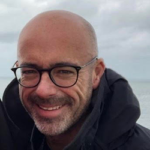 Steff Morris has been the current Line Producer of Doctor Who for the past three series alongside Peter Capaldi and Jodie Whittaker (including two of Capaldi's holiday specials), supervising the progress of the series throughout its production. However, his tenure with the series extends as far back as its revival in 2005, as both Second Assistant Director and Production Manager under both the Russell T Davies and Steven Moffat eras of Doctor Who alongside all of the series' lead actors. He also served as Production Manager and 1st/2nd AD on Torchwood and The Sarah Jane Adventures, as well as line producer for Peter Davison's The Five(ish) Doctors Reboot, as well as the series Wizards vs. Aliens, Monarch of the Glen, Wycliffe and Baker Boys. Gallifrey One 2020 is Steff's first appearance at a convention outside the UK.
Sallie Aprahamian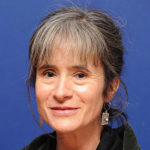 Sallie Aprahamian has been directing television for two decades, and recently helmed two episodes of the last series of Doctor Who starring Jodie Whittaker, "Arachnids in the UK" and the historical tale "The Witchfinders," and the opening and closing episodes for series five of Poldark. Her body of work includes many critically acclaimed shows including Extremely Dangerous starring Sean Bean, The Sins starring Pete Postlethwaite (nominated for 3 BAFTA awards), The Lakes with John Simm (also BAFTA nominated), Teachers, This Life and Lip Service 2. Prior to her success in television, she directed over thirty productions of new work in theatre for a wide range of companies including Blue Night in the Heart of the West which won the George Devine Award, and films such as Broken Lines starring Paul Bettany and Olivia Williams. She also directed the last three series of The Dumping Ground and dramas The Worst Witch, Hetty Feather and Wolfblood for CBBC.
Anjli Mohindra
"Rani Chandra"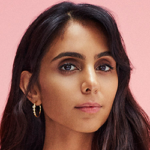 Anjli Mohindra played feisty investigator/student Rani Chandra on four seasons of The Sarah Jane Adventures, the Doctor Who spinoff series, to great acclaim, having previously taken roles in Doctors and Coronation Street. She has since appeared in Law & Order UK, Holby City, Beaver Falls, Casualty, Coming Up, The Missing, Cucumber, Cuffs and Midsomer Murders, among others, and more recently played DC Josie Chancellor in ITV's Dark Heart, Tara Lohia in BBC Four's The Dead Room, and Charlie in the CW's Legends of Tomorrow… and soon, as a guest star in the new season (Series 12) of Doctor Who. A guest at Gallifrey One in 2013, we are thrilled to welcome her back in an appearance sponsored by Showmasters Events; she will be with us on Friday and Saturday only.
Geoffrey Beevers
"The Master"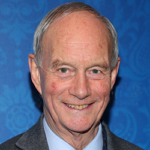 Geoffrey Beevers is known to Doctor Who fans for his long-running association with the character of The Master, first having played the villain in the Tom Baker serial "The Keeper of Traken" (as well as a cameo appearance as a UNIT soldier in the much earlier "The Ambassadors of Death") and later reprising the role in many installments of the Doctor Who audio range from Big Finish Productions. He's also appeared on stage, in film and on television since the 1960s in Doctors, The Tudors, Holby City, EastEnders, Bad Education, Casualty, The Bill, Poirot, The Jensen Code, Coronation Street, The Jewel in the Crown, Clash of the Titans, Curse of the Pink Panther, Victor/Victoria, Yes Prime Minister, War and Remembrance, and The Hitchhiker's Guide to the Galaxy among many others. Mr. Beevers joined us at one previous Gallifrey One convention, in 2007 alongside his late wife, the lovely Caroline John (who played companion Liz Shaw), and we are delighted to have him back courtesy Showmasters.
Tracy-Ann Oberman
"Yvonne Hartman"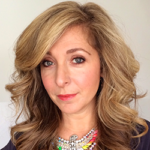 Tracy-Ann Oberman is best known to Doctor Who fans for playing Yvonne Hartman, the director of Torchwood London in the episodes "Army of Ghosts" and "Doomsday" opposite David Tennant, a role she later resumed for Big Finish Productions' line of audio adventures. She is also best known in the UK for her role as Chrissie Watts in the BBC soap EastEnders, as well as her extensive experience on the stage and in TV shows such as Casualty, Mistresses, Robin Hood, Kiss Me Kate, The Bill, Lenny Henry in Pieces, Bob Martin, Big Train and Friday Night Dinner. She has written for both theatre and radio, including her BBC Radio 4 play Bette and Joan and Baby Jane which she starred in alongside Catherine Tate. We welcome her courtesy Showmasters Events.
Tilly Steele
"Willa Twiston"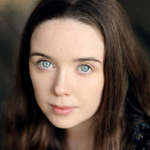 Tilly Steele portrayed Willa Twiston, the young heroine of the episode "The Witchfinders" opposite Jodie Whittaker. She has also recently played Miss Cleary in Victoria (starring Jenna Coleman), the Queen's junior dresser who provided one of the show's main windows onto the trauma of the Irish Famine. Her additional TV roles inclube C.B. Strike, Doctors, Mount Pleasant and Agatha Raisin. Steele is also one of the creators, along with Upstart Crow and Raised by Wolves' Helen Monks, of the Bitchin' podcast, "a comedic, and explicitly sweary, roast of various public figures" and a far ranging and balanced discussion of the issues of the day. Her appearance is sponsored by Showmasters Events.
Mark Dexter
"Charles Babbage"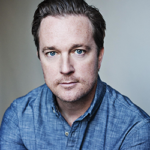 Making his first-ever North American appearance, actor Mark Dexter has appeared in three episodes of modern-day Doctor Who: as the father in "Silence in the Library/Forest of the Dead" and more recently as Charles Babbage opposite Jodie Whittaker in this season's "Spyfall, Part Two". His extensive list of credits includes playing politician Tony Benn in season 3 of The Crown; as Rimmer's brother Howard in Red Dwarf; as Sir Arthur Donaldson in Ripper Street; and appearances in Transformers: The Last Knight, 24: Live Another Day, The Bletchley Circle, Mr. Selfridge, Law & Order UK, Coronation Street, Crusoe, Doctors, The Bill, Palace Hill, and The Infinite Worlds of H.G. Wells. He appears this year sponsored by Alien Entertainment.
Anna-Louise Plowman
"Diana Goddard"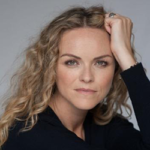 New Zealand actress Anna-Louise Plowman played Diana Goddard in the Doctor Who story "Dalek" opposite Christopher Eccleston in the first series in 2005, and is also well known to fans for playing the recurring villain Osiris on Stargate SG-1. She's also been featured as chamber maid Mrs. Hudson in the Starz pirate drama series Black Sails which also stars her husband, Toby Stephens; as Melinda MacLean in Cambridge Spies; and additionally in FairyTale: A True Story, Agatha Christie's Marple, Holby City, Father Brown, The Eichmann Show, Flick and New Tricks, as well as recently playing Zola on Netflix's fantasy series The Witcher. Ms. Plowman will join us on Saturday, courtesy Showmasters Events.
Tracie Simpson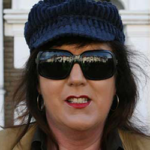 Tracie Simpson has a long history with the newest era of Doctor Who, as Production Manager from the very first episode "Rose" through the first four seasons; as Line Producer for the David Tennant era specials, the first season starring Matt Smith, and across two series of episodes with Peter Capaldi; and most recently, the Production Executive for Jodie Whittaker's first series. She has also been a line producer on Casualty and Baker Boys. Having joined us at Gallifrey One in 2011, we are thrilled to welcome Tracie back to discuss Doctor Who from a production standpoint.
Margot Hayhoe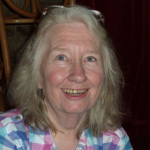 One of the legends of Doctor Who production history, Margot Hayhoe was an assistant floor manager for three of the earlier stories of the series – "The War Machines," "Fury from the Deep" and "The Ambassadors of Death" – before later returning as the series production manager for Tom Baker's swan song story "Logopolis" and the Peter Davison era stories "Castrovalva" and "Snakedance". Her extensive list of credits includes as producer or production associate for EastEnders, Bergerac, By the Sword Divided, Anne of Avonlea, The Duchess of Duke Street, Melissa, Z Cars, Silent Witness, The Jury, Waking the Dead, Twenty Thousand Streets Under the Sky and Day of the Triffids.
Michael E. Briant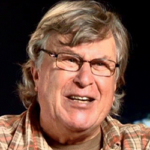 Michael E. Briant started as an actor before becoming a director at the end of the 1960s, directing six classic Doctor Who serials, four with Jon Pertwee including "Colony in Space," the memorable "The Sea Devils," "The Green Death" which featured the departure of Katy Manning, and "Death to the Daleks," and two with Tom Baker, "Revenge of the Cybermen" and the iconic "The Robots of Death". He also worked earlier as an uncredited production assistant on stories starring William Hartnell and Patrick Troughton. Michael has also directed five episodes of the cult favorite series Blake's 7, and many other British TV series including Emmerdale, Z Cars, The Doctors, Secret Army, Howard's Way, and East Enders, as well as directing a 1977 adaptation of Treasure Island starring Patrick Troughton.
Star Trek Autograph Party
After great success last February with our Babylon 5 group, we are pleased to welcome a spectrum of guests from Star Trek: The Next Generation, Deep Space Nine, Voyager and Enterprise, who will be signing autographs on Friday and Saturday in the convention foyer, as well as participating in our evening guest receptions and some daytime meet & greet events on behalf of their sponsors, Showmasters Events. We are thrilled to welcome:
Connor Trinneer
"Trip Tucker"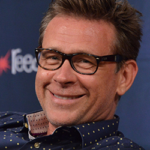 Connor Trinneer is best known as series regular, Commander Charles "Trip" Tucker, Chief Engineer on Star Trek: Enterprise, becoming a fan favorite for his portrayal of the Southern charmer. Mr. Trinneer has also appeared as Michael Kenmore on Stargate Atlantis, and in episodes of Sliders, Touched by an Angel, Numb3rs, NCIS, Family Guy, Terminator: The Sarah Connor Chronicles, 24, NCIS: Los Angeles, Pretty Little Liars, Suits, Stargate Origins and The Purge. Mr. Trinneer will be with us on Saturday.
Nicole de Boer
"Ezri Dax"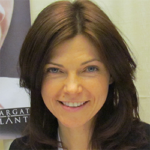 Canadian actress is best known for playing Ezri Dax, the successor to the late Jadzia, as a regular in the seventh and final season of Star Trek: Deep Space Nine. She also portrayed Sarah Bannerman on The Dead Zone, Dr. Alison Porter in Stargate Atlantis, as Marion Caldwell on Haven, and in other roles including Cube, Deepwater Black, The Outer Limits, Kids in the Hall: Brain Candy, TekWar, Forever Knight, Reign, and most recently in Private Eyes. Ms. De Boer will join us on Saturday.
Jeffrey Combs
"Weyoun / Brunt / Commander Shran"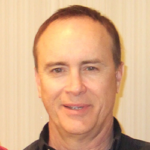 Jeffrey Combs is known for playing some of the most memorable supporting characters in Star Trek history, including the scheming Vorta agent Weyoun and the Ferengi liquidator Brunt on Deep Space Nine — in a rare first, once being credited as both characters in the same episode! — and the Andorian Commander (and ally of Captain Archer) Thy'lek Shran on Enterprise. His many other appearances include Babylon 5, The 4400, Beauty and the Beast, The Flash, Ultraman, The Twilight Zone, Justice League Unlimited, Masters of Horror, Thundercats and Pandora. Mr. Combs will be with us on Saturday.
Anthony Montgomery
"Travis Mayweather"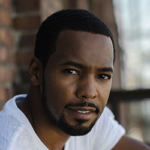 Actor and graphic novelist Anthony Montgomery was a series regular, as Ensign Travis Mayweather, on Star Trek Enterprise and is currently on the ABC soap opera General Hospital. He has also appeared on Stargate SG-1, Charmed, NCIS, Popular, Frasier, JAG, House M.D., Single Ladies, Grey's Anatomy. In 2013 created the comic graphic novel Miles Away. Mr. Montgomery is also musician including his Star Trek based CD, What You Know About. He will join us on Saturday.
Robert O'Reilly
"Gowron"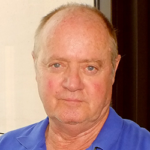 Robert O'Reilly first appeared as Gowron, Chancellor of the Klingon Empire, during Star Trek: The Next Generation's second season, a role he continued for several years across TNG and Deep Space Nine (meeting his fate in the latter). He's also appeared on Enterprise, Dr. Quinn Medicine Woman, Numb3rs, Dallas, Silk Stalkings and dozens of other films & TV shows. Mr. O'Reilly will be with us on Friday.
Suzie Plakson
"K'Ehleyr"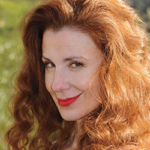 Suzie Plakson played Klingon warrior K'Ehleyr, lover of Worf and mother of his son Alexander, as well as Vulcan Dr. Selar on Star Trek: The Next Generation and guest appearances on Voyager & Enterprise. Her extensive film & TV resume includes appearances in My Stepmother is an Alien, Wag the Dog, Love & War (as series regular Meg Tynan), Mad About You, Family Guy, Everybody Loves Raymond, How I Met Your Mother, and Bones. Ms. Plakson will join us on Friday.
Michael Collins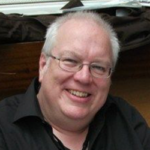 Illustrator and storyboard artist Michael Collins holds the record as the longest uninterrupted run as artist on the Doctor Who Magazine comic strip. He pencilled the debut stories of the first three of the new Doctors, illustrating two successful Doctor Who graphic novels, and has drawn for the IDW Doctor Who series. More recently, Mike served as the storyboard animator on the spinoff series Class and for Doctor Who for Series 10 and 11, as well as the David Tennant series Good Omens and the upcoming BBC/HBO series His Dark Materials. Mike has worked for Marvel, DC, 2000AD as a host of other comics publishers, drawing pretty much all the major characters for each company (including Superman, Batman, Wonder Woman… the list goes on). He has produced two volumes of Doctor Who merchandise – some of which has been featured in the Big Bang Theory. Committed to using comics as an educational tool, Mike has run workshops in schools and libraries throughout Wales.
Gigi Edgley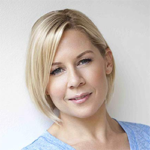 Australian actress Gigi Edgley is best known for playing Chiana, the hotheaded Nebari runaway and heroine, on the science fiction series Farscape. Originally cast for one episode, her role was extended to become a regular and she appeared throughout the entire run, including in the series finale miniseries The Peacekeeper Wars. Edgley has also appeared on the Australian series Water Rats, The Secret Life of Us and Stingers and in the films Last Train to Freo and The Day of the Roses, as well as appeared in American productions The Lost World, The Starter Wife, Diminuendo and BeastMaster. More recently, she appeared in three seasons of Australian drama series Rescue: Special Ops. Gigi has joined us over the past few years and we're delighted to welcome her back; she will have a table in the Dealers Room, so stop by and say hello!
Rhianne Starbuck
"Sharon Davies"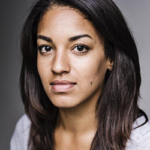 Rhianne Starbuck recently brought the character of Fourth Doctor companion Sharon Davies to life for Big Finish Productions, in an adaptation of the legendary Doctor Who comic series Doctor Who and the Star Beast. In addition to this role in the world of Doctor Who, she has appeared on stage in Asylum Monologues, Much Ado About Nothing, Enter, and Shrew's Who? You can also catch Rhianne in the well known British TV shows Emmerdale, Coronation Street, and Fresh Meat and can find her on Twitter at @RhianneStarbuck. She recently made her first North American appearance at our sister event ChicagoTARDIS 2019 and we're happy to welcome her courtesy our friends at Big Finish.
Emma Reeves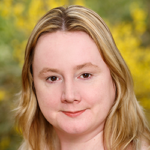 Emma Reeves is a twice BAFTA-nominated and Writers' Guild & Royal Television Society Award-winning writer with a lengthy list of television credits, including The Worst Witch (as lead writer), Eve (as lead writer and co-creator), The Dumping Ground, Young Dracula, Tracy Beaker Returns, Belonging, The Murder of Princess Diana, Spirit Warriors and Doctors. She is also lead writer on a new version of The Demon Headmaster for CBBC and is adapting Jacqueline Wilson's My Mum Tracy Beaker for CBBC and BBC One. Her theatre work includes the CAMEO-winning and Olivier-nominated Hetty Feather, adaptations of Carrie's War, Little Women, Cool Hand Luke, Mary Barton, 1984, Jekyll & Hyde, Sherlock Holmes and Anne of Green Gables. She has also adapted two plays for younger audiences, Snow Child and Ugly Duckling. Emma is also a Doctor Who and Torchwood fan whose work includes the Big Finish audios "The Moons of Vulpana" with Sylvester McCoy and Jessica Martin; "Time in a Bottle" starring Alex Kingston as River Song; "The Emporium at the End" with Lisa Bowerman as Bernice Summerfield; and "Torchwood: Forgotten Lives" which won Doctor Who Magazine's Favourite Audio Drama award in 2016.
Una McCormack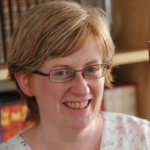 New York Times bestselling author Una McCormack has written four Doctor Who novels: The King's Dragon and The Way through the Woods (featuring the Eleventh Doctor, Amy, and Rory); Royal Blood (featuring the Twelfth Doctor and Clara), and Molten Heart (featuring the Thirteenth Doctor, Yaz, Ryan and Graham). She is also the author of numerous audio dramas for Big Finish Productions, most recently "Red Planets" starring Sylvester McCoy, Sophie Aldred and Bonnie Langford. Her first professionally published fiction was a short story, "A Time and a Place", published in Doctor Who Magazine issue 197. Additionally, she has written several Star Trek books for Pocket Books, including The Never-Ending Sacrifice, Brinksmanship, The Fall: The Crimson Shadow, Enigma Tales and The Missing. She is the author of The Baba Yaga (2015) and The Star of the Sea (2016), two books in the Weird Space series from UK publisher Abbadon Books. She recently contributed to Doctor Who: The Target Storybook and her original work The Undefeated was released in May.
Chase Masterson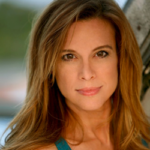 Chase Masterson has become a regular member of the Gallifrey One family, appearing every year since 2011. Best known to fans as Leeta from Star Trek: Deep Space Nine, it was through Gallifrey One that she met the Big Finish team and appeared in two Doctor Who audios as bounty hunter Vienna Salvatori, opposite Sylvester McCoy's Seventh Doctor. Later, the character was spun off into four seasons of Big Finish's popular audio drama series Vienna. More recently, Chase has founded and led the Pop Culture Hero Coalition, an organization that advocates using stories from TV, film & comics to make a stand for real-life heroism over bullying, racism, misogyny, LGBTQ-bullying, cyber-bullying, and other forms of abuse. One of our genuine heroes for her activism, we are always delighted to have Chase join us; she'll be at the PCHC booth in the Dealers Room as well as participating in our programming.
Gary Russell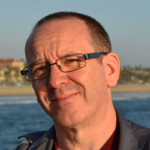 In a previous life, Gary Russell was once an editor of Doctor Who Magazine, and also wrote a number of Doctor Who novels, comics and non-fiction books. In 1997 he and Jason Haigh-Ellery set up Big Finish Productions, to create brand new audio adventures for the Doctor. After producing over 100 different releases, he left the company and moved to Cardiff to begin working on the show itself, as a script editor, and did the same job on Torchwood and The Sarah Jane Adventures. After a three-year exile to Australia, producing Prisoner Zero (an animated sci fi series most recently shown on Netflix) he returned to Cardiff in 2016 and since then has made a brief return to the world of Doctor Who by directing the voice work on a number of computer games for Tiny Rebel's Doctor Who: Infinity series, as well as writing one, The Orphans of the Polyoptra.
Jody Houser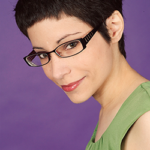 Jody Houser is the creator behind the webcomic Cupcake POW! which launched in 2010, and has written Faith for Valiant Comics, Max Ride: Ultimate Flight and Agent May for Marvel, and Orphan Black for IDW. She has been a contributing writer to numerous comic anthologies including Avengers: No More Bullying, Amazing Spider-Man: Renew Your Vows, Vertigo CMYK: Magenta, and both Womanthology series. More recently, Jody adapted Star Wars: Rogue One for Marvel and is currently penning the Thirteenth Doctor comic series for the Doctor Who line at Titan Comics, having previously co-authored the Road to the Thirteenth Doctor comics in 2018.
Scott Gray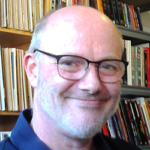 Scott Gray began writing the Doctor Who Magazine comic strip in 1992 and has been working on it ever since, as a writer, editor and recently an artist. Gray began his career writing and illustrating comic stories for Razor Magazine, Time Space Visualiser and Timestreams, publications of the New Zealand Doctor Who Fan Club under his given name of Warwick Gray; he later sold a story to DWM, prompting him to move to work in the UK. Gray has also been the writer on Uncanny X-Men: First Class, worked with artist Roger Langridge on the Marvel comic team the Fin Fang Four, and currently edits the Doctor Who graphic novel line and the Marvel Collectors' Edition range of comics for Panini UK.
Mark Corden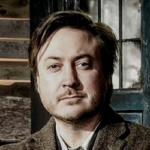 Mark Corden is the Second Assistant Director on both the forthcoming Doctor Who Series 12 and 2020 special starring Jodie Whittaker, responsible for many day-to-day operations on set during the show's production. Mark has also been an AD or 2nd AD on features Swimming with Men, Zoo, and the Jason Mewes' directed Madness in the Method, as well as TV series including Casualty, London Kills, Man Like Mobeen, Katie Morag, and Doctors. He's also a director of short films, having won 1st prize at the Five Lamps Film Festival for Clockworks, while his latest work, Keep Breathing, was supported by the British Film Institute and will be screened at both the Underwire Film Festival and London Film Festival this year.
James DeHaviland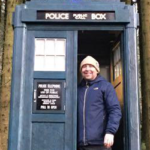 James DeHaviland's career with Doctor Who spans multiple eras, as Second Assistant Director from David Tennant's "Planet of the Dead" through Peter Capaldi's "The Doctor Falls" and production manager on several episodes of Jodie Whittaker's first series, as well as on the first two series of Torchwood and one series of Sherlock… though in fact he got started with Doctor Who as a third AD on the very first revival episode, "Rose". He's spoken about his work on screen in multiple episodes of Doctor Who Confidential and has also worked on a variety of UK series including Casualty, EastEnders, Dalziel & Pascoe, The Bill, Holby City, Lark Rise to Candleford and The Level, and he's been involved in the Doctor Who Proms at the Royal Albert Hall and the show's 50th anniversary event in London in 2013. He is currently working as a line producer on a new comedy series.
Paul Cornell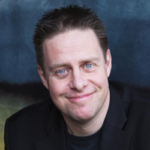 Writer Paul Cornell's credits include "Human Nature/The Family of Blood" and "Father's Day" from the Doctor Who series revival and a lengthy list of Doctor Who novels, comics and audio plays which include the recent Target novelisation of 'Twice Upon a Time' and the Third Doctor comic from Titan. He's the creator of the popular character Bernice Summerfield. He's written for such TV shows as Elementary, Robin Hood, Primeval, Coronation Street and Casualty. He's also the writer of many comics for Marvel, DC, Vertigo and 2000AD on titles such as Captain Britain and MI-13, Young Avengers, Wolverine, Action Comics, Demon Knights and the creator-owned Saucer State. His prose includes novels such as Chalk, and the Witches of Lychford novella series.
Tony Lee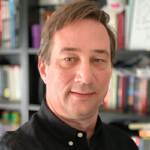 Comics writer, screenwriter and playwright Tony Lee has written for the ongoing IDW Doctor Who comic series and Big Finish's audio productions (for the Doctor Who, Bernice Summerfield and Dorian Grey series). He has written for publishers including Marvel Comics, Panini, DC Comics, Heavy Metal Magazine, Dynamite and Titan Comics among others, on licenses such as Spider-Man, Star Trek, Superboy and Battlestar Galactica, while working with bands such as Megadeth, Judas Priest and Ozzy Osbourne. As well as writing novels for reluctant readers, Tony is now working in audio, film and TV in the UK and US, recently writing for BBC One (Doctors), Spiteful Puppet / ITV Studios (Robin of Sherwood), Amazon / Audible (Dodge & Twist) and Noel Clarke's Unstoppable Entertainment (Sugar).
Richard Dinnick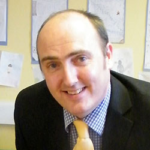 Richard is the writer of The 13th Doctor graphic novel The Many Lives of Doctor Who for Titan as well the 12th Doctor ongoing series and 7th Doctor mini-series. He also writes the Lost in Space tie-in comic and his own project – Rob (a thrilling retelling of the Robin Hood mythos) – is coming soon from Legendary Entertainment . He has written several books for Doctor Who including Underwater War (2016), Myths & Legends (2017) and The Missy Chronicles (2018). He has also the creator of crime drama Surface Tension (Chrysalis Vision) and has written for TV shows such as Thunderbirds Are Go! (ITV/Amazon), Tree Fu Tom and Go Jetters (both BBC). Richard has TV and graphic novel projects in development in the UK and the US.
Russell Minton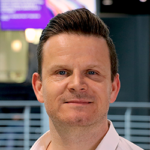 Russell Minton has worked as a producer at the BBC since 2000, mainly across factual and entertainment programmes. In the past he has produced several Doctor Who themed entertainment programmes for the BBC and also made some documentaries for Dan Hall towards the end of the Doctor Who DVD range. He moved to BBC Worldwide (now BBC Studios) in 2014 to work in its International Production and Formats department, consulting on international versions of BBC TV shows. In addition to this he is also Executive Producer on the Doctor Who Classic DVD/Blu-ray range and Co-Executive Producer on the Doctor Who Classic animation projects at BBC Studios. He's been to Gally three times before as a fan and loved it.
Jon Davey
​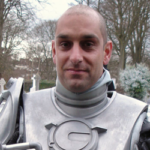 Returning guest (and fan favorite!) Jon Davey is a long-time background performer/artist and creature performer who has worked on Doctor Who since 2006, bringing to life such creations as the Judoon, Ood, Cybermen, Daleks, the Mire, Heavenly Host, Vigil, and the Whispermen. He has performed live at many events including "The Doctor Who Proms" and "Doctor Who Live" and "Doctor Who Symphonic Spectacular" in Australia and New Zealand, as well as showing his face as a UNIT soldier in Doctor Who and was seen in The Sarah Jane Adventures as the Shansheeth. Jon is also a photographer, video producer and cameraman who has worked with Radiohead and Scissor Sisters and commercials for Samsung, Waitrose and Orange. We're thrilled to have Jon back for a return visit!
Richard Ashton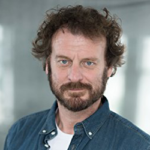 Richard Ashton played Friday, the Ice Warrior at the center of the Doctor Who story "Empress of Mars" written by Mark Gatiss (directed by Wayne Yip). He's best known for his portrayal of Little John in The New Adventures of Robin Hood (1997-1999), as well as appearances in Monster Cafe, Vikings, Outlander, Keeping Up Appearances, Don't Tell Father, Space Precinct and The Fifth Element, and played Mr. Little in the Netflix movie A Christmas Prince. He was recently cast in The Outpost, a series for Arrowstorm Entertainment. Returning for his second visit to Gallifrey One, we're happy to have him back, courtesy Alien Entertainment.
Anne Lockhart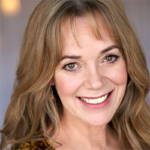 A long-time friend of Gallifrey One who has been with us periodically over the past three decades, Anne Lockhart — best known for her role as Lieutenant Sheba on the original Battlestar Galactica and now a recurring player on the NBC series Chicago Fire — will be joining us once again as a signing guest in our Dealers Room, and we're always happy to welcome Anne back.
Matt Rohman
"Kerblam Man"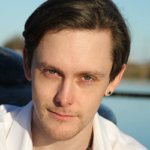 Welsh musician and character actor Matt Rohman is best known for his work in Doctor Who as a background and monster performer, including the Kerblam Man!, Sniperbot, Cyberman and other monsters from the Peter Capaldi era and Jodie Whittaker's first series, as well as in all three of the show's spinoffs, Class, Torchwood and The Sarah Jane Adventures. Recently he was Matt Smith's body double in Edgar Wright's latest film, Last Night in Soho, having previously doubled for David Tennant on Broadchurch. Matt's background work has been seen in many other shows and films, including Wonder Woman, Galavant, Merlin, Being Human, Sherlock and Life On Mars.
Marcus Gilbert
"Ancelyn"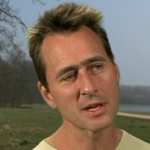 Actor Marcus Gilbert portrayed the role of Ancelyn in Sylvester McCoy's final Doctor Who season story "Battlefield". His many film and television appearances include Weather in the Streets with Michael York, Blood Royal with Michael Gambon, the films Hazard of Hearts and Ghost In Monte Carlo based upon the novels of Barbara Cartland, and his appearances in Sam Raimi's Evil Dead III: Army of Darkness, Biggles, Sylvester Stallone's Rambo III, and Woman of the Wolf opposite Alex Kingston, plus Jonathan Creek, Murder She Wrote, Robin Hood, and The Lazarus Man. Mr. Gilbert appears courtesy Showmasters Events.
Mark McQuoid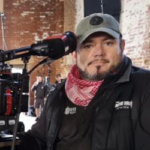 Mark McQuoid has been a camera operator and second unit director of photography on Doctor Who for the past five series, including two regenerations (Matt Smith to Peter Capaldi, and Capaldi to Jodie Whittaker), having previously worked in Belgium on The White Queen. His other work includes Primeval, Law and Order UK, John Carter of Mars, Tomorrow Never Dies, Young Dracula, The Evermoor Chronicles, Vital Signs, Bad Girls and No Angels. Mark will be joining us this year to talk about his experiences in filming Doctor Who in studio and on location.
Matt Fitton
​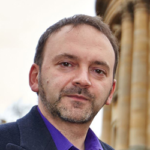 Matt Fitton is one of the most prolific writers working for Big Finish Productions today, with over dozens of Doctor Who adventures under his belt ranging from "Death Match" with Tom Baker, to "Black and White," "Signs and Wonders" and "Afterlife" with Sylvester McCoy, "The Wrong Doctors" and "The Seeds of War" with Colin Baker and "Equilibrium" with Peter Davison, plus multiple adventures in the Dark Eyes and Doom Coalition series with Paul McGann, and as both writer and script editor of installments of the series Charlotte Pollard, Torchwood, The Diary of River Song, UNIT: The New Series, Counter-Measures, The Companion Chronicles, The War Doctor with John Hurt, and "Technophobia" with David Tennant. Matt was with us in 2018 and we're happy to welcome him back for a repeat visit.
Christopher Jones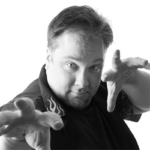 Artist Christopher Jones is best known for his work on Young Justice for DC Comics and on Doctor Who for Titan Comics, and is now doing storyboard work for Season 4 of the Young Justice animated TV series. His recent work includes Svengoolie Meets the DC Universe, Marvel Action: Spider-man, Young Justice Outsiders prequel comic written by series co-creator/co-producer Greg Weisman, as well as a run or more than four years on The Batman Strikes. His Doctor Who work includes The Third Doctor: Heralds of Destruction with Paul Cornell and The Seventh Doctor: Operation Volcano with Andrew Cartmel, in addition to a variety of covers featuring the 13th, 10th and 11th Doctors. He is also the co-creator of Dr. Blink Superhero Shrink with writer/cartoonist John Kovalic. Christopher also helped found the Minnesota-based sci-fi convention CONvergence and created its robotic mascot Connie, and has contributed many designs for Gallifrey One's logos and branding.
Jason Haigh-Ellery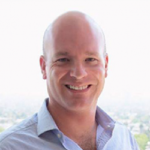 Long-time Gallifrey One guest and friend Jason Haigh-Ellery is the Managing Director of Big Finish Productions. He founded and owns the company. As well as attending regular production and company meetings and making crucial decisions about how the company runs, Jason also occasionally directs and is involved in the commissioning of new projects (such as Graceless and The Mervyn Stone Mysteries). He has also been responsible for many key, creative decisions in Big Finish (such as the casting of India Fisher and Sheridan Smith). Nick Briggs has described him as "the best boss you could ever wish for." Jason also produces theatre worldwide including Footloose and Never Forget, and work with Idina Menzel, New Boy, and Ladykillers.
David Howe & Sam Stone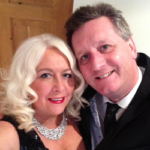 Long-time friends of Gallifrey One, David & Samantha Howe (the latter better known by her pen name, Sam Stone) are both prolific writers. David is best known as both a celebrated Doctor Who historian (with one of the largest DW memorabilia collections in the world) as well as editor of Telos Publishing, known for their TV & film reference works and fiction titles. Sam is an accomplished fantasy and horror novelist, with over a dozen novels to her name, as well as the screen writer for the Doctor Who spinoff drama "The White Witch of Devil's End".
Featured Program Participants
As always, Gallifrey One welcome professionals and honored guests from a variety of genres, from the literary world of science fiction and fantasy, to television and film production, comics, gaming and more. Among the guests who will be participating in this year's convention program are the following (with many more to be added soon):
David Gerrold – Award winning science fiction writer and the author of "The Martian Child" and "The Trouble with Tribbles"
Marv Wolfman – Legendary comics writer known for "Blade," "The New Teen Titans" and "Crisis on Infinite Earths"
Peter Anghelides – Longtime Doctor Who novelist
Cherry Chevapravatdumrong – Writer and co-executive producer of Family Guy and The Orville
Barbara Hambly – Acclaimed science fiction & fantasy novelist and tie-in novelist ("Star Trek," "Star Wars")
Erin Maher & Kay Reindl – Co-Executive Producers, Swamp Thing; writers, The Twilight Zone, Millennium, Night Visions, Legend of the Seeker
Gillian Horvath – Television writer and producer, Beauty and the Beast, Primeval New World, Sanctuary, Highlander, Painkiller Jane
Blair Shedd – Illustrator for IDW's Doctor Who Tenth/Eleventh Doctor and Titan Comics Ninth Doctor issues
Sam Watts – Composer, The Sarah Jane Adventures
Bill Blair – Long-time actor and character performer; Guinness Book record holder for "most special effect make-up characters portrayed in a career"
Daniel Keys Moran – SF novelist, Star Wars tie-in writer
Julie & Shawna Benson – Writers/producers for Nickelodeon's upcoming Untitled Animated Star Trek Series, Wu Assassins and The 100.
Richard Starkings – Legendary comics letterist/inker
Dan Peck – Writer, Family Guy, The Cleveland Show
JK Woodward – Comics illustrator; "Fallen Angel," "Star Trek," "Doctor Who"
Scott and David Tipton – IDW Comics "Star Trek: The Next Generation"
Craig Miller – Animation writer/producer, Pocket Dragon Adventures, Curious George, Majid
Bob Miller – Author, The Star Wars Historical Sourcebook: Volume One: 1971-1976
David Wise – Television & animation screenwriter, Star Trek: The Animated Series, Wonder Woman
Hayden Black – Goodnight Burbank
Trina Ray, Kim Steadman, Sarah Milkovich – NASA's Jet Propulsion Laboratory
Anita Sengupta – Virgin Hyperloop One
Larry Nemecek – Trekland, The Con of Wrath, Portal 47
Arne Starr – Actor, writer, illustrator
Keith Barnfather – Reeltime Pictures
Robert Napton – Legendary Comics, Image Comics
Gallifrey One would like to thank the following people for their assistance in helping us put together our guest lineup for 2020: Tony Lee, Richard Dinnick, Gary Russell, Mark Corden, Joy Wilkinson, James DeHaviland, Nicola Crossman and Janet Fielding.