Gallifrey One is delighted to welcome the following confirmed guests for our forthcoming February 2019 convention, Gallifrey One: 30 Years in the TARDIS.
As always, all appearances at Gallifrey One are subject to cancellation due to last minute work commitments.
Colin Baker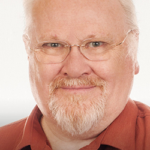 Colin Baker is widely known throughout the world as the Sixth Doctor on Doctor Who. Originally guest starring as a Gallifreyan commander during the 20th season, he took over the lead role in the season 21 finale, playing the role on television from 1984 through 1986 – one of the most tumultuous eras of the show's long history. He later returned to the role for both the 1993 special Dimensions in Time and then in Big Finish's continuing series of audio adventures, where he became a fan favorite – a role he continues to this day. In recent years Colin has led a very busy career on the stage and in appearances on television, and more recently appeared in Peter Davison's film "The Five(ish) Doctors," the series "I'm a Celebrity, Get Me Out of Here" as well as "The White Iris" for the Star Trek Continues productions. A long-time ambassador for the series and a delightful convention guest the world over, we are happy to welcome Colin back for his eighth Gallifrey One appearance, courtesy Showmasters Events.
Catherine Tate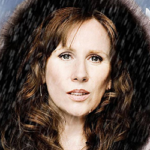 Actor and writer Catherine Tate is well known for a diversity of work in TV, film and on the stage… in particular, for her own creation, the award winning The Catherine Tate Show. In 2006, she won the hearts of Doctor Who fans worldwide as jilted bride Donna Noble, guest starring in the Christmas special "The Runaway Bride" with David Tennant before returning the following year as his companion for the show's fourth series, to rave reviews, as well as Tennant's final story, the two-part "The End of Time". More recently, she reprised the role of Donna in three audio dramas for Big Finish Productions. Catherine later appeared on US television as Nellie Bertram for the last three seasons of NBC's sitcom The Office, while also returning to the UK to play Beatrice opposite David Tennant's Benedick in Shakespeare's Much Ado About Nothing in London's West End. She has continued to mix theatre, film and television work and most recently took The Catherine Tate Show on a live tour of the UK, playing to 27 cities over 31 nights. Catherine will be appearing for her first-ever visit to Gallifrey One 2019 on Friday & Saturday, in an appearance sponsored by Showmasters Events, and we are thrilled to welcome her to LA!
Pearl Mackie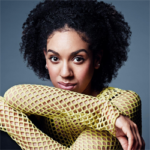 Pearl Mackie achieved worldwide fame in 2017 in her debut as the charming Bill Potts, companion of the Twelfth Doctor, Peter Capaldi, and appeared throughout Doctor Who's tenth series. Ms. Mackie received rave reviews from fans – and critics across the globe – playing the down-to-earth Bill, the series' first openly gay companion character, including her tour-de-force performances later in the season during the two-part finale and the subsequent Christmas special, both hers and Capaldi's final adventure "Twice Upon a Time." Mackie was also seen in the 2013 musical comedy Svengali, as Anne-Marie Frasier in the British television series Doctors, and extensively on stage including in "The Curious Incident of the Dog in the Night-Time". Though she was originally set to appear at Gallifrey One 2018, she had to cancel due to begin cast in the play "The Birthday Party" which ran in early 2018 at the Harold Pinter Theater. And now, we're thrilled to welcome her to our convention in 2019, courtesy Showmasters Events.
John Barrowman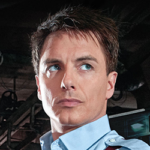 Actor, singer, presenter and entertainer John Barrowman became a household name after appearing in the revived Doctor Who's first series as companion Captain Jack Harkness, Time Agent and immortal hero, a role that he reprised in guest appearances during later seasons of the show while headlining the show's most popular spinoff series, Torchwood, which ran for four seasons. A successful stage career in London's West End and his Doctor Who appearances led to many roles on American television, from the Aaron Spelling NBC series Titans to Darren Star's CBS drama Central Park West and a five-episode stint on ABC's popular Desperate Housewives. More recently, John has featured as Malcolm Merlyn, aka the Dark Archer, on the CW Network's drama series DC's Legends of Tomorrow and Arrow as well as appearances in film & TV including The Flash, Reign, Strictly Come Dancing, I'm A Celebrity… Get Me Out of Here, Zero Dark Thirty, Pressure Pad and Scandal among many others. A convention fan favorite worldwide, and previously appearing once before at Gallifrey One 2015, we are thrilled to welcome John back on Saturday & Sunday this year, in an appearance sponsored by Showmasters Events.
William Russell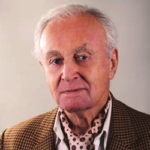 William Russell is a Doctor Who legend… alongside our guest Carole Ann Ford, the two were part of the original TARDIS team, himself playing Coal Hill science teacher Ian Chesterton alongside William Hartnell's Doctor, from the very first episode of "An Unearthly Child" in 1963 through the end of "The Chase" in 1965, in which he departed with fellow cast mate Jacqueline Hill (Barbara). Many years later, he returned to voice Chesterton for Big Finish Productions, as well as narrating CD adaptations of Doctor Who stories that survive only in audio recordings, and in linking footage for the VHS release of "The Crusade". He also made a cameo appearance as a security guard in the 2013 docudrama about the series, An Adventure in Space and Time. He has also appeared in The Adventures of Sir Lancelot, Nicholas Nickelby, Harriet's Back in Town, Superman, The Great Escape and a variety of TV and film appearances; meanwhile, his son Alfred Enoch has continued the acting tradition, appearing in the Harry Potter films and How To Get Away with Murder. This will be William Russell's second appearance at Gallifrey One.
Carole Ann Ford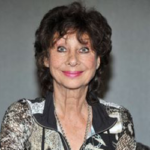 Carole Ann Ford had just appeared on the long running British series Z Cars and had appeared in Day of the Triffids when she was called in to screen test the role of Susan, granddaughter to the mysterious title character of the new series Doctor Who… a role that she's been known for ever since. Appearing as Susan Foreman from the 1963 pilot episode through the end of the second season's "The Dalek Invasion of Earth," Carole Ann Ford later appeared as a special guest in the 1983 twentieth anniversary special "The Five Doctors" as well as the charity event Dimensions in Time in 1993, and also featured in the spinoff film Shakedown: Return of the Sontarans. She later again reprised the role of Susan in numerous audios for Big Finish Productions, and made a cameo appearance in the fiftieth anniversary docudrama An Adventure in Space and Time and as herself in the television special "The Five(ish) Doctors: Reboot". This will be Carole Ann Ford's third visit to Gallifrey One.
Nicola Bryant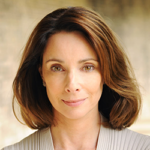 A long-time friend of Gallifrey One, Nicola Bryant is well known to Doctor Who fans as the bubbly American tourist Perpugilliam "Peri" Brown, who appeared as a companion of both the Fifth (Peter Davison) and Sixth (Colin Baker) Doctors in the mid-1980s. She has since reprised the role of Peri in dozens of audio adventures from Big Finish Productions, for which she has also directed several audio stories, and continues to appear in them to this day, most often alongside Colin Baker. Bryant has been active in the British theater for several decades, as well as appearing in such TV series as Blackadder, Holby City, Scoop, My Family, Doctors and Casualty. This will be Nicola Bryant's fifth visit to Gallifrey One and she appears this year courtesy Showmasters Events.
Katy Manning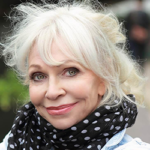 The always-delightful Katy Manning makes her fifth visit to Gallifrey One in 2019! After portraying bumbling UNIT operative Josephine "Jo" Grant during the Jon Pertwee era of Doctor Who in the early 1970s for three seasons, in which she faced such nemeses as the Master, the Axons, the Daemons, Omega and the Daleks, Katy Manning later returned to the role (as the married Jo Jones) in the Sarah Jane Adventures episode "Death of the Doctor" and later brought the role to life on audio adventures from Big Finish Productions, where she also portrays the popular spinoff character Iris Wildthyme. Katy has also appeared in Casualty, All Saints, Target, Whodunnit and Man at the Top and her one-woman show Me and Jezebel about Bette Davis debuted in 2009.
Frazer Hines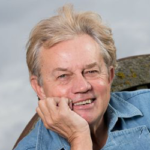 ​Frazer Hines – aka Jamie McCrimmon opposite Patrick Troughton's second Doctor – is not only as synonymous with Doctor Who as the Doctor himself, but returns for his unprecedented twelfth appearance at Gallifrey One, where he's become an annual tradition! Known for his work on Doctor Who as well as his long-running twenty-two-year role as Joe Sugden on the British soap Emmerdale (originally Emmerdale Farm), and his more recent appearances as Sir Fletcher Gordon on Outlander and in annual pantomimes and theatrical runs in the West End and all over Europe, Frazer has also been reprising his Jamie role for Big Finish on their many audio releases. It just wouldn't be Gallifrey One without him!
Richard Franklin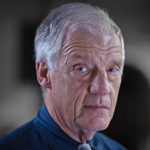 As Captain Mike Yates, Richard Franklin was part of the "UNIT Family" during the Jon Pertwee era of Doctor Who, joining the series in 1971 in "Terror of the Autons" (the same story that saw the debut of Katy Manning), and remaining as a series regular through Pertwee's final story "Planet of the Spiders" in 1974. Franklin later appeared in a cameo in "The Five Doctors" as well as in the 30th anniversary charity special Dimensions in Time. His novel The Killing Stone was adapted as an audio by BBV in 2002, while Franklin joined Tom Baker in several Doctor Who audio plays for BBC Audio; he has more recently reprised the role of Mike Yates for Big Finish Productions, joining Manning in their Third Doctor Adventures audio series. Richard has also continued to act in film and on stage, including a cameo appearance in Star Wars: The Force Awakens, and returns for his seventh appearance at Gallifrey One.
Michael Jayston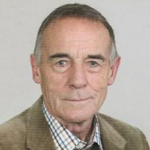 Michael Jayston joined the classic Doctor Who series as a regular for the twenty-third season, the landmark "Trial of a Time Lord" serial, as the Valeyard – both the prosecutor of the Doctor as well as his future regeneration, and ultimately as the season's primary villain. Jayston later returned to the role in Big Finish Productions' audio series "Unbound" opposite Bonnie Langford in the story "He Jests at Scars," and subsequently returned for "Trial of the Valeyard" and "The Sixth Doctor: The Last Adventure" which tied up his storyline in the audio series. His other roles include Jane Eyre, Thriller, Tinker Tailor Soldier Spy, Only Fools and Horses, EastEnders, Coronation Street, The Bill, Tales of the Unexpected, Cromwell and Nicholas and Alexandra, as well as a lengthy theatrical career. This is Mr. Jayston's second visit to Gallifrey One in an appearance sponsored by MM Famous Faces.
Jamie Childs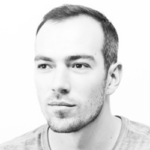 Jamie Childs directed four episodes of Doctor Who for the current season starring Jodie Whittaker, including her debut story "The Woman Who Fell to Earth," and the episodes "Demons of the Punjab," "It Takes You Away" and "The Battle of Ranskoor av Kolos". His directing debut in 2008 winning a competition for an ad for Patricia Cornwell's novels The House of the Dead led to a successful career creating innovative trailers for Strictly Come Dancing and The White Queen, and directing short films such as The Bond, Crows House and Paul. More recently, Jamie has directed episodes of Stan Lee's Lucky Man, Vera, Next of Kin and Poldark and he is currently working on His Dark Materials starring James MacAvoy and Lin Manuel Miranda, among others. We are thrilled to welcome Jamie as our first confirmed Doctor Who Series 11 guest.
Wayne Yip
​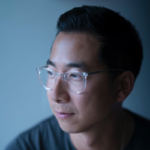 Wayne Yip began his career initially with music videos, then the short film Happy Birthday Grandadwhich won the BAFTA "60 Seconds of Fame" competition. Since then, he has gone on to direct the fourth series of Secret Diary of a Call Girl with Billie Piper, Misfits series three, Utopia, series three of Salem and Bravo's dark comedy Imposters. More recently, Yip directed two episodes of Class, "Detained" and "The Metaphysical Engine, or What Quill Did," before going on to direct two episodes of Series Ten of Doctor Who, "The Lie of the Land" and "The Empress of Mars" that aired during the summer of 2017. Most recently, Wayne directed the 2019 New Years Day special "Resolution". We are happy to welcome him back to Gallifrey One for his second visit.
Nicholas Briggs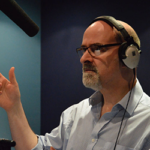 Actor, writer, producer and director Nicholas Briggs is known equally for his amazing voice talents – among others, he's the principal voice of the Daleks and Cybermen (among countless other baddies and monstrous menaces) in modern-day Doctor Who on television, from 2005 to the present day – as well as his long-standing work for Big Finish Productions, where he now the company's executive producer. At Big Finish, he has written, produced, directed and starred in countless audio dramas for both their Doctor Who line as well as many other ranges, including as the title character in their Sherlock Holmes range. This will be Nick's eighth visit to Gallifrey One.
Rachel Talalay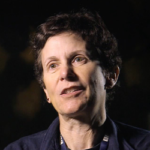 ​Rachel Talalay is a celebrated and successful producer and director who made her film directoral debut in 1991 on the final Nightmare on Elm Street film Freddy's Dead: The Final Nightmare. In addition to directing films such as Tank Girl and Ghost in the Machine, Rachel has become a prolific television director as well, including becoming Doctor Who'sfirst female director in four years, helming the Series Eight two-part finale "Dark Water" and "Death in Heaven," Series Nine's acclaimed "Heaven Sent" and "Hell Bent," the final two episodes of Series Ten, "World Enough and Time" and "The Doctor Falls," and the much-heralded Peter Capaldi swansong, "Twice Upon a Time". She's also directed episodes of Sherlock, The Flash, Supergirl, Reign, Legends of Tomorrow, Kyle XY, Boston Public, Ally MacBeal, Haven, Cold Case and The Dead Zone, and teaches film studies at the University of British Columbia in Vancouver, Canada. A fan favorite at Gallifrey One, we are thrilled to welcome her back this year.
Yasmin Bannerman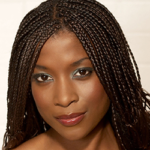 Yasmin Bannerman became known to Doctor Who fans as Jabe of the Forest of Cheem in the Christopher Eccleston story "The End of the World." Her television career includes the long running soap opera Hollyoaks, a brief appearance in Red Dwarf as well as Cold Feet, Maybe Baby, Holby City, Life on Mars, Merseybeat, Queen of Swords and Torchwood (in the first season episode "They Keep Killing Suzie"). Yasmin returned to the Doctor Who world in 2015 in the role of Virgin New Adventures companion Roz Forrester for Big Finish Productions' adaptations of "Damaged Goods," "Original Sin" and "Cold Fusion"; she later reprised the role in a series of four stories, The Seventh Doctor: The New Adventures released in November 2018. She also currently plays the role of Dayna Mellanby (originated on TV by Josette Simon) in Big Finish's Blake's 7 audio series. This is her first visit to Gallifrey One.
Lisa Greenwood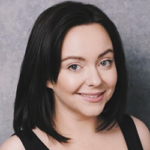 Lisa Greenwood has played grocery store clerk Phillipa 'Flip' Jackson since 2012 alongside Colin Baker, as his companion in the Big Finish Doctor Who audio drama series. She appeared as Sissy Cooper for two series of the Golden Globe and BAFTA nominated series The Hour alongside Ben Whishaw and Dominic West, and has appeared in several BBC and Channel 4 sitcoms Call the Midwife currently available on Netflix, as well as Hacks with Claire Foy and Celia Imrie, as well as the BBC TV movie Killed By My Debt. You can follow her on Twitter at @lisagreenwood20 or on Instagram at @littleotterlisa. She was last with us at Gallifrey One in 2012 just after she debuted as Flip and we're happy to have her back!
Fady Elsayed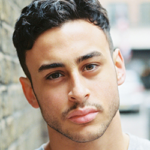 Fady Elsayed is best known to Doctor Who fans for playing Ram Singh, one of the students at Coal Hill Academy in the BBC Doctor Who spinoff series Class… a role that he has recently reprised for Big Finish Productions in their new Class audio adventures series. He has also made guest appearances in Penny Dreadful, Casualty, Silent Witness, Law and Order UK, River, Citizen Khan and The Aliens and was nominated for the Best Newcomer Award at the BFI London Film Festival for his role as Mo in My Brother the Devil. He also appeared in Noel Clarke's film Brotherhood in 2016. We're happy to welcome him to his first visit to Gallifrey One.
Sophie Hopkins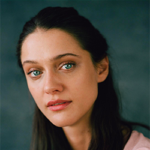 Actress Sophie Hopkins played Coal Hill School student April MacLean in the BBC Three Doctor Who spinoff series Class, a role she recently returned to for six Class audio dramas produced by Big Finish Productions. Sophie grew up in the East Riding of Yorkshire, attending York College (City of York) where she studied Performing Arts and Musical Theatre. Sophie moved to London in 2010 to train with Repertory Theatre company Fourth Monkey. She has also appeared in Doctors, Brackenmore, This Beautiful Fantastic, Dark Matters: Twisted But True and Britain's Secret Homes.
Jordan Renzo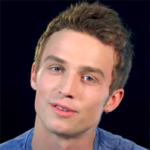 British-born American actor Jordan Renzo portrayed Coal Hill student Matteusz Andrzejewski in the BBC Doctor Who spinoff series Class, a role he reprised in the new audio adventures series from Big Finish Productions. More recently, he was cast as Charles Brandon, 1st Duke of Suffolk, for the upcoming Starz original series The Spanish Princessset during the era of Catherine of Aragon. Jordan will be joining us for a special Saturday panel discussing the making of Class with co-stars Fady Elsayed and Sophie Hopkins.
Mira Furlan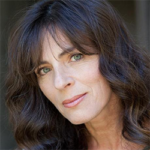 Yugoslavian actress Mira Furlan is best known to science fiction fans in the lead role of Ambassador Delenn of the Minbari Federation in the TV series Babylon 5, a role she starred in during all five seasons of the series' run, and as French castaway Danielle Rousseau on the ABC series Lost. In the former Yugoslavia, she was a member of the Croatian National Theatre and a frequent guest star at major theatres throughout the country. Her film roles include the Cannes award-winning and Oscar-nominated film When Father Was Away On Business. More recently, she has appeared on American TV in My Antonia as well as extensively in Los Angeles theatre including Brecht's Baal, and Shaw's Don Juan in Hell alongside Ed Asner and Rene Auberjonois. Ms. Furlan will be joining us on Saturday for our Babylon 5 anniversary panel on our main stage, followed by autographs.
Claudia Christian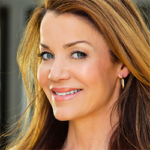 Claudia Christian is best known as the sharp-witted heroine Commander Susan Ivanova on the first four seasons (and series finale episode) of Babylon 5, as well as reprising the role in the two B5 TV movies In the Beginning and Thirdspace. Christian's other appearances include the TV series Dallas, Berringer's, Freaks and Geeks, Broken News, She Spies, Look: The Series and the films Hexed, The Hidden and Maniac Cop 2. Christian also appeared in 2006 in The Reaping, a Doctor Who audio play from Big Finish productions, in which she played Janine Foster, the mother of Peri Brown (Nicola Bryant). Ms. Christian has also appeared on stage in Los Angeles, and has released several albums, including her own solo album Once Upon a Time, Claudia Squared and The Be Five. Claudia will be with us for our Saturday Babylon 5 panel followed by autographs.
Patricia Tallman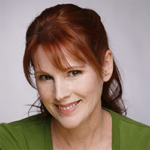 Actress and stunt performer Patricia Tallman has a lengthy career not only appearing on television but specifically in science fiction TV. Best known as telepath Lyta Alexander on Babylon 5 (a role she played in the pilot, then returned to late in season two and headlined for the remainder of the series' run), she has also appeared in three Star Trek series, The Next Generation, Deep Space Nine and Voyager, as well as Tales from the Darkside, Angel, Sheena, as well as appearances in Generations, Creepshow 2, Knightriders, Monkey Shines, Night of the Living Dead (the Tom Savini remake), Jurassic Park, Army of Darkness, Dead Air, InAlienable, Castle and Atlas Shrugged: Part II. She now owns and operates Quest Retreats, a VIP adventure excursion company. Last with us all the way back in 1996 (!) we're happy to welcome her back this year for our special Saturday Babylon 5 panel.
Gigi Edgley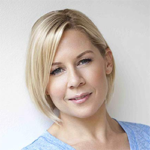 Australian actress Gigi Edgley is best known for playing Chiana, the hotheaded Nebari runaway and heroine, on the science fiction series Farscape. Originally cast for one episode, her role was extended to become a regular and she appeared throughout the entire run, including in the series finale miniseries The Peacekeeper Wars. Edgley has also appeared on the Australian series Water Rats, The Secret Life of Us and Stingers and in the films Last Train to Freo and The Day of the Roses, as well as appeared in American productions The Lost World, The Starter Wife, Diminuendo and BeastMaster. More recently, she appeared in three seasons of Australian drama series Rescue: Special Ops. Last February, Gigi joined us as part of our tribute panel for the web series Star Trek Continues (she appeared in "Come Not Between the Dragons") and will join us again this year on Saturday and Sunday in our Dealers Room, as well as her own panel on Saturday to be announced soon.
Blair Mowat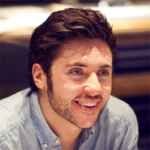 Composer Blair Mowat has composed well over a hundred scores for film, theatre and television, with clients ranging from the English National Ballet and The Royal Shakespeare Company to the likes of the BBC and Channel 4. He is a BAFTA nominated, 4Talent short-listed, award-winning composer whose work includes creating the music for the Doctor Who spinoff series Class, and for the 2017-18 BBC documentary series Doctor Who: The Fan Show. His other recent work includes the SYFY series Happy!, Discovery Science's documentary series Space's Deepest Secrets, David Attenborough's Life Story, and a multitude of other documentary and short films. This will be his first visit to Gallifrey One!
Tim Treloar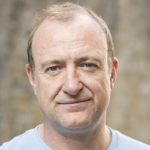 Tim Treloar currently portrays the Third Doctor – the character originally created by the legendary Jon Pertwee – for Big Finish Productions in their ongoing Doctor Who Third Doctor Adventures audio series, as well as in their recent anniversary story The Light at the End, to great acclaim. He has also played various other roles in Big Finish's ongoing Doctor Who audio dramas, and has a lengthy television career with appearances in Doctors, Casualty, Father Brown, Crossing Lines, Dark Heart, Mammon, Mayday, Holby City, Midsomer Murders, Silent Witness, Bombshell, and Mine All Mine, and the films Maleficent and 100 Streets. His next Third Doctor audio series will release in May 2019.
Sarah Dollard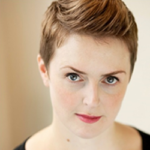 Australian screenwriter Sarah Dollard joins us for a return visit this year! She penned the script for the acclaimed "Face the Raven," the tenth episode of Series Nine of Doctor Who, the second of two female writers for the season, and returned to the program for its tenth series, writing the period drama "Thin Ice". Dollard wrote for the popular series Neighboursand the children's show The Saddle Club in Australia and moved to the UK in 2008, where she has worked on Merlin, Primeval, Being Human, The Game as well as her own romantic comedy series Cara Fi for Welsh broadcaster S4C. More recent work includes You, Me and the Apocalypse, The Halcyon, and Cuckoo Song, adapting the British Fantasy Award-winning novel.
Paul Cornell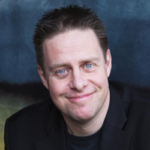 Writer Paul Cornell's credits include "Human Nature/The Family of Blood" and "Father's Day" from the Doctor Who series revival and a lengthy list of Doctor Who novels, comics and audio plays which include the recent Target novelisation of 'Twice Upon a Time' and the Third Doctor comic from Titan. He's the creator of the popular character Bernice Summerfield. He's written for such TV shows as Elementary, Robin Hood, Primeval, Coronation Street and Casualty. He's also the writer of many comics for Marvel, DC, Vertigo and 2000AD on titles such as Captain Britain and MI-13, Young Avengers, Wolverine, Action Comics, Demon Knights and the creator-owned Saucer State. His prose includes novels such as Chalk, and the Witches of Lychford novella series.
Lisa McMullin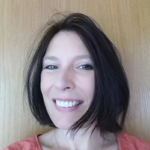 Lisa McMullin is a relatively new playwright and screenwriter who also writes audio drama for Big Finish Productions; she has written for their Survivors range and across various Doctor Whouniverses including Gallifrey: Time War, UNIT, Torchwood, Emancipation (a special production for International Women's Day) and the new Rose Tyler: Dimension Cannon. Outside the world of Doctor Who, Lisa writes for Doctors and EastEnders on BBC One and has a number of original television projects in development. Recently produced plays include Siren Song (Lion and Unicorn Theatre), Rapture (Etcetera Theatre) and Priceless (Matchstick Theatre). You can follow Lisa on Twitter: @lisamcmullin
Mickey Lewis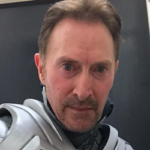 Mickey Lewis is currently a background performer with an extensive repetoire of Doctor Who appearances, mostly as a Dalek operator starting in 2012's "Asylum of the Daleks" and later in "Into the Dalek" and "The Magician's Apprentice/The Witch's Familiar". He also appeared as aliens, Cybermen and other roles in the two-part Zygon story in 2015, "Oxygen," "The Rings of Akhaten," "The Lie of the Land," "The Doctor Falls" and "Twice Upon a Time" as well as the Third Doctor in "Day of the Doctor". Lewis has also appeared in films including Rogue One, The Last Jedi, Dumbo, Overlord, The Force Awakens, Fantastic Beasts and Where To Find Them and The Huntsman: Winter's War. In years past, Lewis penned two Doctor Who novels for BBC Books (under the name Mick Lewis), the Third Doctor novel "Rags" and the Second Doctor novel "Combat Rock". We are happy to have Mickey join us this year, courtesy Showmasters Events, to discuss his writing and his behind-the-scenes work on Doctor Who.
Richard Ashton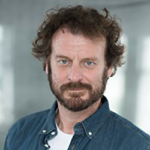 Richard Ashton played Friday, the Ice Warrior at the center of the Doctor Whostory "Empress of Mars" written by Mark Gatiss (and directed by our guest Wayne Yip). He's best known for his portrayal of Little John in The New Adventures of Robin Hood (1997-1999), as well as appearances in Monster Cafe, Vikings, Outlander, Keeping Up Appearances, Don't Tell Father, Space Precinct and The Fifth Element, and recently he played Mr. Little in the Netflix movie A Christmas Prince. He was recently cast in The Outpost, a series for Arrowstorm Entertainment.
Jon Davey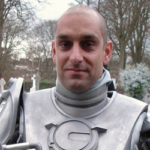 ​Jon Davey is a long-time background performer/artist and creature performer who has worked on Doctor Who since 2006, bringing to life such creations as the Judoon, Ood, Cybermen, Daleks, the Mire, Heavenly Host, Vigil, and the Whispermen. He has performed live at many events including "The Doctor Who Proms" and "Doctor Who Live" and "Doctor Who Symphonic Spectacular" in Australia and New Zealand, as well as showing his face as a UNIT soldier in Doctor Who and was seen in The Sarah Jane Adventures as the Shansheeth. Jon is also a photographer, video producer and cameraman who has worked with Radiohead and Scissor Sisters and commercials for Samsung, Waitrose and Orange.
Rusty Goffe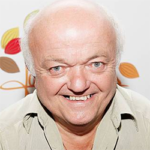 Actor Rusty Goffe has appeared in a variety of film and television roles for nearly five decades, beginning in the early 1970s with appearances as an Oompa Loompa in Willy Wonka and the Chocolate Factory and one of the Jawas in Star Wars, as well as TV appearances on The Goodies and Are You Being Served? Later roles include appearances in Flash Gordon, Allo Allo!, Willow, The League of Gentlemen, Stupid!, Fred Claus, Spidarlings, The Colour of Magic and as the Gringotts Bank Goblin in the Harry Potter film series. Most recently, Goffe appeared as Little John in the Doctor Who series eight story "Robot of Sherwood" alongside Peter Capaldi. This is Rusty's first visit and he joins us courtesy Showmasters Events.
Rachael Stott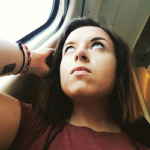 Rachael Stott is a comic book artist and illustrator based in London. Her first published work in comics was in December 2014 with her first project with IDW, pencilling and inking the Star Trek/Planet of the Apes crossover written by Scott and David Tipton. In 2015 she won Best Newcomer at the British Comics Awards. Rachael has been collaborating with a variety of publishers whilst doing covers and interiors on Titan Comics' Doctor Who ongoing series, drawing for the Ninth, Tenth and Twelfth Doctors; among her more recent works are illustrating the ongoing Twelfth Doctor series, the "Lost Dimension" miniseries, and "The Road to the Thirteenth Doctor: The Tenth Doctor #1". This will be Rachael's second visit to Gallifrey One.
Jody Houser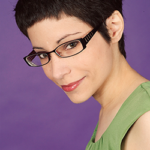 Jody Houser is the creator behind the webcomic Cupcake POW! which launched in 2010, and has written Faith for Valiant Comics, Max Ride: Ultimate Flight and Agent May for Marvel, and Orphan Black for IDW. She has been a contributing writer to numerous comic anthologies including Avengers: No More Bullying, Amazing Spider-Man: Renew Your Vows, Vertigo CMYK: Magenta, and both Womanthology series. More recently, Jody adapted Star Wars: Rogue One for Marvel and is currently penning the Thirteenth Doctor comic series for the Doctor Who line at Titan Comics, having previously co-authored the Road to the Thirteenth Doctor comics this summer. Jody's joined us as a program participant in the past and we're happy to finally have her aboard as a featured Gallifrey One guest!
James Peaty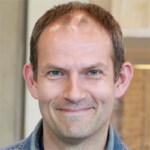 Over the past decade James has worked for publishers including DC Comics, Marvel Comics, Dark Horse Comics, Titan Comics and Rebellion on titles including Doctor Who, X-Men Unlimited, The Batman Strikes! Green Arrow, Justice League Unlimited, Supergirl, Michael Chabon's The Escapist and 2000AD. In 2011 he was shortlisted for Channel 4's Coming Up screenwriting scheme and since then has continued to script comics and graphic novels alongside making his own short films. For Titan Comics, James wrote or co-wrote issues of the Doctor Who series The Tenth Doctor, The Twelfth Doctor and their 2018 summer series Road to the Thirteenth Doctor alongside our guest Jody Houser. Since finishing Doctor Who: Road to the Thirteenth Doctor for Titan, James has been busy writing Skip Tracer for 2000AD, Diamond Dogs for the Judge Dredd Megazine and he has just completed work on his latest short film, "Maureen," which he's both written and directed.
Rob Williams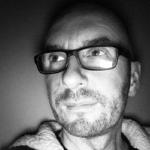 Rob Williams is a comics writer who wrote three seasons of Doctor Who: The Eleventh Doctor for Titan Comics, introducing companions Alice Obiefune, David Jones (who was clearly sort of Bowie) and the child/Time War-incarnation of The Master. Rob's many comics works include Suicide Squad, Trinity, Martian Manhunter and Action Comics for DC; Amazing Spider-Man, Ghost Rider and Daken for Marvel; Kingsman: The Red Diamond for Millarworld; Judge Dredd for 2000AD; and creator-owned titles Unfollow and The Royals: Masters of War for Vertigo, Ordinary for Titan and Cla$$war for Com.X. He has recently written the pilot script for the forthcoming TV show Judge Dredd: Mega-City One. He can be found at robwilliamscomics.co.uk. This is Rob's first visit to Gallifrey One.
Lance Parkin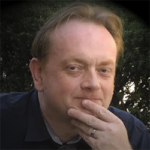 Lance Parkin became one of the prolific voices during Doctor Who's "wilderness years" in the 1990s and 2000s, for the Virgin and BBC Books series and Big Finish Productions. His debut novel, the alternative history Just War for Virgin, led to work on his ongoing Doctor Who historical text AHistory: An Unofficial History of the Doctor Who Universe published by Mad Norwegian Press. Among his most celebrated novels are Cold Fusion (later adapted for audio) and The Dying Days for Virgin (the latter, the only Eighth Doctor novel Virgin released), and The Infinity Doctors, Father Time, Trading Futures and the final BBC Eighth Doctor novel The Gallifrey Chronicles; he also penned the scripts for the Big Finish audios Primeval and Davros, as well as audio adventures for their Bernice Summerfield line. He continues to work on fiction and nonfiction. Lance was with us in 2001 and 2003 and we are happy to finally welcome him back (with thanks to Lars Pearson).
Alex Paknadel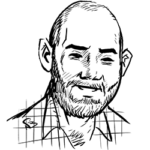 Alex Paknadel is a comic book writer and academic from the north of England. In 2015, his first work for Boom! Studios, Arcadia, launched to multiple printings and considerable critical acclaim, and was included in Paste Magazine's '50 Best Sci-Fi Comics' feature; it was followed up in 2016 by Paknadel & Trakhanov's Turncoat. Throughout 2017, Alex turned his hand to licensed properties, working with Rob Williams and Dan Watters on Titan's Assassin's Creed line as well as writing for Doctor Who, including co-writing and plotting the third year of the Eleventh Doctor's comic book adventures, which saw the Doctor and comics-specific companion Alice Obiefune's memories combined into one parasitic plant-based organism with a heart of gold! He recently joined Lion Forge's Catalyst Prime Universe and co-wrote Titan Comics' tie-in to Gareth Evans' martial arts epic The Raid with Ollie Masters. Friendo, his third creator-owned title, will launch in September.
Jacob Dudman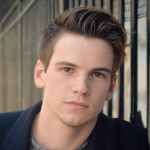 Jacob Dudman is an actor and director best known for portraying the Tenth and Eleventh Doctors in Big Finish Productions' recent The Tenth Doctor Chronicles and The Eleventh Doctor Chronicles, both serving as narrator as well as playing the Doctor himself. His career began on YouTube as an impressionist, and his talent for recreating the voices of the recent Doctors — much of it incredibly uncanny — led him to produce content with BBC Worldwide. He has since made cameo appearances in numerous Doctor Who audio dramas, and is soon to appear as the male lead in new BBC drama The A List. Meanwhile, you can catch some of Jacob's amazing vocal performances at his YouTube channel here.
Scott Handcock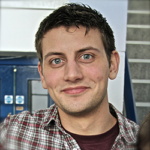 Scott Handcock is a writer, producer and director, best known for his work with Big Finish Productions. In 2006, he kicked off his career at BBC Wales with a stint on Doctor Who Confidential, before working on both The Sarah Jane Adventures and Doctor Who itself. At Big Finish, he created the popular horror series The Confessions of Dorian Gray, but has also produced and directed a number of other series, including Bernice Summerfield, Gallifrey, The War Master, Vienna, Class, Torchwood and, of course, Doctor Who, where he's currently overseeing the Fifth Doctor's era in the monthly range. He's also written for BBC Audio, Penguin Books, and the Doctor Who Infinity mobile game. You can follow Scott on Twitter: @scott_handcock
Simon Guerrier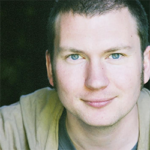 Simon Guerrier is the writer of a great many Doctor Who books, audio plays and comics, most recently Doctor Who: The Women Who Lived (with Christel Dee) and Buffy the Vampire Slayer: Slayer Stats (with Steve O'Brien). He's written some 60 audio plays for Big Finish Productions, including his original series Graceless, and is lead writer on Flame, an animated TV series being developed by Visionality. With his brother, Thomas, Simon makes short films and documentaries. They are currently working on Victorian Queens of Ancient Egypt to be broadcast on BBC Radio 3. This will be Simon's sixth visit to Gallifrey One.
Tony Lee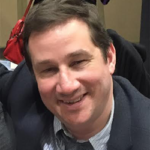 Comics writer, screenwriter and playwright Tony Lee has written for IDW's Doctor Who comics series, Big Finish's audio productions (for the Doctor Who, Bernice Summerfield and Dorian Grey series) and has written for publishers including Marvel Comics, Panini, DC Comics, Heavy Metal Magazine, Dynamite and Titan Comics, on licenses such as Spider-Man, Star Trek, Superboy and Battlestar Galactica among others. As well as writing novels for reluctant readers, Tony is now working in audio, film and TV in the UK and US, recently writing for BBC One (Doctors), Spiteful Puppet / ITV Studios (Robin of Sherwood) and Amazon / Audible.
Richard Dinnick
​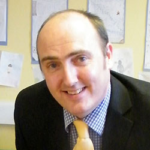 Richard is the writer of The 13th Doctor graphic novel The Many Lives of Doctor Who for Titan as well the 12th Doctor ongoing series and 7th Doctor mini-series. He also writes the Lost in Space tie-in comic and his own project – Rob (a thrilling retelling of the Robin Hood mythos) – will be launched by Legendary Entertainment in fall 2018. He has written several books for Doctor Who including Underwater War (2016), Myths & Legends (2017) and The Missy Chronicles (2018). He has also written for TV shows such as Thunderbirds Are Go! (ITV/Amazon), Tree Fu Tom and Go Jetters (both BBC). Richard has further TV and graphic novel projects in development in the UK and the US.
Nick Robatto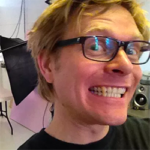 Nick Robatto is currently the Specialist Prop Maker on Doctor Who. He was the props maker for the series beginning with the second series in 2006 all the way through the 2011 Christmas special "The Doctor, The Witch and the Wardrobe," creating the iconic sonic screwdrivers and other props. Robatto left the production in 2011 to create Rubbertoe Props, which then continued to supply Doctor Who with props throughout the Matt Smith era, including as a major part of the team that built the series 7 TARDIS console room. In 2013, Robatto established Rubbertoe Replicas, BBC Worldwide's licensed premium replica prop house. His work returned to the series for Jodie Whittaker's first series. As in the past several years, Nick will not only be a guest, but his company Rubbertoe will be vendors in our Dealers Room.
Mark Ayres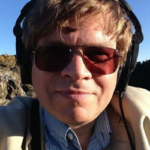 Musician Mark Ayres composed the memorable scores for three Doctor Who stories during the Sylvester McCoy era: "The Greatest Show in the Galaxy," "Ghost Light" and "The Curse of Fenric" as well as the charity piece "The Curse of Fatal Death". In addition, Ayres also composed music for the Myth Makers video series and the spinoff stories "Daemos Rising," "Shakedown" and "PRoBe". Mark's work has also been featured in films and television such as Casualty, The Innocent Sleep and Top of the Pops, and he worked extensively with the Doctor Who Restoration Team to restore archived sound recordings of Doctor Who stories; he's also a librarian of the BBC Radiophonic Workshop archive and has arranged numerous CD releases.
Steve Roberts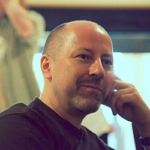 After joining the BBC in 1987 as a post-production engineer at Television Centre, longtime Gallifrey One guest Steve Roberts' interest in archive television steered his career path towards a specialism in film and videotape restoration. In 1992, he and two other fans within the industry completed an innovative restoration of three Jon Pertwee stories back to colour, one of which, 'The Daemons', was broadcast by BBC2. This success led to the creation of the Restoration Team, who have been responsible for the restoration of Classic Doctor Who since the mid-nineties. Twenty years ago, the 'Five Doctors' was chosen as one of the first batch of DVDs released by the BBC, spearheading what would become the most comprehensive commercial release of an archive television series to date. Steve is currently Senior Operations Engineer for BBC Archives, where he supports the BBC's commitment to preserve and open up their archive holdings. You'll almost certainly find him in the bar, where he'll be only too happy to accept a pint of decent IPA.
Paul Vanezis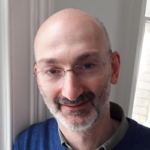 Paul Vanezis has been a producer/director in television for over twenty years, working on The Sky at Night, Stargazing Live, Countryfile and a host of other shows. In 1995, he produced The Five Doctors – Special Edition and was subsequently instrumental in convincing BBC Video to employ the Restoration Team to look after their Doctor Who releases. Paul has also worked as a supervising producer on restorations of The Hitch-Hikers Guide to the Galaxy, Edge of Darkness and I, Claudius, as well as producing critically acclaimed documentaries for the Doctor Who DVD range. In his spare time he likes to get his hands dirty repairing physical damage to unique film.
Richard Molesworth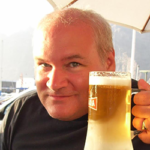 Richard Molesworth has worked on the Doctor Who DVDs and Blu-Rays as a content producer for many years, as a member of the Doctor Who Restoration Team. He has been responsible for producing (and in many cases, writing) many of the documentaries and features on the range, including such memorable items as "The Lost Season," "The Boy with the Golden Star," "Mouth on Legs," "Doctor Who: Origins," "The Fact of Fiction," "Endgame" and countless others. He's also been the producer of many of the audio commentaries on the discs as well as written the production subtitles. Richard is the author of Wiped! Doctor Who's Missing Episodes and Robert Holmes: A Life in Words, both published by Telos Publishing, and he's written for Doctor Who Magazine, SFX, Starburst and Dreamwatch magazines.
Stuart Manning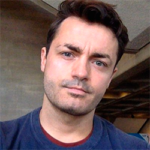 Illustrator Stuart Manning is a London-based graphic designer, specialising in digital illustration and photographic art direction. Doctor Who fans know him from his extensive work in creating promotional illustrations and retro-style posters of recent seasons and classic serials. He has also recently art directed Jodie Whittaker and the TARDIS team for Radio Timesspreads, designed title graphics for Doctor Who blu-ray special features and cover art for other British TV releases (including Quatermass and the Pit). Stuart will be in our Dealers Room during the weekend with many of his Doctor Who retro posters.
Chris Chapman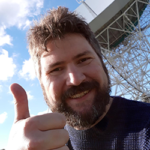 Chris Chapman is an award-winning documentary-maker and writer who currently works on the BBC's Doctor Who blu-ray range, as well as penning adventures for Big Finish. Chris was a regular producer of 'Special Features' during the Who DVD era, contributing 40 films across the range, including the acclaimed 'Looking for Peter', 'Living with Levene', 'Who Peter' and 'Hadoke vs Havoc'. He co-produced the Ice Warriors animated episodes, and was responsible for many of the VT films seen in BBC3's 'Doctor Who: The Afterparty'. With the BBC now looking to release all of classic Doctor Who on blu-ray box sets, Chris has returned to create new documentary content, which recently included 'Turbulence: the Making of Time-Flight' on the Season 19 set, as well as the new films 'A Weekend with Waterhouse', 'The Writers' Room' and 'Brendan & Company' on the upcoming Season 18 set. Since 2017, Chris has also written scripts for Big Finish, including 'The Memory Bank' with Peter Davison, 'The Middle' and 'Iron Bright' with Colin Baker and 'Hosts of the Wirrn' for the UNIT series. This is Chris' first American convention and he is a little bit excited.
Rob Ritchie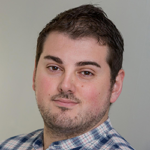 Rob Ritchie is an animator and graphic designer, best known for his work on the BBC Doctor Who missing episode animations. He began his career by recreating the iconic Dad's Army title sequence for the missing story "A Stripe for Frazer." He was then approached to create a proof of concept animation which would lead to the commission of the lost Doctor Who serial The Power of the Daleks. He went on to work on completing the unfinished 1979 story Shada and more recently he has animated and produced a special 10 minute edit of The Wheel in Space episode 1 as well as animating The Macra Terror due for release March 2019. You can follow Rob on Twitter: @Robritchie409
Rosie Jane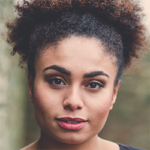 Rosie Jane played companion Bill Potts' mother in the tenth series of Doctor Who. Before this, she made her Doctor Who debut as a member of the High Council in 2013's 50th Anniversary special "The Day of the Doctor." More recently, she starred in the short film Free Bird. Fresh from an appearance at our sister convention Chicago TARDIS in November, we are happy to bring her to this year's Gallifrey One courtesy Alien Entertaiment.
Christopher Jones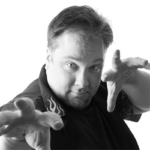 Christopher Jones is the artist on Doctor Who: The Seventh Doctor for Titan Comics, written by Seventh Doctor script editor Andrew Cartmel. Before that, he was the artist on Doctor Who: The Third Doctor for written by long-time Doctor Who writer Paul Cornell. He drew the SF graphic novel Also Known As written by Tony Lee & Andrew Nicholaou and colored by Charlie Kirchoff, which has just been re-released by Markosia Entertainment. He's worked for DC, Marvel, Titan, Slave Labor Graphics, Image, Malibu, Caliber and many other comics companies, including as the regular series artist on Young Justice based on the animated TV series. He's also a long-time Gallifrey One guest who has created some of our greatest designs (including this year's logo!)
Christel Dee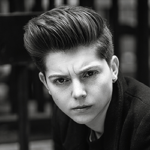 Christel Dee is a cosplayer, convention enthusiast and long-time fan who previously hosted the BBC's Doctor Who companion series Doctor Who: The Fan Show, and is now part of Doctor Who's digital marketing team. She writes regular cosplay features for Doctor Who Magazine and is a member of their Time Team panel. In 2017, she contributed cosplay tips to Doctor Who: Paper Dolls for BBC Books. In 2018, BBC Books published Doctor Who: The Women Who Lived, Amazing Tales for Future Time Lords, a beautifully illustrated collection of inspiring tales of the women of Doctor Who, written by Christel and Simon Guerrier.
Chase Masterson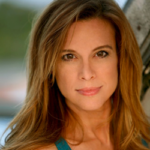 Chase Masterson has become a regular member of the Gallifrey One family, appearing every year since 2011. Best known to fans as Leeta from Star Trek: Deep Space Nine, it was through Gallifrey One that she met the Big Finish team and appeared in two Doctor Who audios as bounty hunter Vienna Salvatori, opposite Sylvester McCoy's Seventh Doctor. Later, the character was spun off into four seasons of Big Finish's popular audio drama series Vienna. More recently, Chase has founded and led the Pop Culture Hero Coalition, an organization that advocates using stories from TV, film & comics to make a stand for real-life heroism over bullying, racism, misogyny, LGBTQ-bullying, cyber-bullying, and other forms of abuse. One of our genuine heroes for her activism, we are always delighted to have Chase join us; she'll be at the PCHC booth in the Dealers Room as well as participating in our programming.
Edward Russell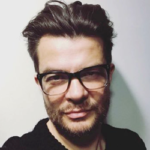 Edward Russell joined the Cardiff team in 2006 as Brand Manager for Doctor Who, including helping to devise Blue Peter Competitions, to working with BBC Children in Need's various charity events, including their annual telethon; he also was the liaison between BBC Worldwide and the programme makers and has been at the heart of the growth of fan-focused merchandise and events. More recently, Edward managed all the Doctor Who book, magazine and comic output including novels, colouring books and factual guides, as well as photography on the show; and he helped mastermind various special events including taking the show to Buckingham Palace and the enormous Doctor Who Festival in London to celebrate the 50th anniversary. He joined us in 2018 as he stepped down from the role, and returns in 2019 to speak further on his time working on the series as well as conducting a variety of interviews for us.
Jason Haigh-Ellery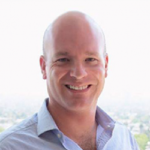 ​Long-time Gallifrey One guest and friend Jason Haigh-Ellery is the Managing Director of Big Finish Productions. He founded and owns the company. As well as attending regular production and company meetings and making crucial decisions about how the company runs, Jason also occasionally directs and is involved in the commissioning of new projects (such as Graceless and The Mervyn Stone Mysteries). He has also been responsible for many key, creative decisions in Big Finish (such as the casting of India Fisher and Sheridan Smith). Nick Briggs has described him as "the best boss you could ever wish for." Jason also produces theatre worldwide including Footloose and Never Forget, and work with Idina Menzel, New Boy, and Ladykillers.
Additional Special Signing Guests: We're also happy to announce that our friends at Holzheimers Distribution in our Dealers Room will have two special signing guests at their tables on Saturday at the convention:
Spencer Garrett, who has appeared in a variety of genre and other TV shows including The Magicians, Lethal Weapon, Star Trek: The Next Generation, Star Trek Voyager, The X-Files, Supernatural, Leverage, Timeless, M.A.N.T.I.S. and Blackhat.
Geoffrey Blake, who has appeared in Grimm, DC's Legends of Tomorrow, Star Trek: Deep Space Nine, The Man in the High Castle, Beauty and the Beast, Agent X, Cast Away, Forrest Gump, Contact, Young Guns, Alien Nation and Renegade.
Featured Program Participants
As always, Gallifrey One welcome professionals and honored guests from a variety of genres, from the literary world of science fiction and fantasy, to television and film production, comics, gaming and more. Among the guests who will be participating in this year's convention program are:
David Gerrold – Award winning science fiction writer and the author of "The Martian Child" and "The Trouble with Tribbles"
Marv Wolfman – Legendary comics writer known for "Blade," "The New Teen Titans" and "Crisis on Infinite Earths"
Cherry Chevapravatdumrong – Writer and co-executive producer of Family Guy and The Orville
Javi Grillo-Marxuach – Writer and producer, Lost, Charmed, The Middleman, Law & Order: SVU
Barbara Hambly – Acclaimed science fiction & fantasy novelist and tie-in novelist ("Star Trek," "Star Wars")
Brittany and Brianna Winner, "The Winner Twins" – Award winning young adult novelists
Erin Maher & Kay Reindl – Co-Executive Producers, Swamp Thing; writers, The Twilight Zone, Millennium, Night Visions, Legend of the Seeker
Gillian Horvath – Television writer and producer, Beauty and the Beast, Primeval New World, Sanctuary, Highlander, Painkiller Jane
Sam Stone – Author, Posing for Picasso, Kat of Green Tentacles, the Vampire Gene series; Telos Publishing
Lars Pearson – Editor/publisher, Mad Norwegian Press; co-writer, AHistory; author, I Who 1-3
Julie & Shawna Benson – Writers/story editors, The 100
Dan Peck – Writer, Family Guy, The Cleveland Show
Lilla and Nora Zuckerman – Writers/producers, Fringe, Haven, Marvel's Agents of SHIELD
Kim Shumway – Writer/producer, The 100
Rebecca Kirsch – Writer/producer, Dominion, 12 Monkeys, The Exorcist
Karl Martin – Set designer, Westworld, The Mindy Project, Avatar, Medium, Deadworld
Darin Henry – Writer, Big Finish audio "The Game"; television writer/producer
JK Woodward – Comics illustrator; "Fallen Angel," "Star Trek," "Doctor Who"
Scott and David Tipton – IDW Comics "Star Trek: The Next Generation"
Craig Miller – Animation writer/producer, Pocket Dragon Adventures, Curious George, Majid
Bob Miller – Author, The Star Wars Historical Sourcebook: Volume One: 1971-1976
Charlie Kirchoff – Comics illustrator/colorist, IDW Doctor Who
David Wise – Television & animation screenwriter, Star Trek: The Animated Series, Wonder Woman
Hayden Black – Goodnight Burbank
Trina Ray, Kim Steadman, Sarah Milkovich, Scott Edgington – NASA's Jet Propulsion Laboratory
Anita Sengupta – Virgin Hyperloop One
Larry Nemecek – Trekland, The Con of Wrath, Portal 47
Arne Starr – Actor, writer, illustrator
Robert Napton – Legendary Comics, Image Comics
Travis Richey – Inspector Spacetime
Joseph Scrimshaw – Writer/comedian
Gallifrey One would like to thank the following people for their assistance in helping us with our 2019 guest lineup: Jason Joiner, Paul Jones, Matthew Campbell, Rob Craine, Jason Haigh-Ellery, Tony Lee, Richard Dinnick, Scott Hancock and Steve Roberts.
Please note: Nev Fountain, Richard Starkings and Jeff Cummins were previously announced as guests this year, but have had to withdraw due to schedule conflicts.